Motorcycle tire replacements are inevitable. You need to replace your tires when they have reached their expiration dates or if you have irreversibly punctured your tires so as to ensure your safety.
On average, a motorcycle tire costs anywhere between seventy to one hundred and sixty dollars. This includes the different types of tires which include cruiser or touring, sports, ADV, and motocross tires. You also need to credit the installation fees which may include about twelve dollars for tire balancing, four dollars for mounting, and two dollars for recycling (per tire).
There are other expenses involved in tire maintenance. You may also consider retreaded motorcycle tires if you do not wish to spend for brand-new ones.
Types Of Motorcycle Tires
There are different types of motorcycle tires for different motorcycle models and driving needs. These vary in shape, thickness, treading, and price.
Cruiser Or Touring Tires
These tires are specifically designed to hold up heavy motorcycles. They are also designed to last for very long miles and across harsh and wet terrains. It can withstand extreme weather conditions. You can see these tires on models like Harley-Davidson Softail, Yamaha Bolt, and Kawasaki Vulcan.
These tires have sidewalls that are stiffer than normal so that they can bear the weight of the heavy motorcycle. They also have a deeper tread depth of 10/32 inch so that it wears at a slower rate and can withstand wet environments.
Sports Tires
Sports tires are designed for lightweight sports bikes. You can also use these for high-performance street bikes. The tires are for nimble motorcycles that perform complicated tricks, some of which are airborne. This type is so much lighter with an excellent grip to provide the correct amount of friction. The treading is also designed to attain a good grip for cornering. The pronounced center line makes it easier for the rider to shift from side to side so as to perform more tricks.
This has stiffer carcasses that help provide stability in high-speed settings. The treading that can handle wet weather conditions. If used regularly, these tires won't last longer than cruiser tires as they are for extreme sports that are bound to wear them down.
Dual Sport Or ADV Tires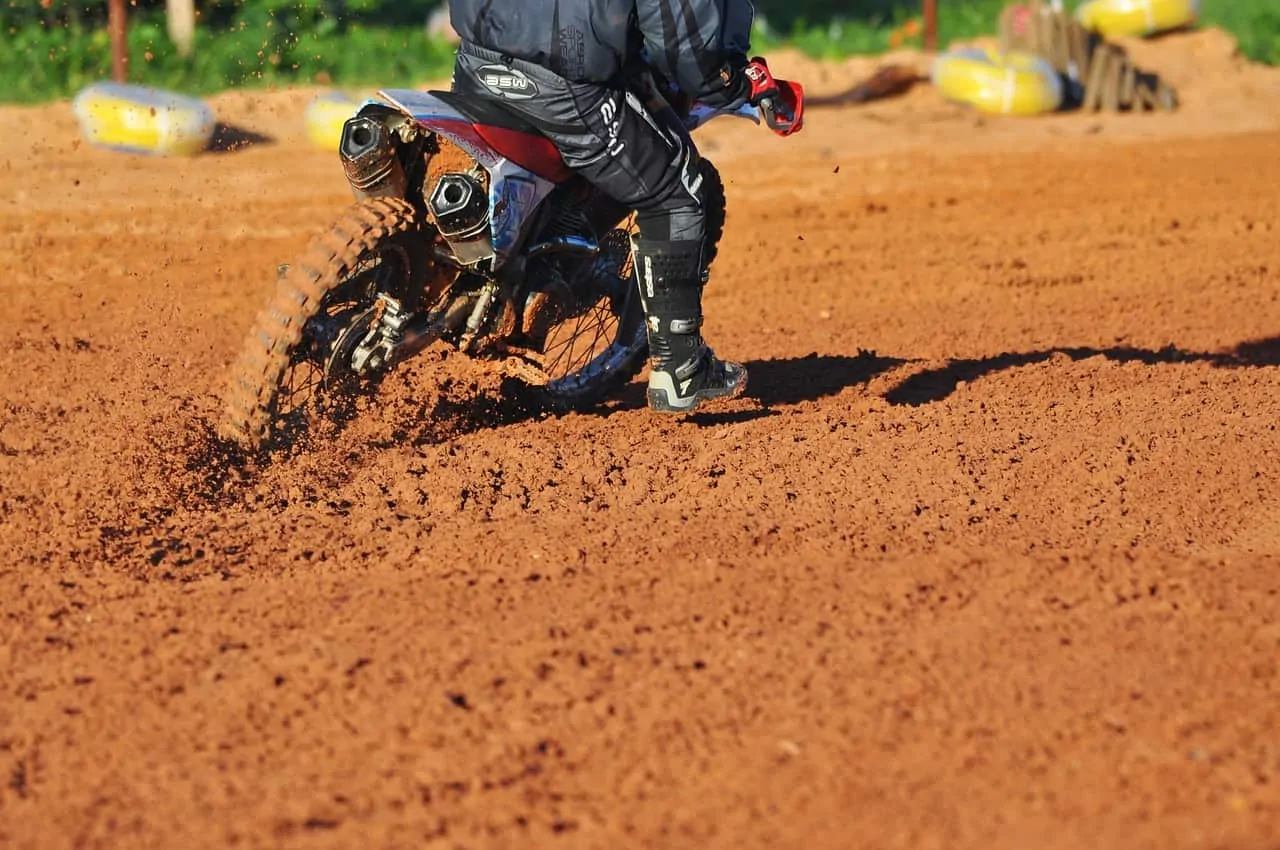 These tires are specifically designed for off-road use. The tires are littered with distinct knobs that will make the tires capable of tackling mud, light sand, rocks, and dirt. There is no limit as to where you can drive because these tires can handle it all. The only downside is that these tires are only up to thirty percent effective on normal roads as they are primarily designed for off-road trails. You can use this for models like Africa Twin and KTM Super Adventure.
Motocross Tires
Motocross or dirt bike tires are designed to hardly grip the terrain. Its striking physical features include high treads and low valleys. The combination of the two results in a strong grip while evacuating the debris.
This type usually has a tube-type construction in which an inner tube creates an airtight seal between the wheel and the said tube, thus making it more resistant to punctures.
Other Possible Expenditures
There are other expenditures that you need to consider aside from the tires themselves. Installation fees often cost around eighteen dollars. That can be broken down into twelve dollars per tire for balancing, four dollars per tire for weighing and mounting, and two dollars per tire for the recycling fees. If you will change both the front and rear tires, then expect the amount to be around thirty-six dollars in total.
How About Retreaded Tires?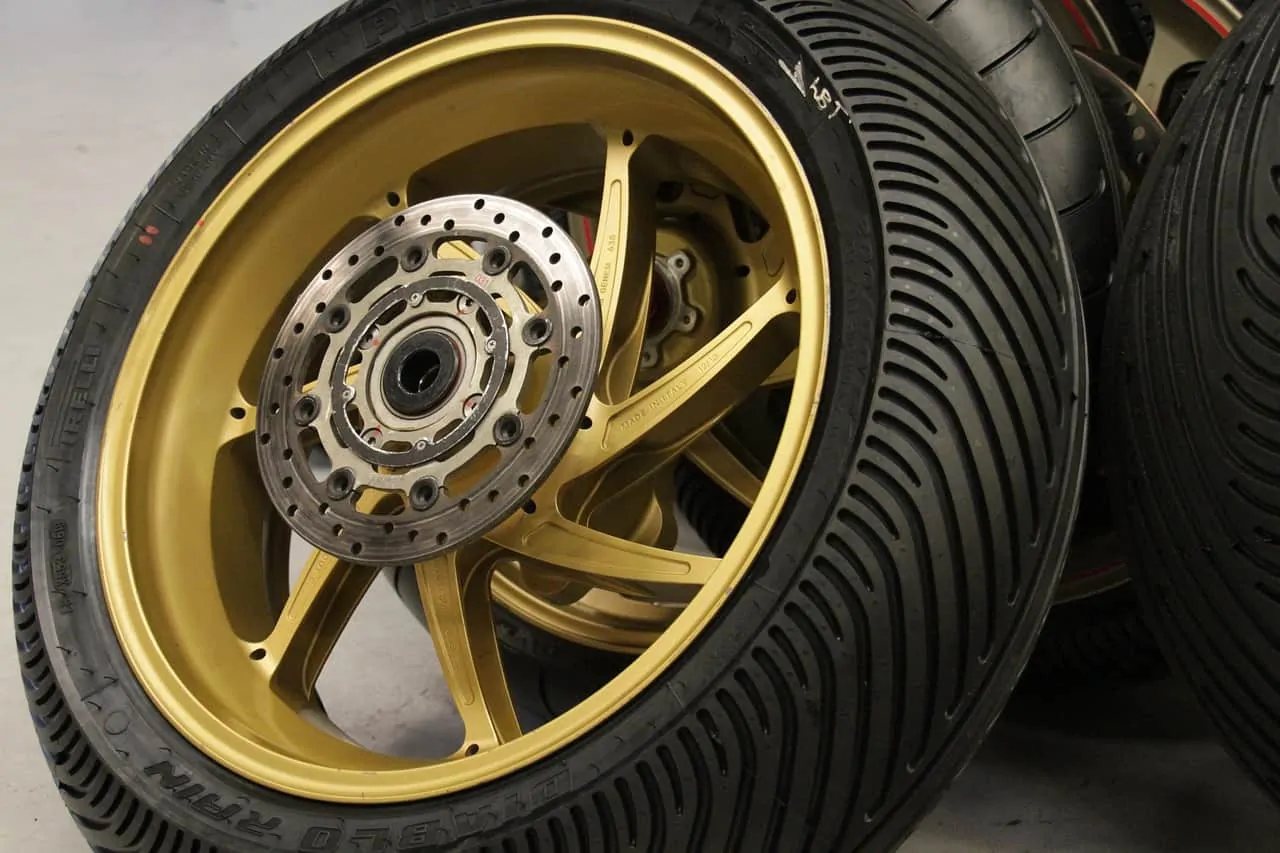 It is indeed costly to purchase a brand new motorcycle tire every time you need a replacement. One option you can go for is retreading. Retreaded tires are old and used tires that have been repaired, patched, and restored to functionality. They are viable options and can be sold because they have passed inspection processes and are deemed safe enough to be used.
You can save anywhere from fifty to seventy percent if you go for retreaded tires. The only downside is that it may be difficult to find an exact tire model that will fit your motorcycle model. Keep an eye out by asking your local motorcycle repair shops for leads.
You can also save a lot of money in the long run by taking good care of your motorcycle tires. Practice good motorcycle driving habits to delay the wear and tear. Do not go at high speeds or off-road trails unless necessary. Keep a keen eye on the road before you and make sure you won't run over a glass, sharp rocks, and other objects that can puncture your tire. It also helps to invest in quality tires so that you can save money by not needing the replacements as frequently.
Tire Sets To Check
CONTINENTAL MOTION Tire Set 120/70zr17 Front & 180/55zr17 Rear 180 55 17 120 70 17 – 2 Tire Set
Metzeler ME888 Marathon Ultra Front 130/90-16 Motorcycle Tire
Pirelli Diablo Rosso 3 Rear Motorcycle Tire 180/55ZR-17 (73W)

Good thread life
Two sizes available

Long lasting

Ultra-high mileage
Outstanding tread life
Different sizes available

Ultra-high mileage
Outstanding tread life
Different sizes available

Check Price
Check Price
Check Price