The proper motorcycle riding footwear is important to ensure your safety and comfort while driving a motorcycle. There are two main options: motorcycle riding shoes and motorcycle boots.
The better footwear depends on your needs as a rider. Go for motorcycle shoes if you value convenience and style. Motorcycle boots are the best options for safety. Both are great options for comfort. Both last long, depending on the quality.
Motorcycle riding shoes are great for casual riding. If you're an on-track rider, it's better to go for motorcycle riding boots.
What Are The Differences Between Riding Shoes And Boots?
Motorcycle riding shoes are just like your regular pair of sneakers, except that they are optimized for motorcycle riding. That means that they have thicker soles to provide comfort while regularly shifting gears on the motorcycle. The shoes are ergonomically designed for maximum comfort. They also sport shift pads to protect them from wear and tear. The toe box area and the soles have steel reinforcements that protect your feet while ensuring durability.
Motorcycle riding boots offer more protection because they come in boots form. They have varying lengths ranging from the ankles to the knees. They also have a sturdier construction because they're built to withstand the most aggressive motorcycle track activities. Boots have heavier reinforcements, thicker soles, more protection, and is also waterproof. These are best for on-track usage and can withstand even the roughest trails.
Safety
Motorcycle boots are the safer option. They go past your ankles so they offer more coverage and protection. They will protect your feet from exhaust pipe burns and dirt. They also minimize chances of ankle injuries in case of impact.
Motorcycle boots come in different lengths. The most common ones are ankle boots that go just above your ankles. There are also options at shin level and even up to your knees. The taller the boots are, the more protection they can offer.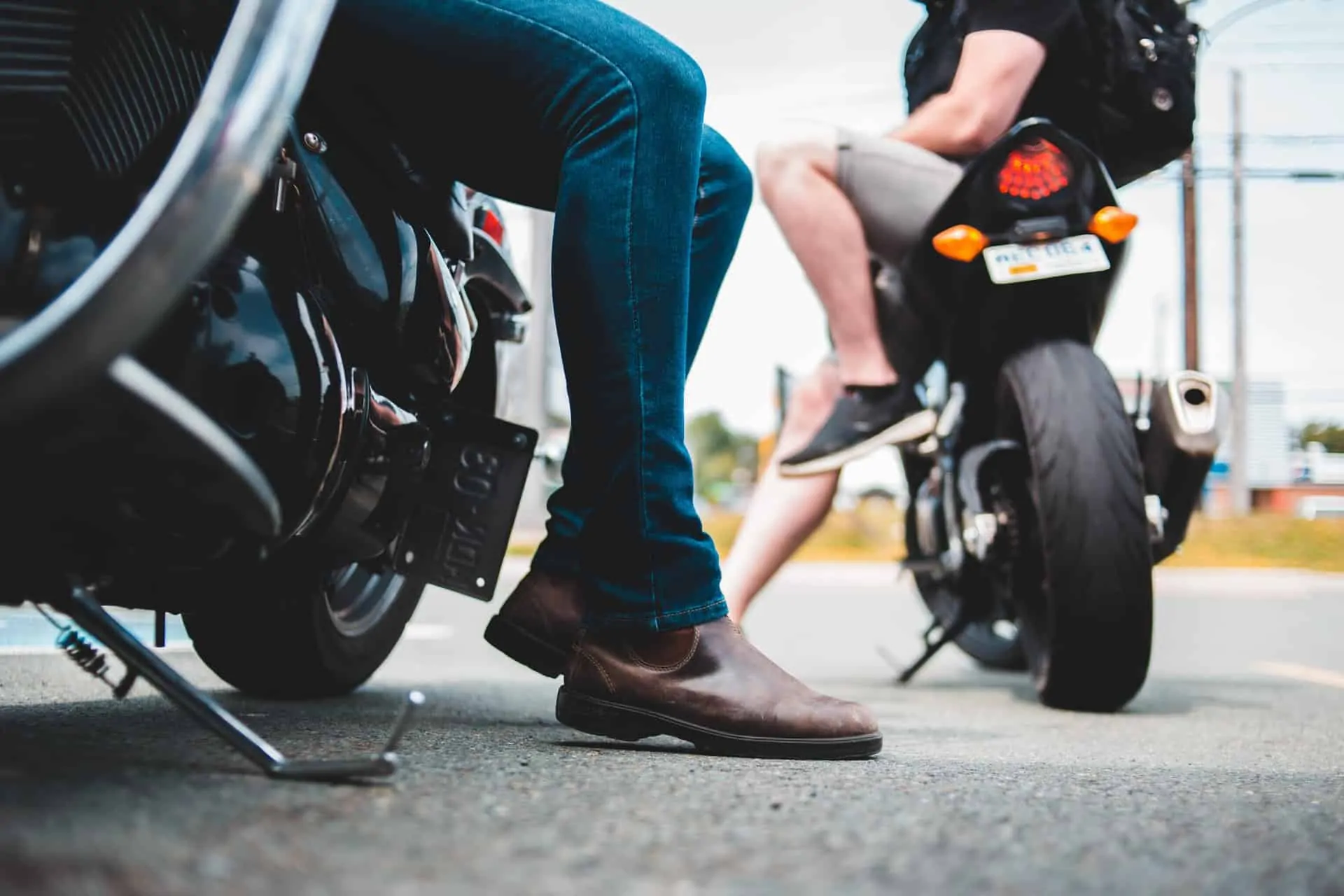 Most sports riders prefer boots because of the better protection in case of impact. The structure is specifically designed to withstand aggressive usage. Motorcycle boots fit more snugly than regular boots so they have better impact protection. Other safety benefits include shin protection, better ankle support, and a waterproof design.
The only downside is that some boots have excessive laces that can be tripping hazards. You can always go for boots with velcro or buckles instead of laces if you want to be safer.
Riding shoes offer little to no protection as they only cover your feet, leaving your ankles, shins, and calves exposed. They are also rarely waterproof as there are so many entry points for water to get in.
Win: Boots
Comfort
Both motorcycle riding shoes and boots were designed for maximum comfort. Riding shoes provide the perfect balance between casual usage and riding. The soles are reasonably thick to support gear-shifting on the motorcycle while still being comfortable to walk in. Shoes are comfortable enough for casual motorcycle riding.
Boots are comfortable because they fit better compared to riding shoes. There's no wiggle room that makes it loose and uncomfortable. While it can get tiresome to wear motorcycle boots as you walk around, they're definitely perfect for long motorcycle trips. The thickness of the soles supports gear-shifting and motorcycle maneuvering.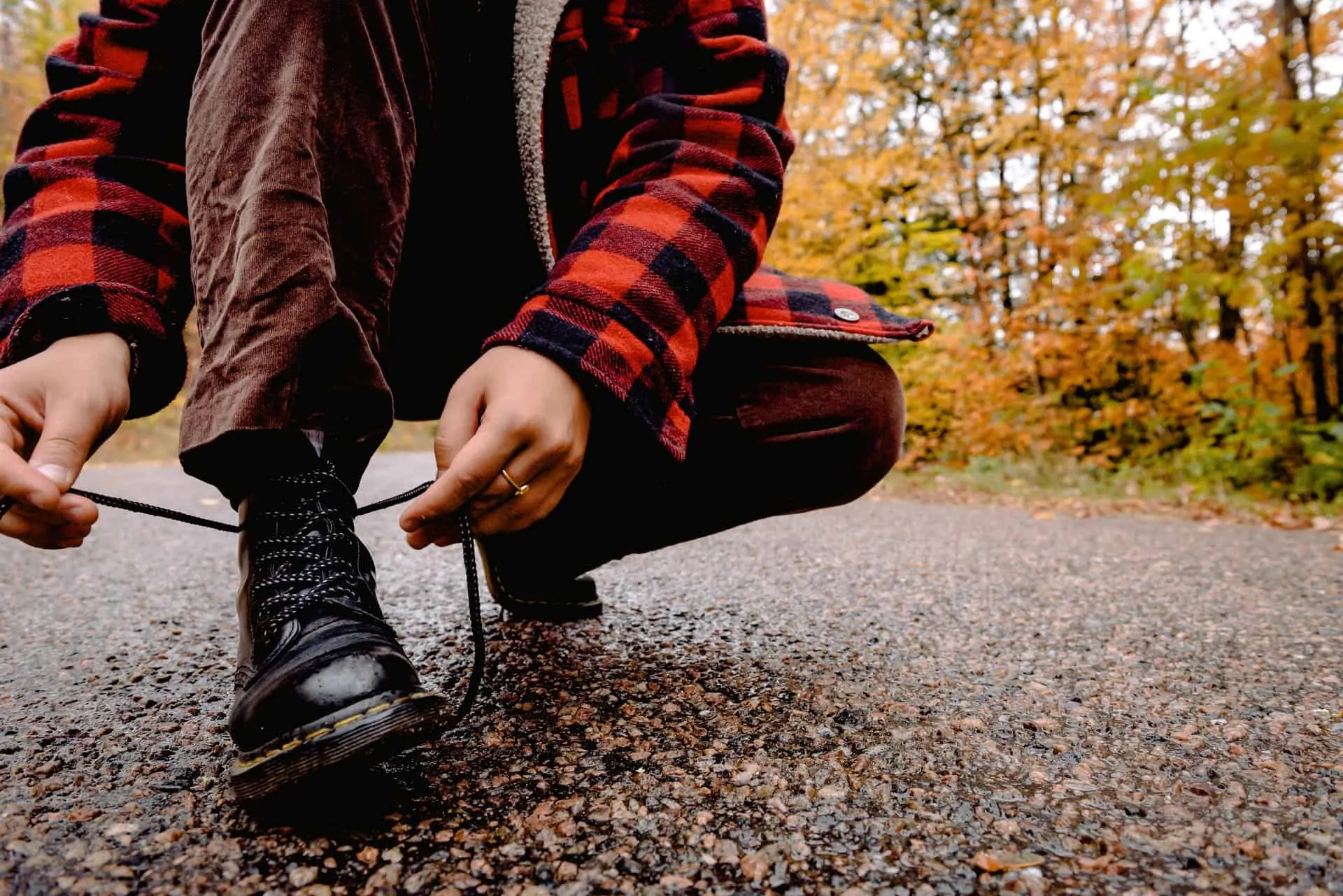 Win: Draw
Style
Motorcycle riding shoes are definitely more stylish than boots. They often look like ordinary sneakers so there's no need to change out of your shoes and into something more normal when you clock in for work or when you run errands. The casual and stylish design also makes it easier to pair with so many different outfits.
Riding shoes are better if you want something lowkey. Motorcycle boots are often bulky, thick, and loud. You'll definitely turn heads in normal settings.
Win: Shoes
Convenience
Motorcycle riding shoes are the more convenient option because you can use them both on and off the motorcycle. For example, you can wear them into the store when you're running errands or even to work. There's no need to change into more casual shoes because they work well already.
They are also so much easier to put on and take off because of the shorter height. You no longer have to spend extra time trying to lace up the laces or buckling the numerous metallic locks.
Win: Shoes
Longevity
This depends on the brand, make, and model of the shoes you select. Both motorcycle riding shoes and boots are available in very durable options. They are designed to withstand rough terrains, heat exhausts from pipes, and even grease from the motorcycle. It's all about researching reliable shoe brands and purchasing a pair from them.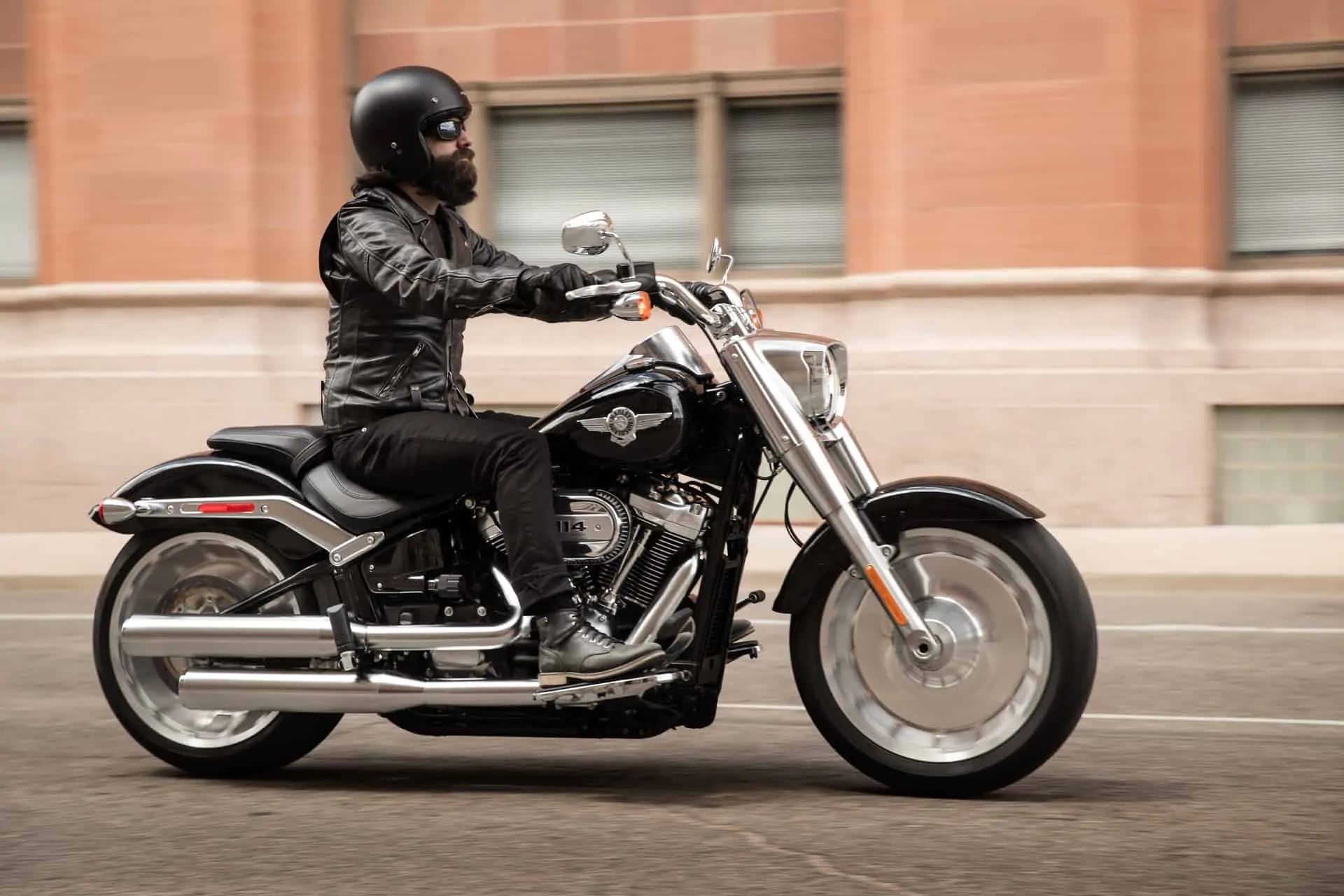 Win: Draw
Considerations When Buying
Motorcycle footwear is an investment piece that requires careful considerations for you to get the best bang for your buck. Here are some factors to consider.
Correct Size And Fit
Never buy a pair that doesn't fit correctly. Uncomfortable shoes will affect your driving performance and lead to accidents. When purchasing online, make sure to measure the entire length of your feet and then refer to the sizing chart for the corresponding shoe size. If you're in between sizes, size up.
It is better to purchase motorcycle riding boots or shoes in person so that you can physically assess if they feel comfortable to walk and ride in. Try on a pair and walk around in them. Check if there are pressure points as these will lead into feet pain later on. It helps to have a little bit of wiggle room to make room for socks. It's up to you to decide if you want shoes that bend or are stiff.
Material And Style
The boots material dictates how comfortable the shoes will be. Leather shoes look stylish but can be difficult to clean and maintain. Other shoes are made of hybrid fabrics that keep the shoes breathable.
Final Thoughts
The perfect motorcycle riding footwear for you depends on your needs. Motorcycle riding boots are best for:
Motorcycle riding shoes are best for:
Comfort
Style
Convenience
If you're a casual motorcycle rider who's just looking for a good everyday pair, go for shoes. If you're a professional rider who'll need every ounce of feet protection.