Motorcycle riding, both off-road and on-road, is picking up steam in multiple second and third-world countries, creating visions for people who desire to explore the trails. It sparks the adventure in you and creates a huge sense of freedom and psychological control over your life. However, there are certain tips to remember before you get started to take advantage of this venture in the best way fully.
Heading to new territories without tar is exceptional, but safety is always the greatest concern. The best way to go out of the box is to draw another around it; nothing shall replace practice and training. This article is a comprehensive guide that provides effective tips to maximize your skill level.
Beginner Level: Where Do You Start?
There are certain tips to remember before you get started to take advantage of this venture in the best way fully. The most important issue commonly seen in beginning off-roading adventures is the need for good posture. Posture, like any exercise, is the main component for effective and painless riding. It can prevent accidents to a marginal level. Given below are certain tips to get you started:
1. To Stand, Or Not To Stand; That Is The Question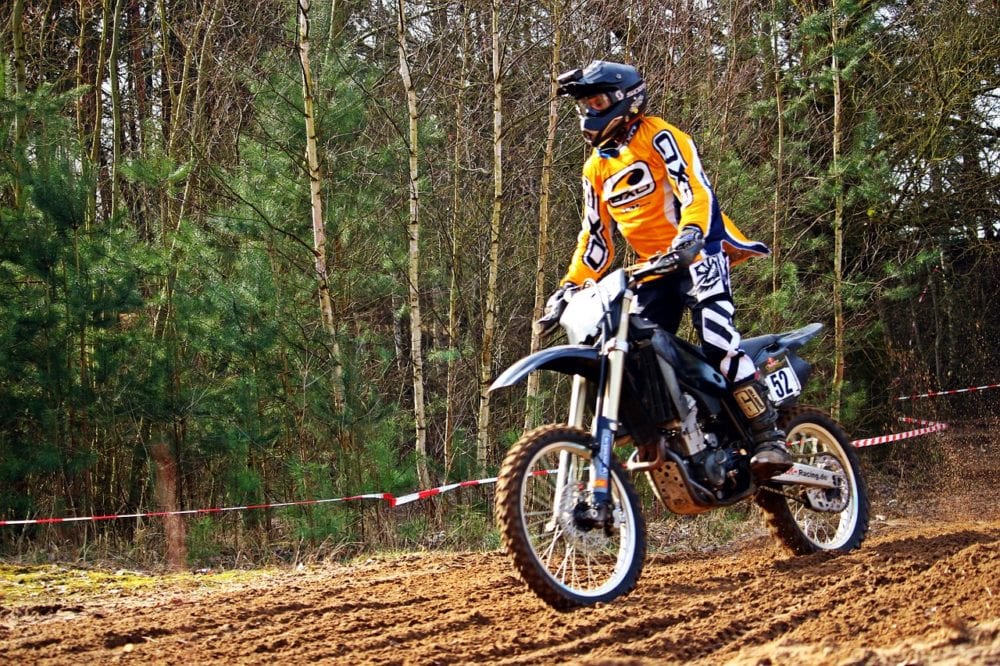 This question has a simple answer- stand up, point your toes inward, join the knees, and lock your eyes on the road. Standing provides a visual appeal to the bystanders and a practical option for getting a clear vision of the trail. Emulating professional riders is the same as "fake it till you make it", so always stand up on the pegs. It also provides the right balance and control over the bike, the most crucial element for a beginner. So when should you sit on the saddle? On the plain and long stretches, you can sit down and relax. However, beginners should get comfortable by standing up first.
2. Body Posture Is Everything
Body posture, like any exercise, is the fundamental step before exploring the trails. The right balance will help you control the bike and feel free and relaxed. The right posture is to relax your arms and bend your legs slightly while locking the knees to the tank. Always use leg weight to dictate the bike's direction. Ensure your elbow points up and outward, and keep your hands on the bars with the outer fingers. Handle the brake and clutch with the inner fingers. While it may seem complicated initially, you can get better with practice.
3. Vision Is Where You Go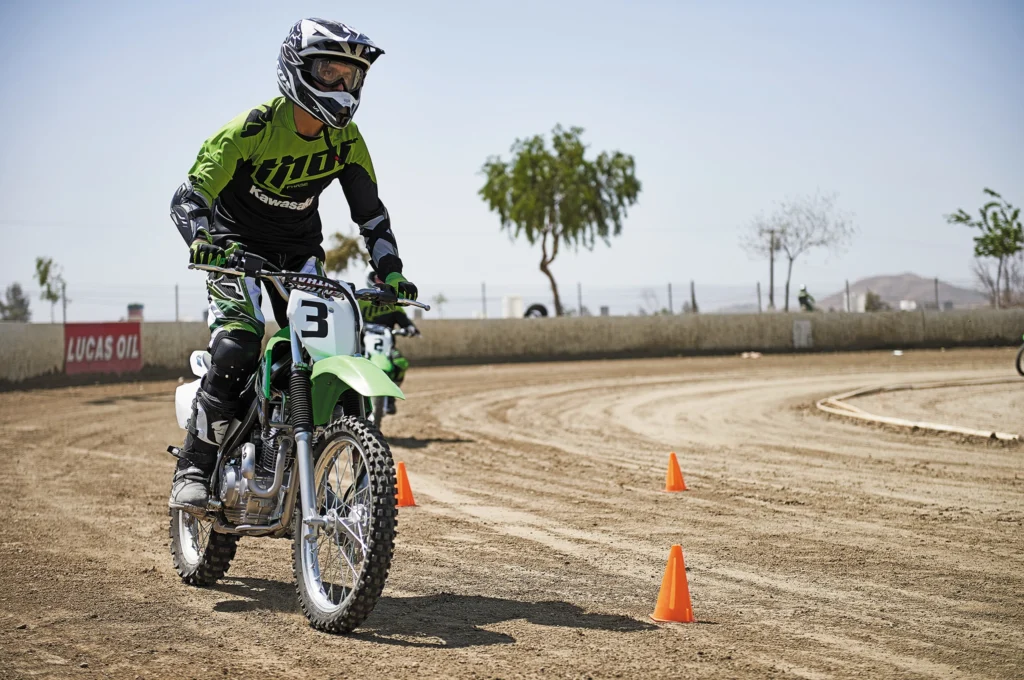 You will need just two words- target fixation. What matters more than just shifting body and leg weight to determine motion? You're right- the vision. Whether you are steering, tracking, or just having fun, keeping a good vision on the track and not on the tires is important. Focus more on shifting body weights while looking for obstacles at all times. If you need time to get used to it, keep practicing at low speeds.
4. Get The Right Bike & Gear
The right bike and fixture manufacturing company can provide enthusiasts with the best riding experience of a lifetime with innovative and cutting-edge manufacturing, prototyping, and product design with the highest quality and cost-efficiency. A reliable manufacturer can provide free shipping and expert advice on customized options. They provide highly demanded bikes at low-cost, high-performance materials for all types of roads and strict adherence to high safety standards like DOT and ECE 22.05. To get the finest ATV parts and off-roading bikes, visit this site.
Intermediate Level: How Do You Improve?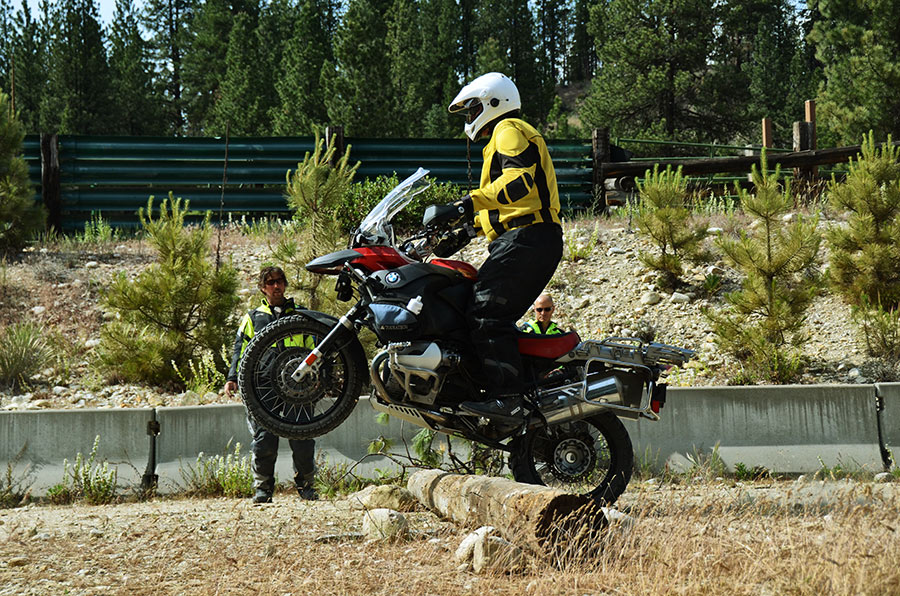 Before moving further, evaluating what constitutes an intermediate level is important. A strict line cannot be drawn between the level of skills. Still, an intermediate off-roading candidate must be comfortable with off-roading on multiple lands and have mastered the fundamental skills of steering, turning, and tractions. Given below are certain tips you can follow to improve upon the fundamentals:
1. Relax & Have Fun
Stiffness and uneasiness are common concerns with intermediate drivers. While you may be somewhat confident in your existing skills, you will need to cross that bridge and learn how to improve, just like how you were a beginner. Intermediates must also maintain their fundamental skills regularly and hone new skills. One of the most crucial aspects is eliminating stiffness and becoming one with the road you drive on. The best strategy is knowing where you lack and improving upon those. Focus on confident handling of obstacles. Keep practicing on various terrains and environmental conditions, and focus on getting more experience. Eventually, you will find what works best.
2. Steering And Counter-Steering
While steering and turning, always focus on controlling the speed, ensuring that the front-rear is neutral and the upper half of your body and legs control the bike's direction with weight. Posture, relaxation, vision, and positioning all interplay against each other to control the bike. You can control the rear wheels with brakes, throttles, and clutches. Remember that vision controls your direction and speed.
3. Traction Management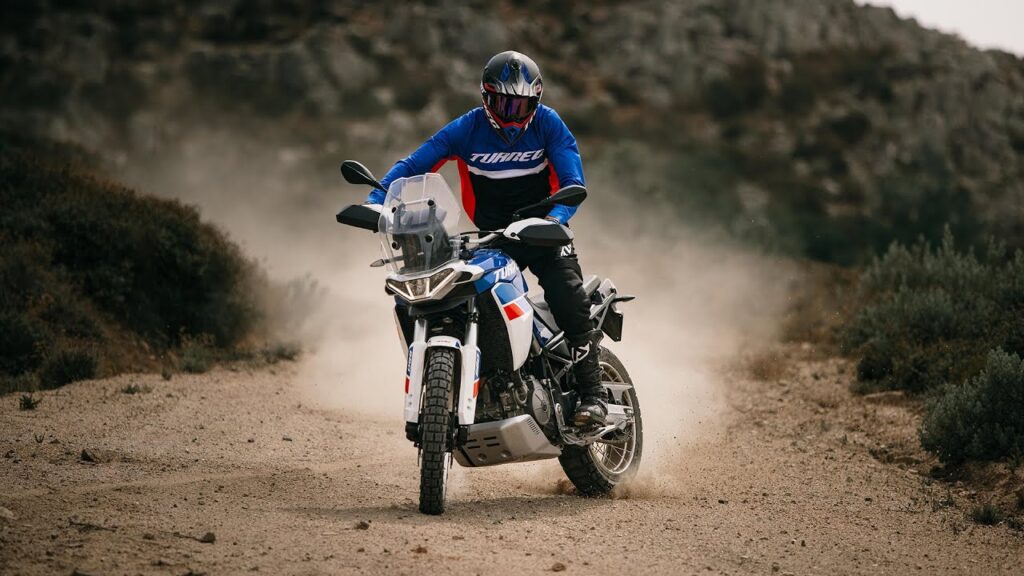 Mastering clutch and throttles is one of the most crucial aspects to master as an intermediate learner. Get comfortable with marginal tractions under controlled environments to gain effective practice. Traction control systems are extensively used to catch mistakes and manage them effectively. Avoid dumping the clutch and spinning the wheels.
Professional Level: How To Maintain Your Zeal?
Once you gather the right level of expertise, what else is there to improve? The professional level has little to learn, but this is a common misconception. Learning is never-ending, and improving skills surpasses the right pair of boots, pants, jackets, and helmets. If you are a pro, you know how fun off-roading is. Given below are certain tips for maintaining that zeal:
1. Expose Yourself To New Environments
The most crucial mistake is having an erroneous estimate of the water level and depth. Ensure you foresee the water's depth and contents underneath the surface. Large rocks and deep muds are obstacles that may stall the bike. This can greatly cost service and effort to get the bike out of the water. Check for enough traction and make it to the safe line. Exposing yourself to new environments like sand is the most intimidating part of off-road riding.
2. Upgrade Your Gears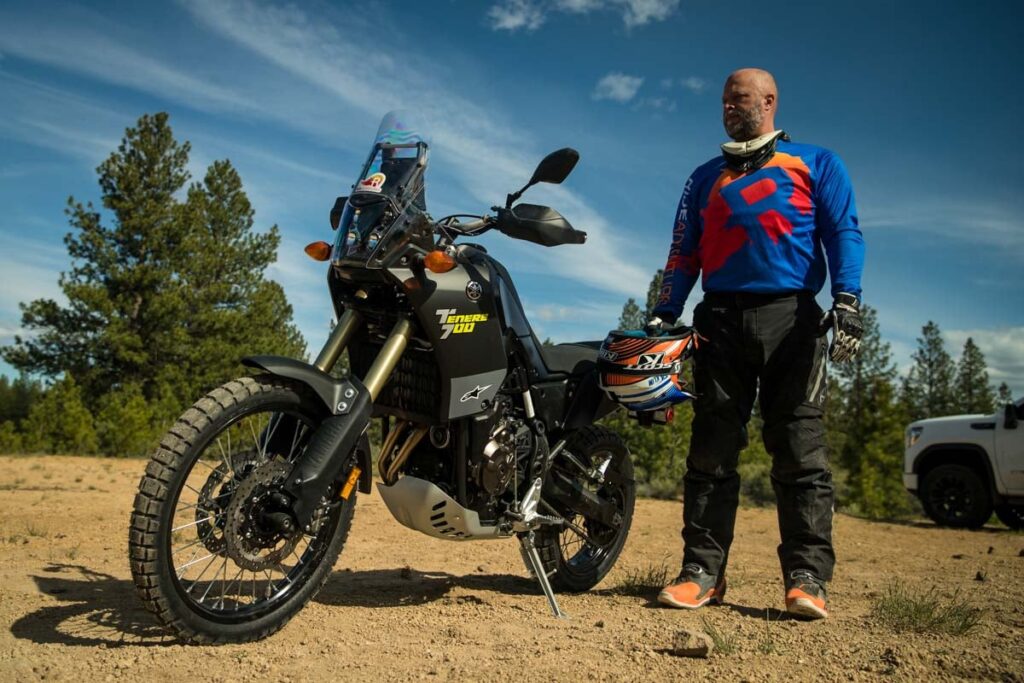 Once you have entered the pro level, your current equipment may or may still need to be updated. Having the right gear depends more on the skill level and budget. Proper fitting is vital and can cause discomfort and lack of focus otherwise. Adventure gear prioritizes quality, fitting, suitability, and, of course, style. One wrong gear can put you away from your dream adventure.
3. Ride With People
Honing teamwork is also an essential part of off-roading. It doesn't have to be done alone; it can certainly make a good adventure with the right people. Riding with professionals is exciting, but you can also take the time to learn from them. You can also get assistance in case of accidents.
4. Make It More Exciting With Stunts!
The best is always saved for last- practice cool stunts and techniques. This is important to maintain your zeal and prevent you from getting bored. They add the "wow" factor to performances. Getting comfortable with skills requires immense practice, whether a power wheel or clutch-ups.
Conclusion
And that marks the end of all the tips you need based on your current off-roading skill level. From positions to postures, from having fun to getting serious, off-road motorcycle riding depends on your ability to manage traction. It would be best to emphasize learning the limitations of what your bike and gear can and cannot do. Contacting a reliable supplier can provide a customizable prospect for designing off-roading bikes that work best for you. In addition to the tips mentioned above, it is also important to keep your headlight and have a fun experience. Everyone makes mistakes, so correct them and make it a recreational and emotional activity.