Traveling can be an eye-opening and exciting adventure, whether by land, air, or sea. However, the price of travel has risen over the past few years, with a 14 percent increase from June 2019 to June 2023.
If you are planning your next big trip, consider budget-friendly options to keep costs minimal. Knowing the best budget-friendly ways to travel, such as exploring your travel destination on an electric bike or traveling in the off-season, can help you see the world without costing a fortune.
1. Head Out on an E-Bike
E-biking offers a fantastic budget-friendly way to travel, beating other modes of transport in cost-effectiveness. Unlike conventional vehicles, e-bikes have minimal upfront costs and require little maintenance, saving you money in the long run. For example, you can get a used electric bike for under $1,500 like the ones at Upway, much less than a typical car or truck.
E-bikes eliminate fuel expenses, making them environmentally friendly and budget-conscious. With e-bikes, you can bypass public transportation fares and parking fees, which can help you save when exploring urban travel destinations. Trek electric bikes are designed for urban areas, with sturdy frames and suspension and around 20 to 100 miles of travel on one charge.
2. Camping
Camping offers an idyllic and budget-friendly way to travel, allowing you to immerse yourself in nature while keeping costs low. You can cut accommodation expenses by hundreds of dollars per night by opting to camp over a pricey hotel.
Many beautiful camping sites, such as national parks and remote countryside areas, provide affordable or free options. While you may not be able to camp for free inside developed campsites in national forests, they typically allow dispersed camping outside these areas.
Most public campgrounds are only around $22, with private RV parks averaging around $33 per night. This makes camping, whether by tent or RV, a cost-effective option for an unforgettable journey that won't strain your wallet.
3. Hostels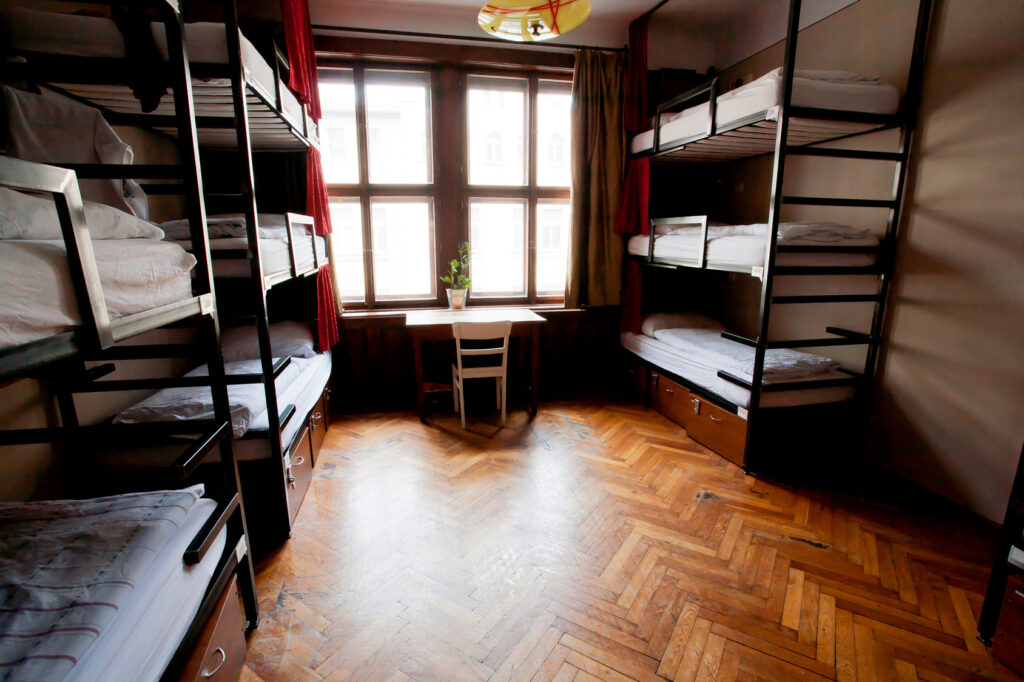 Hostels are among the most popular options worldwide for young people who want to travel as they are convenient, inexpensive, and social. While hostels are more prevalent in Europe, they can still be found in North America.
HI New York City Hostel is around $124 per night, while The Rumi in Los Angeles is about $41, depending on your room choice. With shared dormitory-style accommodations, you pay much less per night than a hotel, allowing you to put more funds toward experiencing local attractions.
Hostels also foster a social atmosphere, providing opportunities to connect with fellow travelers and share memorable experiences. While privacy may be limited, the savings and enriching interactions make staying in hostels ideal for budget travelers exploring the United States.
4. Couchsurfing
Couchsurfing is the ultimate budget-friendly travel method, providing a unique, cost-effective lodging option. It allows you to stay with hosts for free, offering a more authentic experience and fostering local connections.
While the idea of staying with strangers may be unconventional, there are several platforms you can use to connect with a safe host. Websites like Couchsurfing.com and BeWelcome.org have enthusiastic communities of people who believe in sharing hospitality with others and have had great experiences through the site.
You can use these platforms to research potential hosts, read reviews from other travelers, and communicate before making arrangements. Always research potential hosts and the area they live in to make sure they are suitable for you.
5. Volunteer Exchanges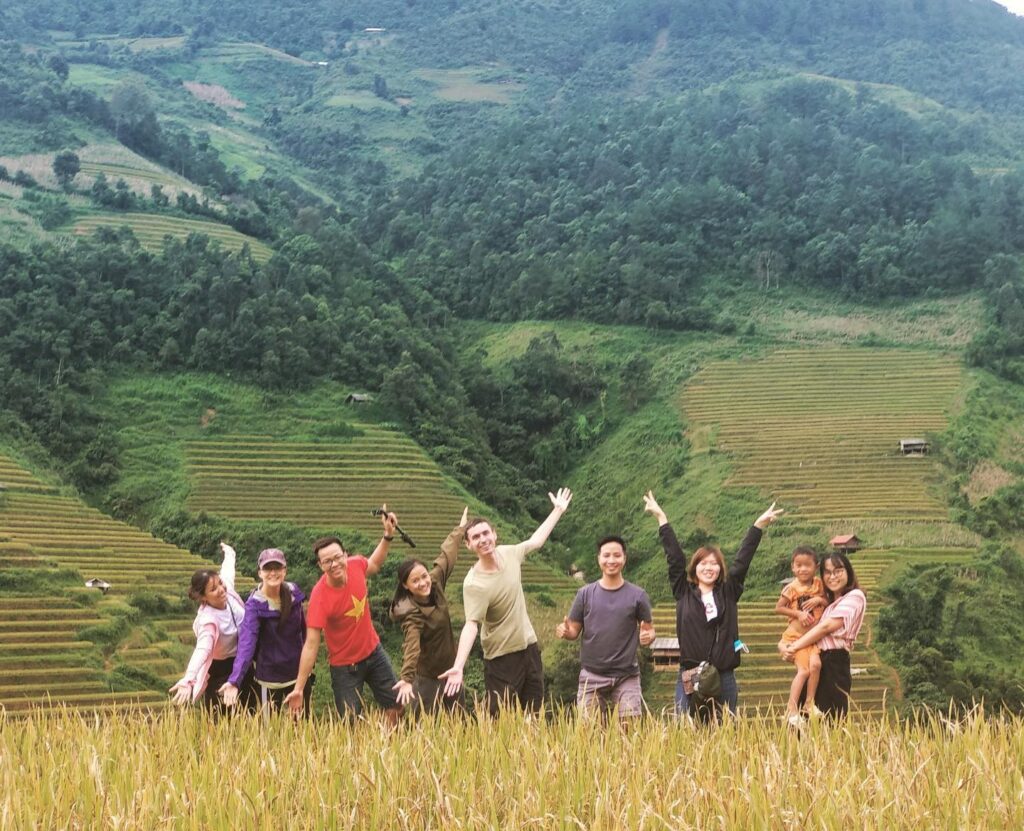 Volunteer exchanges offer a rewarding and budget-friendly way to travel while positively impacting communities. You can reduce travel expenses by offering your skills and services in exchange for accommodation.
Platforms like Workaway and HelpX connect volunteers with hosts worldwide, providing opportunities to immerse yourself in local cultures and projects. These platforms often include reviews and ratings, ensuring secure and genuine connections.
Engaging in volunteer exchanges not only allows you to travel on a budget but also offers a unique chance to contribute meaningfully to the places you visit.
6. Traveling Off-Season
Traveling off-season, also known as shoulder season or low season, involves visiting destinations during periods of lower tourist demand. While many travelers prefer to visit popular destinations during peak seasons, taking your trip outside of these times can reduce the price of travel.
During periods of less activity, many hotels, shops, and other companies drop their prices to attract potential tourists. Off-seasons depend on where you're going and whether or not the location has specific events that might affect pricing, such as concerts or festivals.
To stay updated on price drops in certain areas, you can sign up for price alerts through travel sites like Priceline or add a tracking extension to your browser for sites like Booking.com.
Tips for Safe and Budget-Friendly Traveling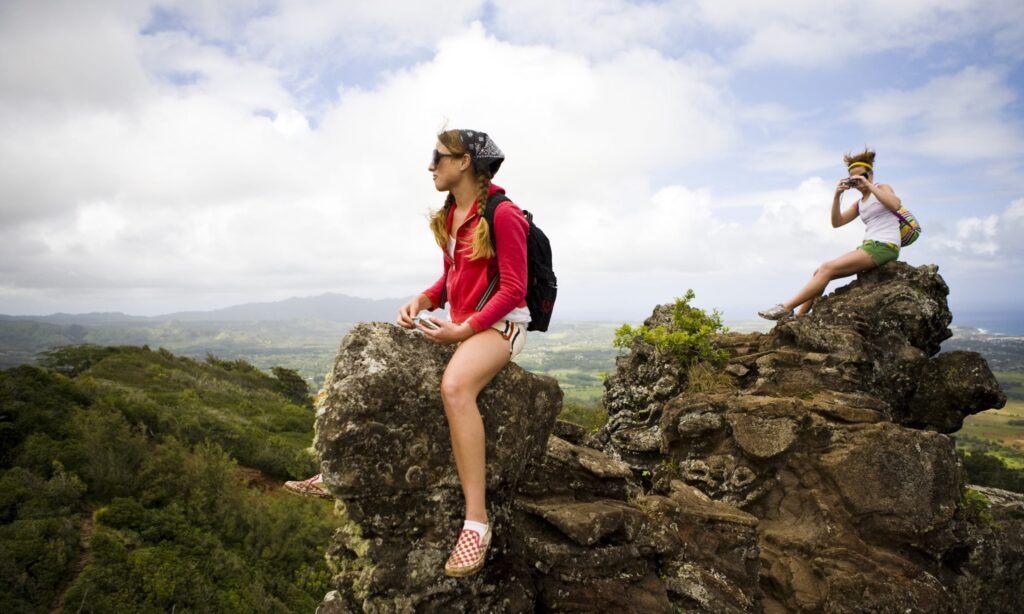 A budget-friendly trip can be a wonderful adventure for you and your travel companions. As you decide on the best way to travel to meet your financial availability, consider the following tips for a safe and cost-effective vacation:
Set a realistic budget: Plan your daily spending, including accommodations, meals, transportation, and activities. Stick to your budget to avoid overspending.
Pack light: Travel with a carry-on bag to avoid checked baggage fees and travel more efficiently. Pack versatile clothing suitable for multiple weather conditions, such as socks, tennis shoes, thermals, and moisture-wicking shirts and pants.
Use travel rewards and discounts: Sign up for loyalty programs, credit card rewards, and travel discount websites. These can help you earn points for flights, hotel stays, and activities and redeem them for cost savings.
Travel insurance: Invest in comprehensive travel insurance to protect against unexpected medical expenses or trip cancellations. This can also help if you are injured and require a trip to urgent care or hospital or cover any belongings damaged or stolen on your travels.
Stay connected: Keep important contacts informed of your travel plans and whereabouts. For instance, give your parents, sibling, friend, or another trusted person the address of your stay and keep in contact with them throughout the trip.
Research free and low-cost activities: Discover free walking tours, museums with discounted entry days, and local festivals for budget-friendly entertainment.
Stay flexible: Be open to spontaneous deals or changes in plans. Last-minute offers and flexible travel dates can lead to major savings on flights and accommodations.
Experience the World on a Budget
Traveling doesn't have to break the bank. These cost-effective travel options help you save money and offer unique experiences, cultural immersion, and opportunities to connect with locals and fellow travelers.
Whether buying a used electric bike to save on transportation costs or camping outside to lower accommodation expenses, there are plenty of options for reducing your spending while traveling. So go ahead and visit new places to make memories with your loved one while saving money in the long run.