A motorcycle helmet helps to protect the rider from otherwise fatal injury in the event of a crash. Buying a helmet that's sized appropriately can be the difference between life and death. In many cases a helmet can be too tight for the rider, which begs the question, can it be stretched.
There are so many disadvantages to wearing a helmet that is too snug. The discomfort can give you migraines or even distract you while you are driving a motorcycle. Read on below for a detailed discussion on how you can loosen up your helmet.
How Tight Should A Motorcycle Helmet Be?
It is not advisable to wear a loose helmet. A loose helmet will fail at protecting your head since it carries the risk of flying off. Conversely, a helmet that is too tight can give you migraines and other discomforts that can distract you from driving safely.
A motorcycle helmet should be a little challenging to slide over your head and likewise not that easy to remove. It should not move whenever you shake your head from side to side. There should not be any loose space inside. A padded helmet will only be effective in keeping your head safe if your skull is flushed against the interior walls.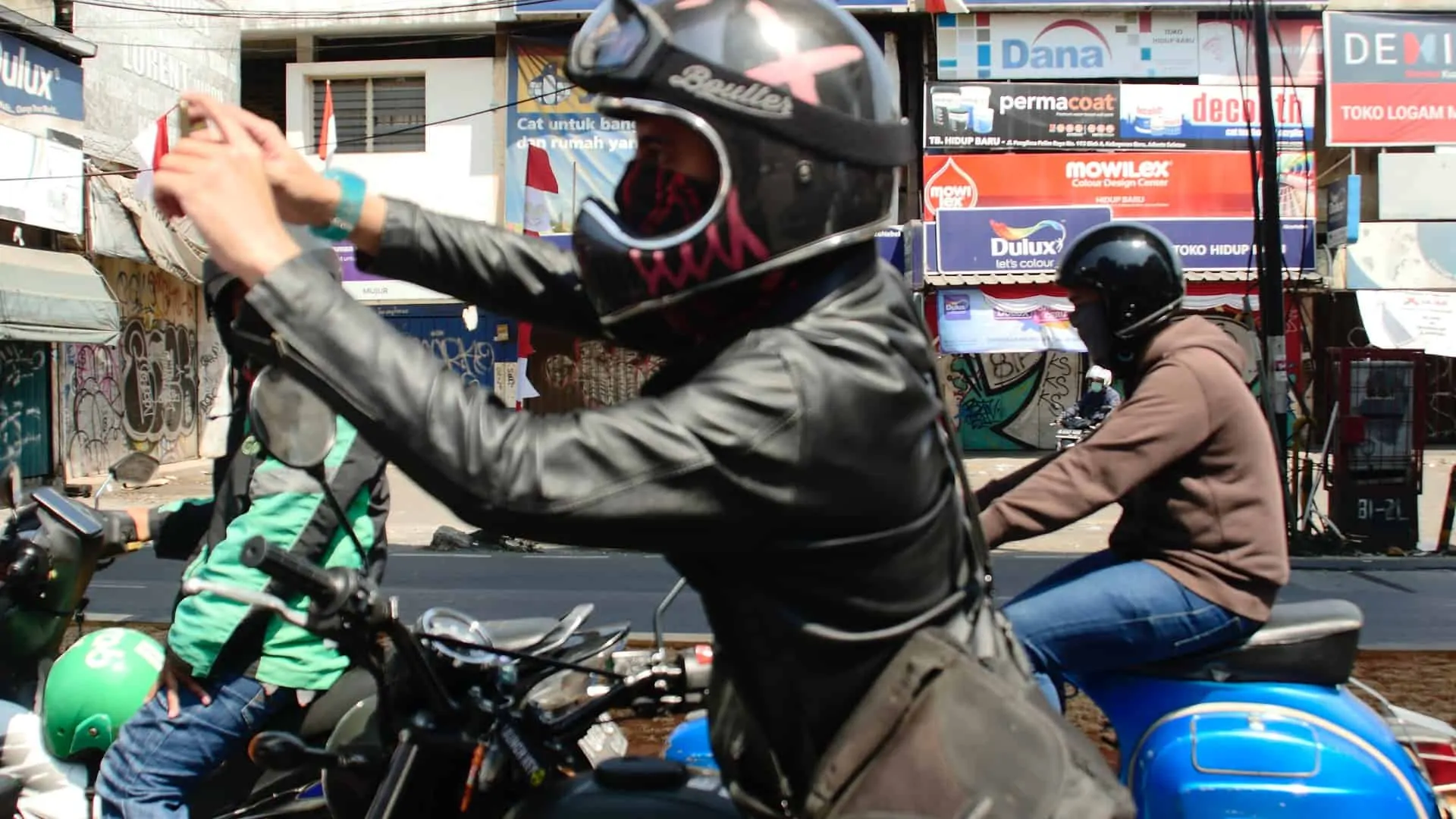 To test, wear the helmet on your head for at least fifteen minutes. Watch out for signs of pains or migraines. Shake your head from side to side. The helmet should not move for you to know that it fits well.
The visor should also rest just above your eyebrows so as to not impede your vision. Even your peripheral vision should be uninhibited as that is useful on the road.
Organically Stretch The Helmet
Think of your helmet as a pair of new shoes that happen to be a little snug at the beginning. There is a break-in point for helmets wherein they'll start to feel comfortable when worn long enough. The usual break-in period is about fifteen to twenty hours of usage. The firm foam lining may press too hard on your head in the beginning, but frequent usage can wear it down to a mold that is actually comfortable for you.
Another advantage of this resizing method is that it will make your helmet feel like it is custom-made for you. It will take the shape of your head and adapt to its contours, just like how a memory foam would. To speed up the process, just wear your helmet whenever you can, whether you are lounging around the house or you are taking a nap. You can also take a child's ball toy or any round shape and stuff it into the helmet. Leave those items in for a few days.
How To Make Your Helmet Fit Better
There are a few considerations to make sure that your helmet will fit your head perfectly. An ill-fitting helmet will be insufficient in providing your head with protection.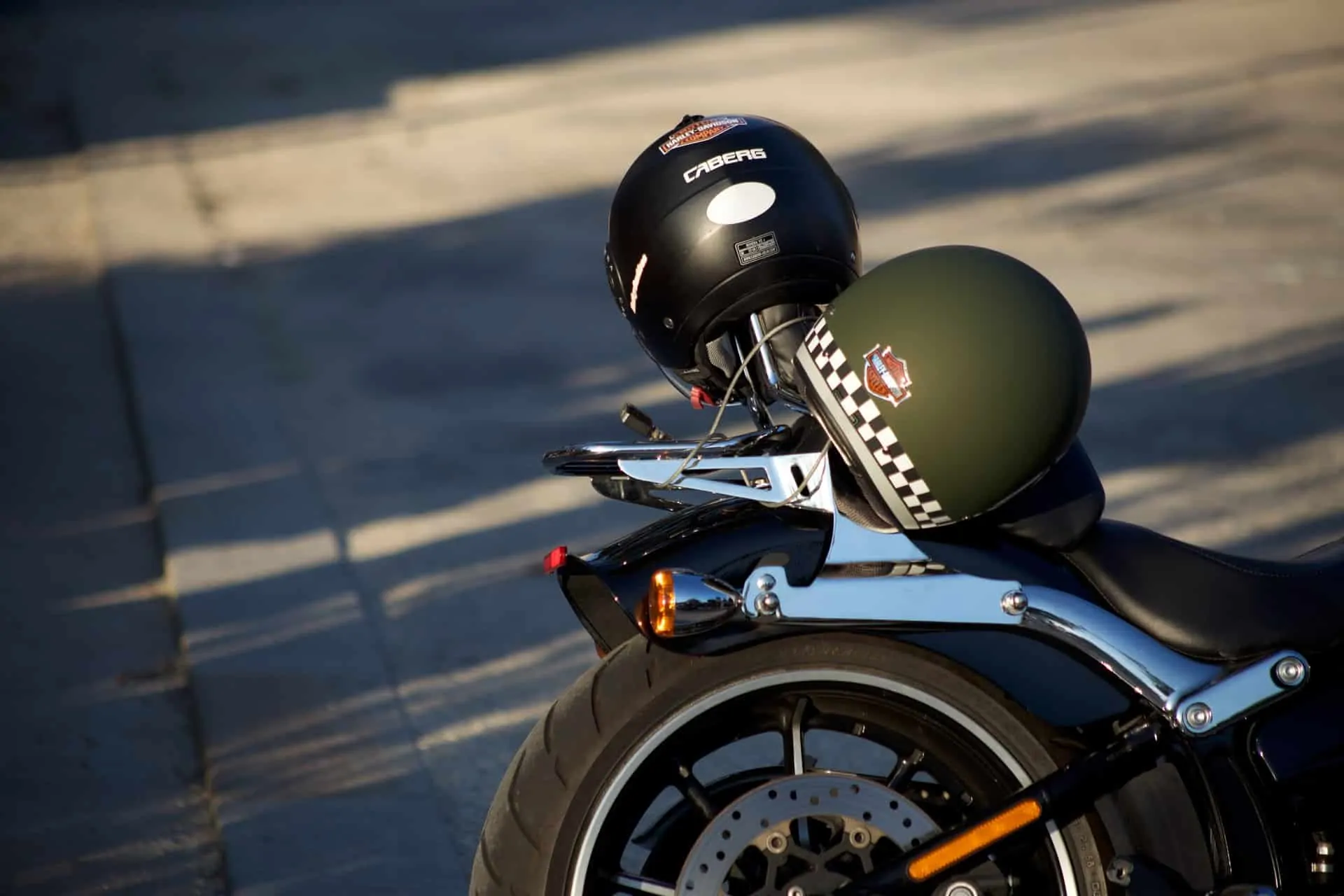 Get The Correct Helmet For Your Head Shape
Head shapes vary from person to person. The three main types of head shapes include round oval, long oval, and intermediate oval.
A round oval head shape means that the distance from ear to ear is almost exactly the same to the distance from the front of your face to the back of your head. The long oval head shape means that the from to back distance is slightly longer than the ear to ear distance. The intermediate head shape means that the from to back distance is significantly longer than the ear to ear distance.
If you have a round oval head and you wore a helmet that is designed for intermediate oval shapes, then you can expect the helmet to fit poorly. The forehead area will be too loose and can sag over your eyes which will impede your vision on the road.
There are plenty of manufacturers that cater to specific head shapes. First, identify your head shape. Next, look up shops that sell helmets according to your corresponding head shape.
Correct Measurement
Motorcycle helmets follow a sizing chart. Make sure to refer to the sizing chart first before placing your order. There is a universal sizing chart but some companies have their specific versions that you can consult.
Take a tape measure and then measure the largest circumference of your head. This is usually the point along your forehead and above your ears. It is better to get someone else to measure your head for you for more accurate readings. If you are between sizes, take one size up.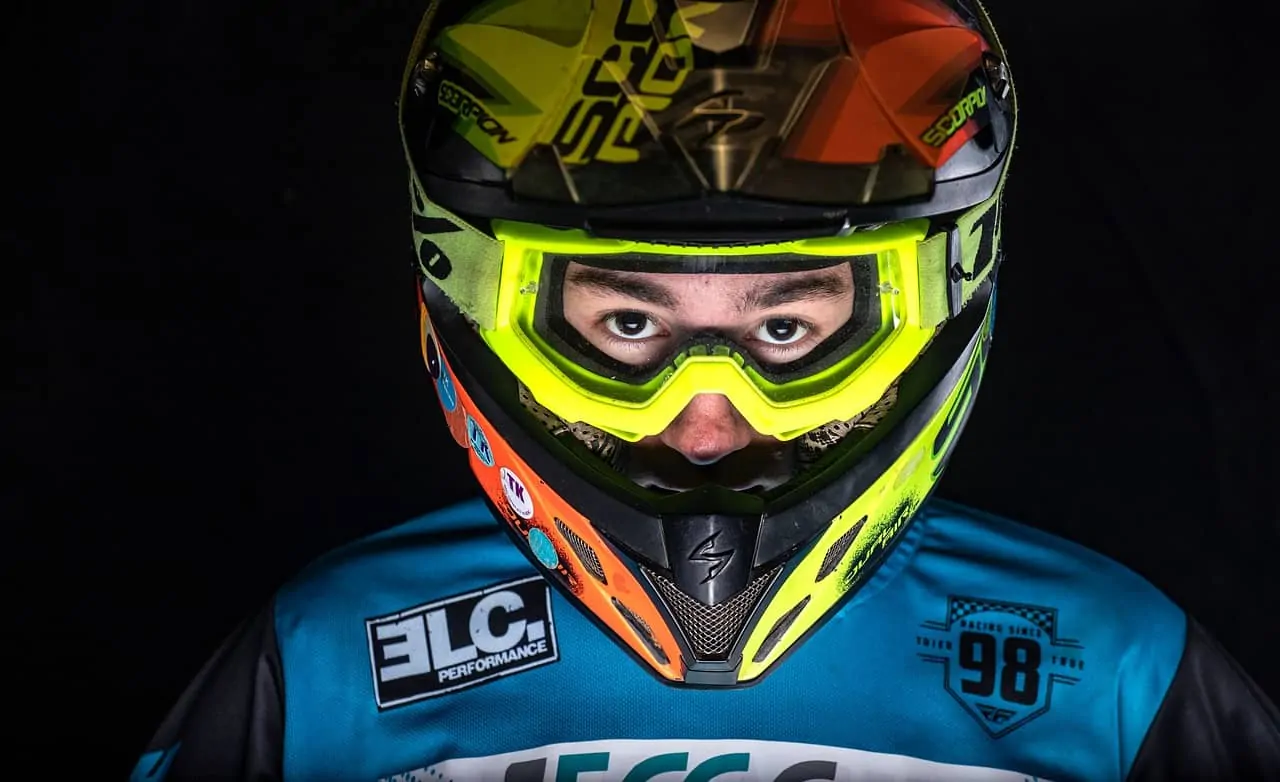 Add Liners
You can customize the liners and paddings so that the helmet can fit your head better. Remember that the helmet should fit snugly so as to cushion your head properly. You can add liners to the loose areas to make the helmet fit better. You can also take out the liners and replace them with something thicker.
Another option is to have liners custom-made for you. This service is available at motorcycle shops. Liners made of expanded polystyrene can be cut to size to fit your head shape.
Final Thoughts
These helmets protect the most sensitive and crucial parts of the human body. Modifying the helmet is not worth the risk of impacting the integral structure of it and rendering it unsafe.
Don't Risk Your Well-being By Modifying The Helmet, Consider a New One Instead
HJC Sold Men's CL-MAX 3 Modular Street Motorcycle Helmet
Check Price
This is known for its sleek construction and accommodating feature. It sports a polycarbonate construction that is very durable but lightweight.
Vega Helmets Warrior Motorcycle Half Helmet
Check Price
This half helmet is unique because it comes with a drop-down sun shield for extra eye protection. The entire helmet looks sleek and stylish.
Duke Helmets DK-120 Full Face Motorcycle Helmets
Check Price
Full face helmets are the best for protection but very few models are forgiving on glasses wearers. This is an exception because it has enough space for a pair of glasses. It fits snugly to protect your skull in case of impact, but not too snugly that the arms of your glasses will press down on your skull and cause pain.