If you're a Star Wars fan, you'd definitely not want to miss out on the chance of owning a star wars motorcycle helmet modeled after the popular movie. If you've not had the chance to see what the market has to offer yet, here's a handy guide that will give you some insights on the top choices out there. After taking the time to assess the quality of some of the products out there today, along with assessing the amount of Force they contain, everything seems to point towards the HJC Star Wars Storm Trooper Full Face Helmet as something every biker fan should own.
With a composite shell made of advanced polycarbonate, it is one trendy and lightweight helmet that will keep you protected whenever you hop on your bike. You'll even get excellent UV protection from its three-dimensional shield design. If you weren't one of the lucky few that managed to snatch these off the shelves, another good choice is the Star Wars Poe Dameron Electronic Pilot Helmet.
Top Star Wars Motorcycle Helmets to Add to Your Collection
While the helmets featured here are priced mainly for how closely they replicated the ones featured in the film, we took the time to look behind each product to ensure that what we recommend can really get a biker safely from one point to next to make sure that quality is not overshadowed by looks.
HCJ Star Wars Storm Trooper Full Face Helmet
You'll love how this Stormtrooper star wars motorcycle helmet resembles the one featured in the film. More importantly, it's designed to offer not just real security but also comfort for the rider. It easily combined CAD technology and a shell of high quality polycarbonate to ensure that the weight increase doesn't adversely affect the helmet's stability.
The helmet's oval shape allows it to easily fit on the wearer's head, ensuring no strain on the biker. It is known for its heavy-impact absorption capacity so, if you ever get get in an accident, you're assured that it will protect you against any crashes, falls, or slips.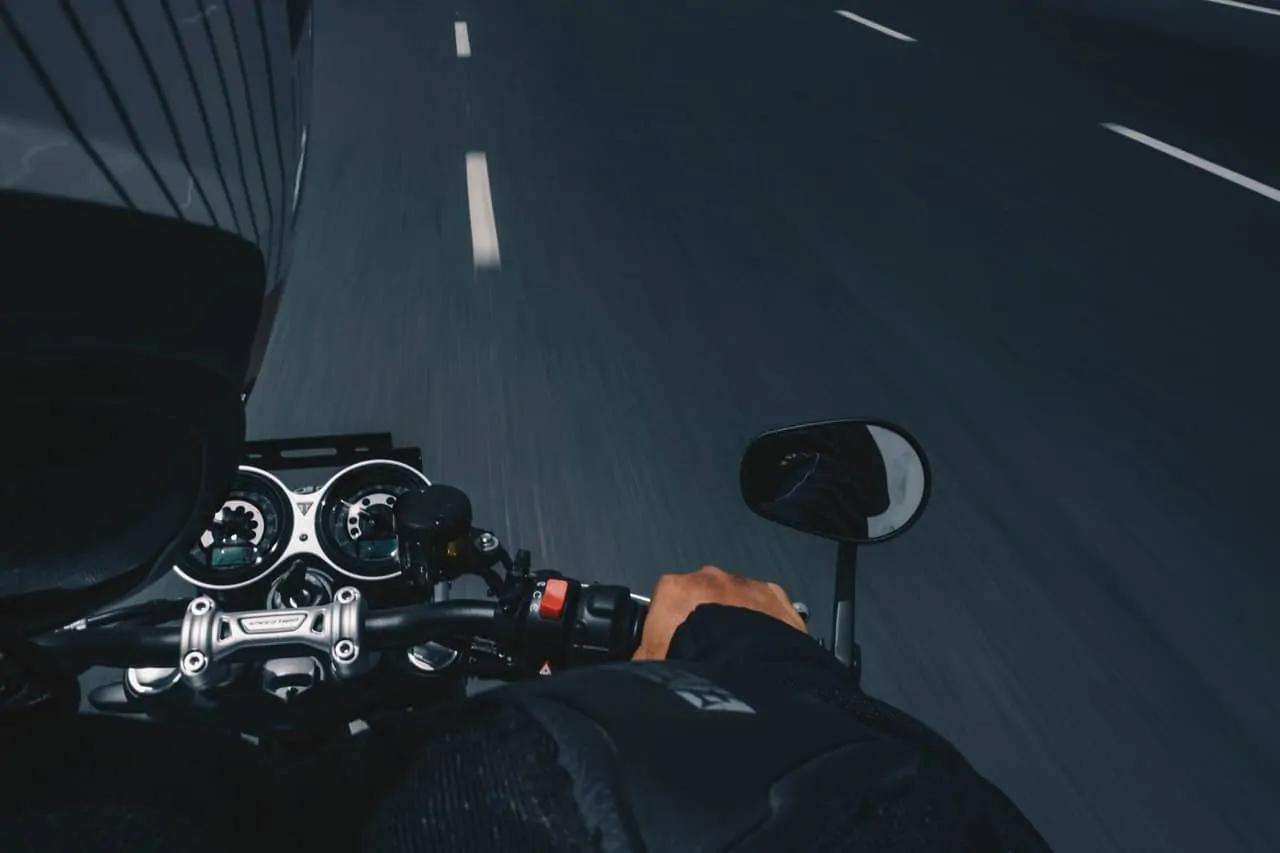 Other notable features of the helmet are the addition of anti-scratch material and the face covering that helps keep the UV rays away from your face. This makes it ideal for long bike rides. Since noise outside could be a major problem among bikers, the makers even added a dual-step closure mechanism to help address the issue.
The ventilation also includes a ventilation system, aimed to keep the head dry and cool. Ventilation points are also added to ensure comfort— something that not a lot of similar helmets in the market can offer.
Pros
Searching for the ultimate Star Wars motorcycle helmet isn't always the easiest task. After all, it isn't enough that it looks like the helmets featured in the series. It needs to gain the stamp of approval of the DOT too. This one ticks all that boxes. More importantly, it comes with a three-year warranty.
Available in six sizes, finding the right fit for you should be easy enough. Also, you'll love the plush paddings and nylon linings. The cheek pads that the helmet features ensure that your face will remain contoured and stable while you're wearing the gear. This helps prevent any facial damage.
The impressive design is quite noticeable too. What you get isn't just a remarkable helmet that looks very much like the movies, but one that is compact and lightweight. There is even ample space for you to fit in your Bluetooth speakers if you wish to.
Cons
Some riders might have a bit of an issue with the way the headgear is shaped. This is because most bikers may be used to a headgear that is a bit wider. If that's how your helmets have always been, then expect that this one might feel a bit too tight at first.
Star Wars Poe Dameron Electronic Pilot Helmet
If you've always wanted to look like Poe Dameron of the Resistance Starfighter Corps on a motorbike, this is one chance you'd certainly not want to miss out on.
Reliable, stylish and decently-priced, even racers like Julian Simon and Jorge Navarro have been seen sporting one. It's that good.
As far as comfort goes, the advanced supercool fabric will be everything you'd want in a helmet. Not only does it keep your head comfortable for the entire ride, but it also helps prevent sweating, thanks to the airy environment it creates.
The helmet's durability is even increased with the fine silver that is weaved inside the fabric. Since the lining can be removed, it will make it easier to have it cleaned separately to make sure that your head remains smelling good all the time.
Thanks to the material's antibacterial property, you're assured that algae or bacteria will never grow inside the helmet thus, keeping your head smelling fresh.
The helmet also features a drop-down visor that can be easily adjusted to three positions. This allows you to ride with only your eyes, half of your face or your full face covered, depending on which you prefer. There's even a button on the helmet that will allow you to remove it with just a single press. On top of that, you also get a scratch proof and sunproof visor.
Pros
Bikers will love the fact that this helmet has the DOT's stamp of approval. On top of that, you'll feel reassured of the fact that the helmet is offered with a three-year warranty.
A very notable feature of the helmet is its excellent ventilation system which allows it to conveniently repel bacteria inside and it also boasts of a dual-visor system. You won't even have to worry about the sun for those long rides in the summertime since this is one helmet that's designed to repel 95% of UV rays. With this helmet on, getting your face half-tanned even when you're only out on the road for a few hours shouldn't be a problem.
Cons
Perhaps the only downside to this rather excellent helmet is the way it is shaped. Not a lot of people may find it suitable— in fact, they might even find it uncomfortable to wear— if they have a bigger-shaped head.
HCJ Unisex Open-Face X-Wing Pilot Helmet
Another one of those Star Wars motorcycle headgears that's hard to go wrong for, it's even more reassuring knowing that it is produced by a brand as notable as HJC with product quality that has been tested and tried through time.
As far as aesthetics go, you'll be delighted to find that this helmet is a perfect replica of the one featured in the movie. On top of that, it offers crucial qualities that will definitely make other helmet makers out there green with envy— rider comfort and impressive protection not the least of them.
A polycarbonate shell— the material of choice for motorcycle helmets worth their salt due to its impressive durability— serves as the main material for this particular HJC offering. If you're wondering how this translates to the product, this simply means it doesn't matter if you take it to the North Pole or the desert or the Star Wars universe for that matter— this is one helmet that will not easily get damaged.
Another notable feature is its fairly advanced sun shield that's more than efficient at keeping the UV rays out of the way. Sliding it down or up is easy too and it's impressive how the rest of the interior remains cool. Sure, it might not be as striking as one of those custom helmets that the stormtroopers donned but it's certainly more than good enough, especially if you care about an interior that keeps moisture away, courtesy of some impressive antibacterial fabrics.
If you're worried about your facial comfort with the helmet on, the cheek pads will take care of that. Designed to ensure that your face remains intact and comfortable with the helmet on even during impacts, you'll also love how these pads, along with the liner, can be removed to allow you to effectively clean the interior and to keep things easy to maintain.
Pros
This helmet has the DOT's stamp of approval so you get the assurance that this one meets the highest standards. Its anti-bacterial fabric ensures that bacteria or algae won't get into its interiors and will keep you comfortable no matter how hot the weather or how long the ride.
The helmet obviously showcases top-quality material construction. Not only does it boast of impressive durability, but it is also light to wear. The fact that it is marketed in five different sizes means that it can effectively protect just about any type of head.
Cons
While this is a helmet that's effectively designed to ensure rider comfort and protection, the sizing system might cause problems to some users. Some riders may find its available sizes to be a little too tight for comfort.
HJC RPHA 90 Darth Vader Helmet
If you've been dying to get your hands on a legit-looking Darth Vader helmet you can wear for your motorbike rides, this is the perfect product for you. If you're looking for the best way to pay tribute to the well-loved movie, there's no better way to do it while wearing one fine looking Darth Vader helmet while being fully protected, thanks to the item's reinforced materials.
It's quite notable how the manufacturers have used both a carbon fabric and a hybrid of carbon-glass to come up with a unit that's not only affordable but is also one of the best Star Wars motorcycle helmets you could ever find around.
Designed to be shock-resistant, riders will love its reduced weight while providing excellent comfort to the wearer. This is a helmet that's pleasant to wear despite how long the ride is.
As if having a motorcycle isn't reason enough, you'll even score even better bragging rights thanks to this highly cool headgear. More importantly, it provides the wearer with the necessary support, protection and durability no matter where he is. 3D-engineered, the interiors are designed to keep moisture at bay while also ensuring that no algae or bacteria growth will ever prevail.
It's quite notable how HJC pursued the Advanced PIM plus shell technology with the goal of coming up with a modular headgear which isn't just exceptionally durable and strong but one that still maintains its light weight too.
Sure, a lot of people might choose to buy the helmet due to the fact that it is a Star Wars motorcycle helmet. But more than how it looks, this is one helmet that has effectively covered all the safety standards that the DOT has set.
Pros
The Premium Integrated Matrix or PIM Plus isn't just some fancy-sounding technology. It is actually a noteworthy feature that lends to the aerodynamic structure of the helmet while ensuring that the unit achieves top-notch performance even when used at maximum speed.
Also noticeable is the more generous eye-port on the helmet which allows riders better peripheral vision when on their bikes.
The face shield and chin bar can be closed and opened via an impressive one-touch system. This means you won't have to end up fumbling for straps and clasps even when your hands are gloved. The pin-lock feature also serves as the ultimate system that prevents and protects the wearer against fog.
Cons
The helmet's form might be a problem for some users. Many might find the fit to be a little on the tight side and some users might actually find it a bit uncomfortable.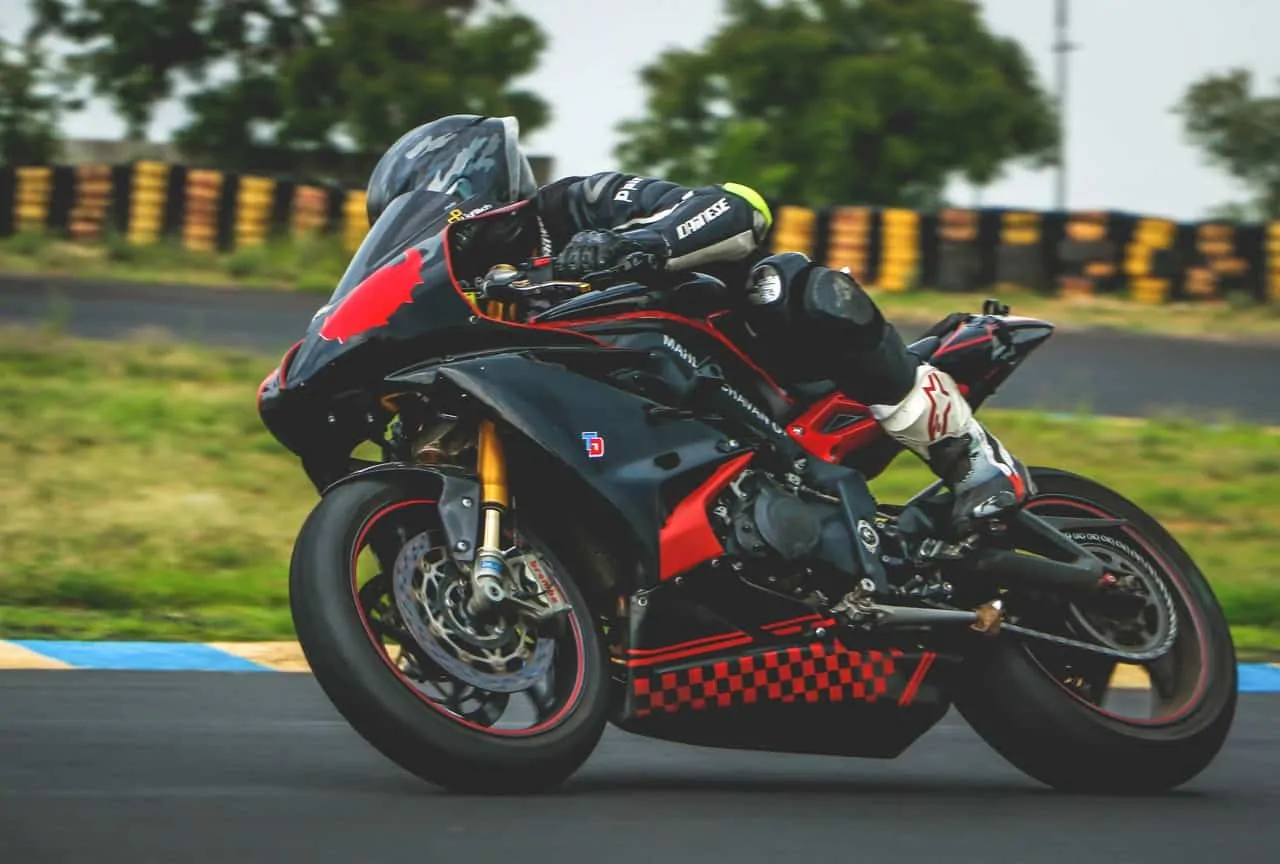 HJC Unisex Pro Kylo Ren Helmet
This product is a fine-tuned version of an already successful previous model which riding and motorcycle enthusiasts will truly appreciate. While it isn't easily classified as cheap as far as Star Wars helmets go, it clearly is easy to see where the jacked-up price is coming from as it is clearly visible in the unit's shell structure that features an advanced aerodynamic design.
Riders will appreciate the vent equipped with easy to access dials that will ensure proper ventilation inside the headgear, preventing things from getting things too sticky or sweaty, especially for those rather long, hot rides.
Also notable is the optimized eye-port which now gives the rider a wider and better peripheral view.
The helmet's interior is made up of antibacterial fabric that efficiently keeps unwanted growth and odor at bay. Since it is removable, taking it off to ensure it is properly washed will be easy enough. The same thing can be done with the cheek pads and the crown. The two-lock system for the shield will also prove rather handy, especially when racing at rather high-speed settings.
The package also includes a breath guard along with an insert lens meant to prevent fogging— sure signs that you are indeed looking at one helmet that meets the industry's rather lofty standards.
Pros
The better-refined shell of this HJC offering is quite impressive. Since it is a fine-tuned version, everything is just better including the additional vent on the forehead, the improved ventilation system as well as the enhanced field of vision.
The composite shell made of fiberglass showcases an effective blend of aramid, fiberglass and carbon fiber to create a structure that isn't only unique and durable but also one that enjoys a much lighter weight compared to previous models that the brand has dished out.
There are also visible improvements on the cheek pads, allowing them to be more effective in terms of ensuring efficient and quick rescue, especially in emergency situations.
What's even better is that this is an officially licensed product by Star Wars Ltd., so if you're hoping to add something official to your growing collection, this is a must-have.
Cons
Just to make sure that the helmet you get will truly fit, it wouldn't hurt to refer to the fitting chart that HJC has provided before buying this piece. Eyeballing the fit might not be a very good idea.
Guide for Buying the Perfect Star Wars Motorcycle Helmet
With how iconic movie helmets tend to sell like hotcakes, it's hardly a surprise to see Star Wars helmets follow suit. This is especially true among people that do cosplays as you'd be hard-pressed to see a cosplaying event without at least one stormtrooper helmet present.
Still, as a responsible driver, you wouldn't just want to get a headgear that will make you look good. It's important to remember the reason why you're supposed to be wearing one in the first place— for protection while you're traversing the roads on your motorbike. It's common for riders to keep their helmets on for an extended time too. So, no matter the design, another important consideration to look into when making a choice is the overall comfort level of your helmet of choice.
It's a reality though that finding a Stormtrooper helmet that will not only keep you protected against injuries and accidents but also one that will offer considerable comfort when worn can be a bit of a challenge. This is also true even in the collector's market. While there's nothing wrong with specifically looking for a helmet with the look and design that will tick all your boxes as a Star Wars fan, there's a very good chance that what you might end up with may leave a lot to be desired durability-wise.
Expect that screening for the right item is often going to be one daunting task. After all, there's a whole host of things that you need to take into consideration before making a decision. Searching for the right product will take time and it makes sense to invest enough time and effort into the search if you are to find the right one.
Aside from investing time, you'll also find that these helmets will require the necessary financial investment. Star Wars is a very famous brand and is known almost anywhere in the world. It goes without saying that products associated with the brand will usually have the downside of being priced a little on the expensive side. This is especially true for limited items that aficionados are most likely to go after.
More importantly, the products shouldn't only look like anything associated with the Star Wars brand, these helmets also need to meet stringent safety regulations that the government has set. they are, after all, more than just headgears to put on to make you look good while on the road they are, first and foremost, worn for your safety and protection.
What to Expect
By now, you'd probably feel that there is more to Star Wars than playing soldier. So, if those stormtrooper headgears are getting a bit old for you, it doesn't hurt to look for other options that the market has to offer. Due to the way the helmets are designed in the movie, translating them into an everyday headgear that you can put on every time you get on your bike might mean that they'd feel a bit tighter compared to how regular helmets generally feel when worn.
Needless to say, manufacturers do take the necessary steps to ensure that the products they end up offering to the market aren't just going to look good but will also be made from extremely durable materials and various lightweight products to make wearing them an absolute ease.
Design-wise, if you're aiming for a Darth Vader helmet, expect that there will always be some reference about the dark side. Don't expect bright colors either. Since the helmet already looks cool as it is with all its deep black hue, it would be easy to get it accessorized however you want to make it even doubly cooler than it already is.
A Good Size and An Equally Good Buy
It's important to remember that helmets are never created the same. So, while they may be sized the same, the difference will usually lie in the fit. Not every single one will fit the same. However, you'll find that paying just a bit of attention to the product you are getting will go a long way even just by shelling a good amount.
If you're going for the custom types, say a Stormtrooper helmet that is customized, then expect to shell out more. However, remember that there is more to helmets than looking like the exact replica of what's featured in your favorite movie. One that will absorb more impact during accidents would be the better option to go for and if you can find a helmet with slip liners built in to help minimize your injuries, even better.
A good tip to remember when choosing the right helmet is to try putting it on for at least 30 minutes, where possible. Consider how it feels and if you feel that you are all comfortable and at ease, the whole time, then deciding whether buying it or not is easier to do. A helmet that is way too tight will be too uncomfortable to wear. But one that is too large isn't going to protect you well enough as well. The key is choosing the right fit.
Understanding the Importance of Proper Comfort and Fit
When wanting to own a Star Wars helmet, the item's look shouldn't just be the one thing you must consider when making a decision. While it is true that Star Wars helmets come in designs catering to the preferences of the fans and there are people that prefer certain designs than others based on their favorite characters, what should matter most at the end of the day is that your helmet offers superior comfort and good fit.
This is the point where manufacturers would have to work towards getting the attention of their customers. After all, designs may end up limiting what they can do with these helmets in terms of function and comfort. For instance, Darth Vader helmets tend to be rather bulky. So, it is essential that they are made from materials that are light enough while also not compromising on their overall capacity to protect. Otherwise, they will only strain the wearer's neck and back.
Storm Trooper helmets are generally designed with an oval shape. This should fit most people's heads. But, if you are more suitable for a rounder design, you might want to take a better look at the options out there. An oval-shaped helmet may not bring you that much especially where comfort goes.
Ideally, you want your Star Wars helmet to be made of polycarbonate shell. It is very durable and is made to withstand impacts and shocks, more importantly, it is lightweight. Even more important is that it is comfortable. These are crucial things that you should always bear in mind where motorcycle helmets go— comfort and safety.
Another factor to consider is the overall comfort of the helmet. Check if there are rough edges. Quality craftsmanship is always very telling of the overall quality of the item you are getting. You certainly want a helmet with superior quality no matter if it is a Storm Trooper or a Darth Vader Headgear you are going for.
Remember that a comfortable fit is what you need to be aiming for. A helmet that is too large or too tight does nothing for you as far as accident protection is concerned.
Features that Help a Helmet Stand Out
If you like looking like you have gone to the dark side, then there is no better choice than going for the helmets representing the iconic villains of the movie. There are even additional features that would make these headgears even cooler. For instance, one way of getting a Darth Vader helmet leveled up so when you can push a button to get your voice changed to replicate how the movie's villain sounded.
Many of the motorcycle helmets representing Star wars characters already look cool on their own rights. If you wish to go for the Strom Trooper look, expect that it will likely be a straightforward white design. You might find that in the Star Wars universe, representing characters of the dark side may be cooler. Another notable feature you might want to look into is being able to play sounds of heavy breathing when you have the helmet on. If you're the type that loves taking part in conventions with other movie buffs, this would be the perfect headgear to cap a character cosplay.
There's no way your motorcycle design will be complete without the proper Star Wars helmet. Don't leave your bike out too. You always have the choice to get it painted in the right colors so it gives off the vibe you intend to portray based on the character you have chosen to impersonate.
FREQUENTLY ASKED QUESTIONS

Why are bike helmets very costly?
If the highest degree of protection is what you're aiming for, then investing in a top-quality motorcycle helmet is the way to go. There seems to be an unwritten rule concerning these headgears though, and that is they can get a bit expensive.
There are various reasons that riders have to bear with this reality. For one, manufacturers should never cut corners when making this piece of protective gear. It is, after all, intended to protect the rider and save his life in the event that something untoward meets him while on the road. The materials used for making these helmets don't cost cheap considering the specific attributes and qualities they possess. This is to ensure that the resulting product is one that will easily meet the industry's safety standards.
Whether you'd prefer an open face or a full helmet, you'll find that there are models that cater more to the rider's comfort than others. The padding and lining used are made of excellent quality materials. Considering how these helmets must comply with specific safety regulations, the only choice really to keep up with production costs is to price them a little higher.
What's the best way to clean my helmet?
It can get tricky to clean your motorcycle helmet, especially if you have no idea how to properly do it. Start by getting the lining and the padding removed, if they were designed to be removable. These parts are often intended to be machine-washed so getting them all clean should be easy enough to do.
The shell is usually a bit harder to clean. Start by taking the visor off. Set it aside. Using a mixture of warm water and soap, clean the shell gently. Make sure not to apply force. Don't scrub it too vigorously as well. If there are parts with caked in grime, a microfiber cloth that has been soaked in your cleaning solution can be used until such time as the dirt gets easier to remove. Repeat the same process with the visor, remember to use only gentle moves, otherwise, the paint might get scraped. Cotton swabs can also be used to get the vents cleaned. A moist cloth should be used to get everything wiped properly. Afterward, use a dry cloth to complete the cleaning process.
What if I drop my helmet?
You shouldn't worry too much if you accidentally drop your helmet. They are, after all, designed to withstand considerable force and immense impact as well as absorb shock and even withstand serious damage as a result of crashes and accidents. They should be durable enough not to bear any cracks or breaks when dropped. There shouldn't be any need for you to get them replaced just because you dropped them. In most cases, the only time you should worry about getting it replaced is when you have been involved in an accident or in those cases where the helmet may have suffered some considerable damage.
It should be easy enough to tell when a helmet has been compromised. If you can feel the outer shell and the foam, then that's usually enough sign that you need to get a new one. However, just accidentally dropping it on the ground shouldn't be reason enough to rush to the stores to get a new one. Sure, you might get scrapes on the exterior or the paint but helmets are generally designed to survive drops and still come out fine.
There are exceptions to this though. For instance, if you dropped the helmet from a rather substantial height and it got dropped on some hard surface, there might be some structural damage on the unit— in which case, a replacement may be warranted. However, if you only dropped it by accident from your hand, replacement isn't really necessary.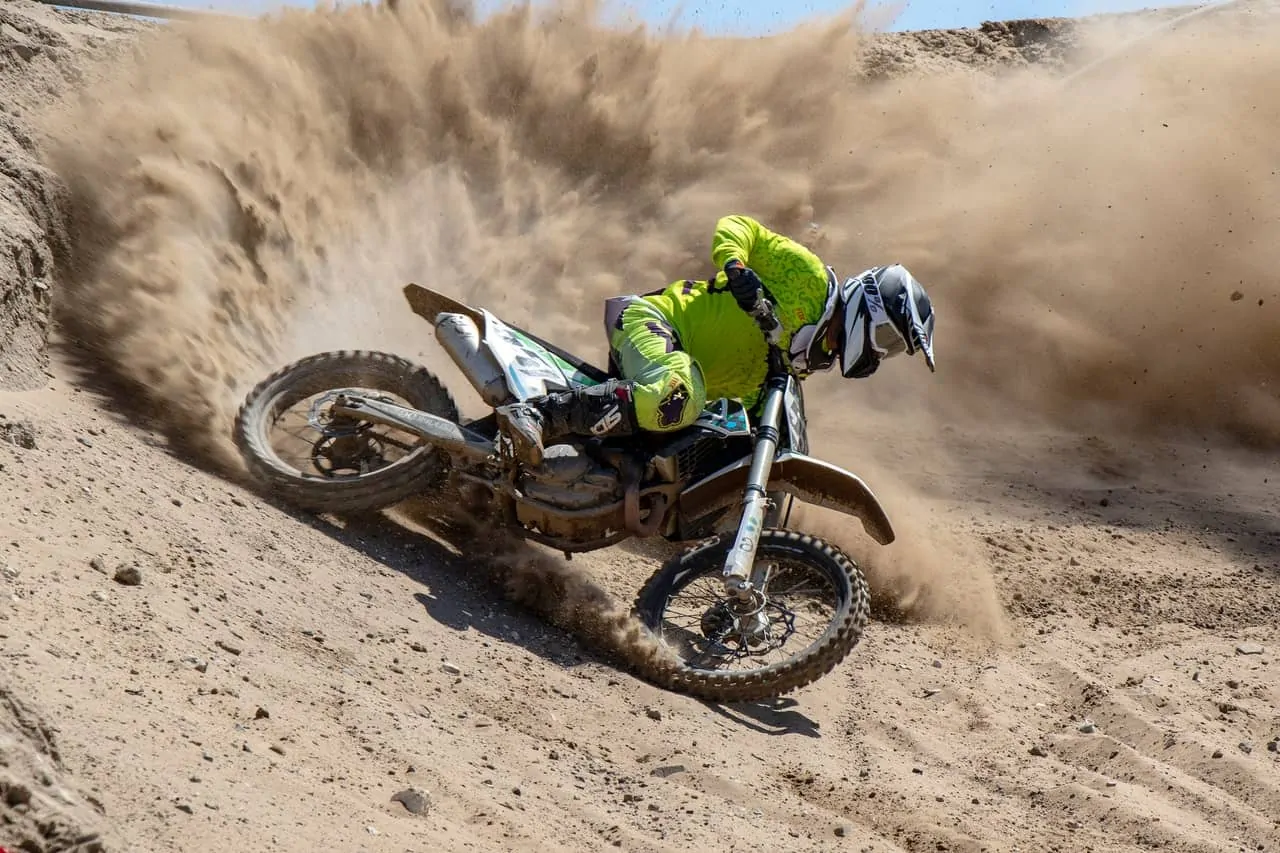 What's the lifespan of a motorcycle helmet?
A crucial point to consider when shopping for a motorcycle helmet is the guaranteed lifespan of a specific model. In most cases, helmets are given a 5-year guaranteed usability, unless they figure in an accident.
Materials that were used in the making of these helmets including resins, glue and others may start to lose some of their properties over time. To ensure your safety at all times when you're on the road, it is never advised to keep using a helmet that has already been past its prime. If it has been five years since you have purchased your current helmet, it is high time you start shopping for a new one.
It does help to keep your bike helmet maintained and cleaned on the regular to ensure that it will reach its maximum lifespan. Note though that lifespan isn't synonymous to warranty as most manufacturers will offer a warranty that is way below the helmet's guaranteed lifespan.
Are some helmets safer than others?
If you're looking for the safest helmet possible, a full face one is the best choice. It is designed to offer neck and face coverage and it features a chin bar that offers a level of protection that isn't present in other helmet types.
There are also modular helmets that are known for their versatility. Quite similar to full-face types, they may not be as safe due to their hinge design which allows for the visor to be flipped open. This particular element in the design causes it to be a bit heavier, which compromises its comfort level in the process.
Perhaps the most popular type of all is the open-face helmet. Unfortunately, they aren't as safe. They lack chin bars and they'll also leave the wearer's face totally exposed. Sure, they are ideal if you love feeling the wind against your face but they provide very little protection against dust and debris.