Battery replacements are inevitable since they have expiration dates and their performance can regress. If you need to replace the battery of your Harley-Davidson, it helps to review the best prospects in the market.
The best batteries for Harley-Davidson models are:
ThrottleX HDX30L (Harley Davidson Replacement Motorcycle Battery)
Yuasa YUAM732HL Battery
Deka Sports Power ETX—30L
Chrome Battery YTX7A-BS Motorcycle Battery
Pirate Battery YTX20L-BS For Harley Davidson
These replacement batteries can be used to power up old Harley models whose original batteries are no longer in production.
ThrottleX HDX30L
(Harley Davidson Replacement Motorcycle Battery)
This battery is made in the United States and remains to be one of the best Harley battery replacements in the market. This battery is ideal for the Road Glide (1998-2016), Road King (1997-2016), Ultra Classic (1997-2016), Electra Glide (1997-2016), and Street Glide (2006-2016) models.
The HDX30L is an absorbed glass mat (AGM) battery which is a very convenient design. It has fiberglass mats between the battery plates with absorbed electrolytes. That means the battery is spill-free and requires little to no maintenance. It has a CCA rating of 400.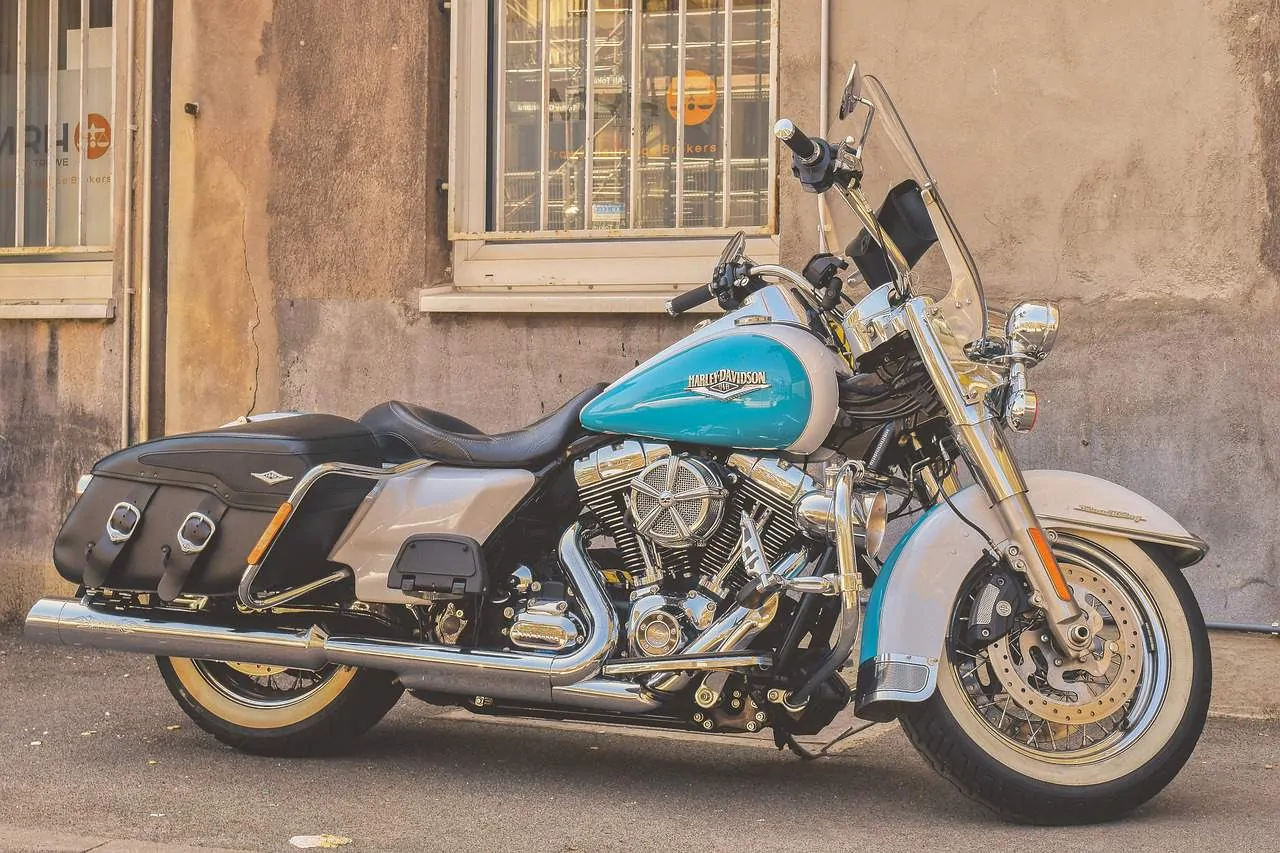 Another great feature is its heat regulated. It has a special patented heat-sealed cover to regulate the amount of heat generated to prevent the engine from overheating. The design also makes it fireproof.
The battery comes with an 18-month replacement warranty for free in case of factory defects. There is also a 30-day money back guarantee. The only downside is that you can't recharge the battery once it is already dead. It is also a bit expensive and can fall short during cold weather.
Yuasa YUAM732HL Battery
This battery holds twelve volts and can hold up to 32 amp-hours. The CCA rating is 500 which means that it can perform well even in the coldest temperatures. This battery works well with the bigger Harley models like the Road King or the Ultra Classic.
Like the Powder7, this has AGM technology that is leak-proof. It is designed to be maintenance-free. You no longer need to top up the acid or water like other wet cell batteries. That's because of its advanced lead-calcium technology that retains its specific gravity three times more efficiently than most batteries.
The only downside to this is its less-than-durable battery casing that can get damaged at the slightest mishandling. The battery terminals are also quite fragile and susceptible to corrosion. The expensive cost may also be a deterrent for some.
Deka Sports Power ETX—30L
Deka Sports has always been known to produce powerful motorcycle batteries. This comes in a hardened AGM casing that makes it leak-proof and maintenance-free. The casing is also weatherproof so as to withstand even the harshest weather conditions.
This battery has molded connection terminals, both at the top and on the sides. The different terminals provide versatility. It is easy to mount the battery at any angle. Everything you need for the battery installation is already included in the package, from brass spacers to bolts.
Chrome Battery YTX7A-BS Motorcycle Battery
Get this battery model if you have one of the speedier models of Harley-Davidson. The superior charge can handle high motorcycle horsepower. This battery is also an AGM type which is convenient, leak-proof, and safe.
One of its main features is the presence of a digital display that shows you the battery voltage and the alternator voltage reading. This is convenient because you no longer need a voltmeter to check on your battery. It also allows you to keep a close eye for maintenance and you can easily spot any battery abnormality so that you can remedy it right away.
Another great feature is the patented Touch Bridge Welding which is designed to make the whole battery more shock-absorbent. It can withstand the inevitable vibrations of a high-powered Harley. This type of welding will minimize the damage to the battery typically cause by vibrations. It also ensures that the cables stay attached to the terminals, no matter what.
The Chrome battery also has an impressive lifespan. You can recharge it multiple times to reuse it. However, this is not advisable for scooter models from Harley Davidson.
Pirate Battery YTX20L-BS For Harley Davidson
This battery has AGM separators between the cell plates for better electrolyte retention and heat mitigation. It is also fully sealed to trap in any acids and to prevent leakages.
It is designed for high-performance Harley Davidson models. The unit comes pre-charged so you can simply plug it and use it right away. That is convenient because one of the downsides of this model is its slow charging rate.
The battery comes in a polypropylene case that protects it from getting damaged. The case maker the batterymore resistant to gas and oils. The casing makes the battery perform well even in colder climates.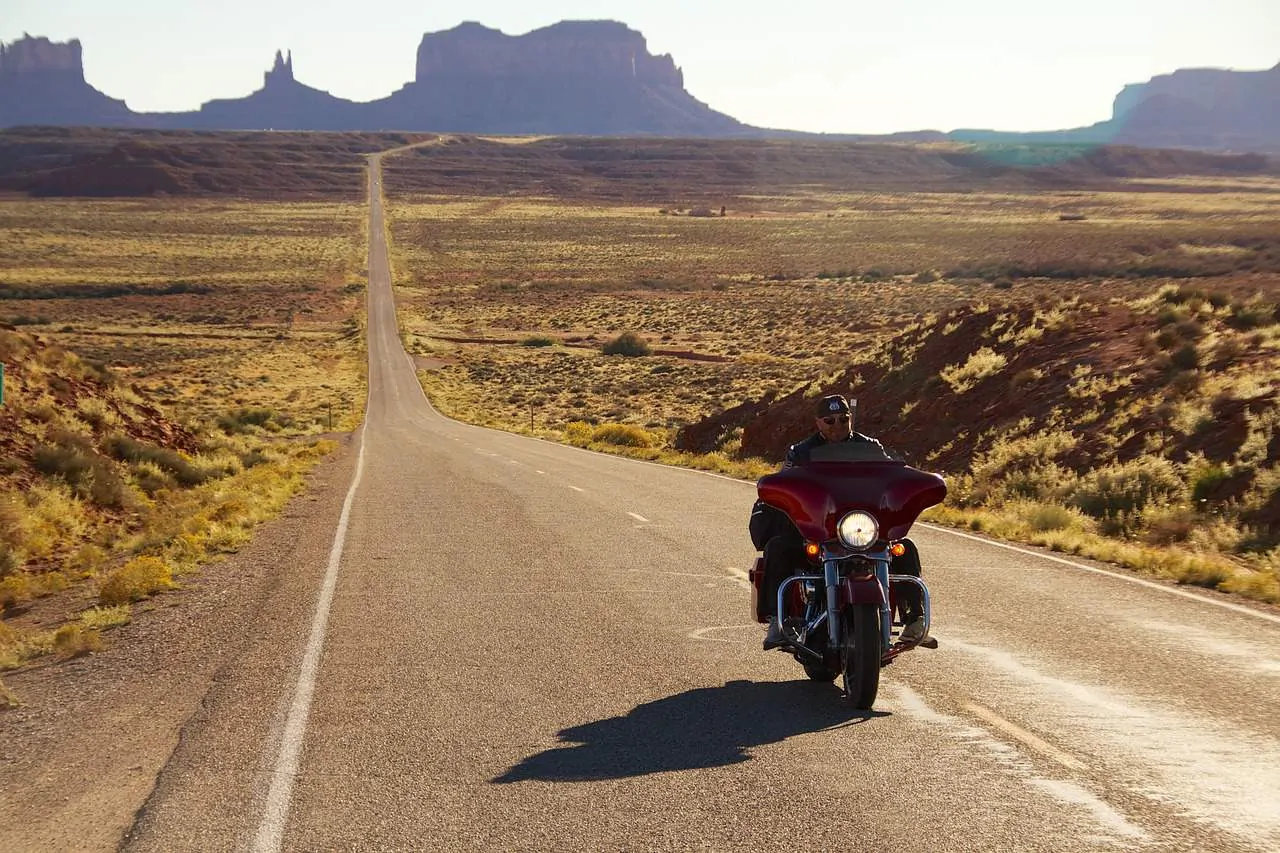 The only downsides are the outdated terminals that may make it incompatible with other Harley models.
Summary
The chart below lists the pros and cons for each battery model. Refer to it to make the best decision for your Harley model.
Battery Model
Pros
Cons
HDX30L ThrottleX Harley Davidson Replacement Motorcycle Battery

AGM Battery
Compatible with older Harley models

Expensive
Can't be recharged
May perform poorly in cold weather

Yuasa YUAM732HL Battery

Easy maintenance
Good performance in cold weather

· Expensive

· Case is not very durable

· Battery terminals are susceptible to corrosion

Deka Sports Power ETX—30L

Good performance in harsh weather conditions
Requires little to no maintenance
Top and side terminals make it easy to install

Reported cases of poor customer support

Chrome Battery YTX7A-BS Motorcycle Battery

Good for bigger Harley models
Digital display makes battery maintenance convenient
Good resistance to vibrations

May be incompatible with most scooter models
Reported poor after sales customer service

Pirate Battery YTX20L-BS For Harley Davidson

Pre-charged unit for immediate use
Good for bigger Harley models
Maintenance-free
Unique polypropylene case keeps the battery safe and improves performance in cold weather

The outdated terminals may be incompatible with some Harley models