Harley-Davidson motorcycles tend to be pricey, but you can always go for secondhand ones to fulfill your dream of owning a Harley. You can purchase one privately or through certified dealerships.
Some tips for buying a used Harley-Davidson motorcycle include checking your budget, evaluating your options, checking the history of the selected motorcycle, performing a general inspection, checking the mileage, checking the engine number, and VIN, checking the proximity, and learning other details like recall or auction history.
There is nothing wrong with buying a used Harley-Davidson. The biggest issue is making sure that you do not get ripped off and you will still get a good deal from something secondhand.
Check Your Budget
Harley-Davidson models may still cost a fortune, even when bought secondhand. You should determine your set budget for a motorcycle and then work your way from there. It is pointless to go for a gorgeous Harley if it will drain your life savings.
You need some wiggle room to account for aftermarket accessories, aesthetic repairs, insurance, and more. You need to remember to prioritize your needs over your wants. You can save a lot of money if you opt for trade-ins. Simply bring your old motorcycle in, get it appraised, and then swap it for a Harley model of your choosing. You may need to pay extra for this.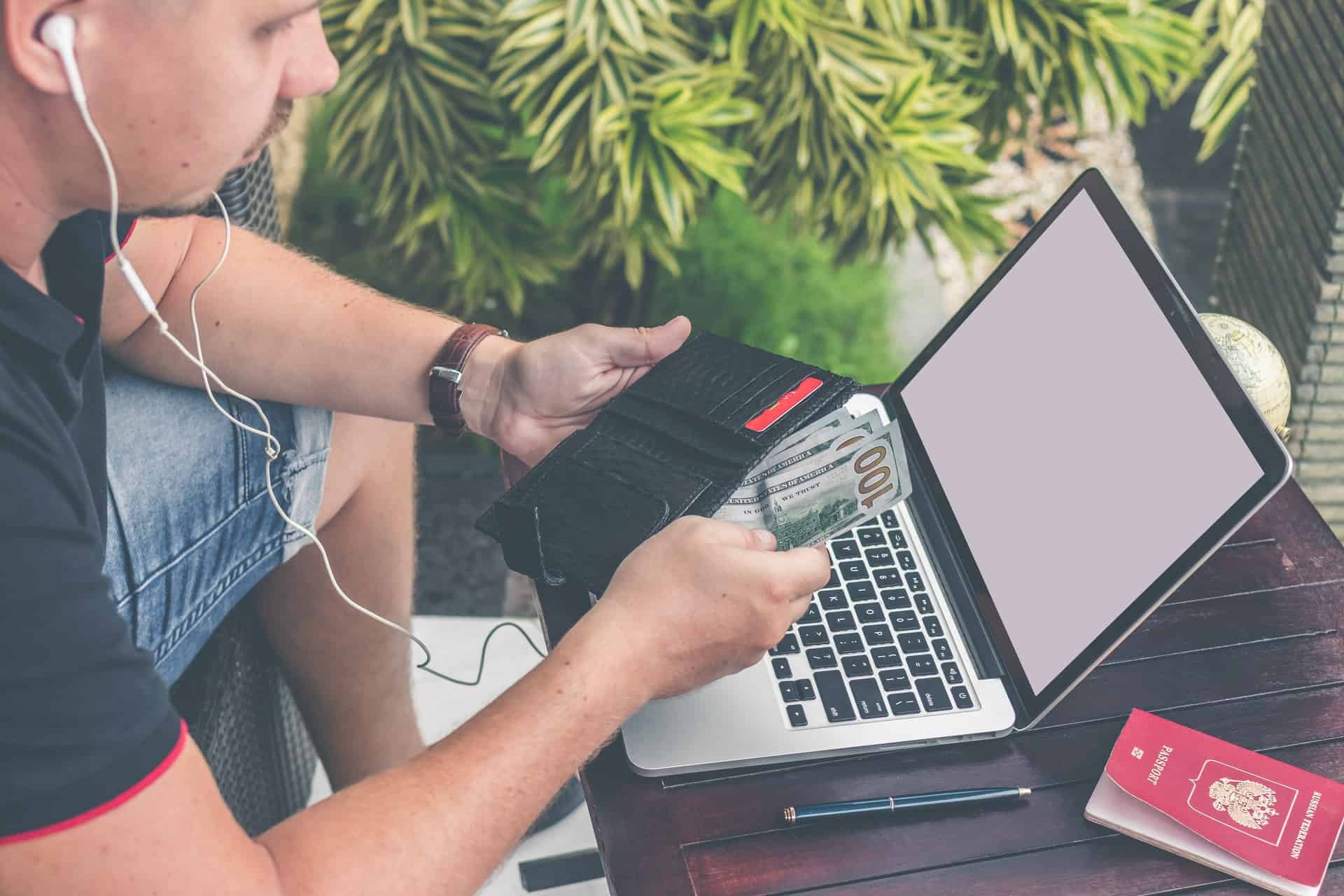 Evaluate Your Options
Harleys are known for their bulky, vintage frames and powerful engines that weigh a ton. There are modern models released in lighter frames so that they're easier to drive. You need to assess which models suit you best. It is a vintage one from the 60s or a touring motorcycle?
The key to finding the best model for you is by performing a lot of research. You can do a handful of things, like:
Visiting Harley dealerships and learning about the different models
Test-drive different models during bike rallies hosted by Original Equipment Manufacturers. These include the Sturgis Motorcycle Rally, Americade, or Daytona Bike Week.
Pore over forums and online discussions on the different models.
Check The History Of The Motorcycle
Buying secondhand means you cannot enjoy a brand-new warranty. The best you can do is to get a private inspection so as to be acquainted with the history of the motorcycle. Some questions you can ask the owner include:
Why are you selling the motorcycle?
How long have you owned it? How frequently did you use it?
Is the title in your name? It is clean or salvaged?
Are there any issues with the motorcycle?
Ask for copies of maintenance records. Refusal to provide any is a red flag. History is crucial information so that you can make an informed choice and not end up buying a lemon.
If you want a foolproof transaction, you can go to certified Harley dealers for authentic models with complete transparency. You can even get a certification that it is pre-owned so that you can still get some warranty and a copy of the entire service history.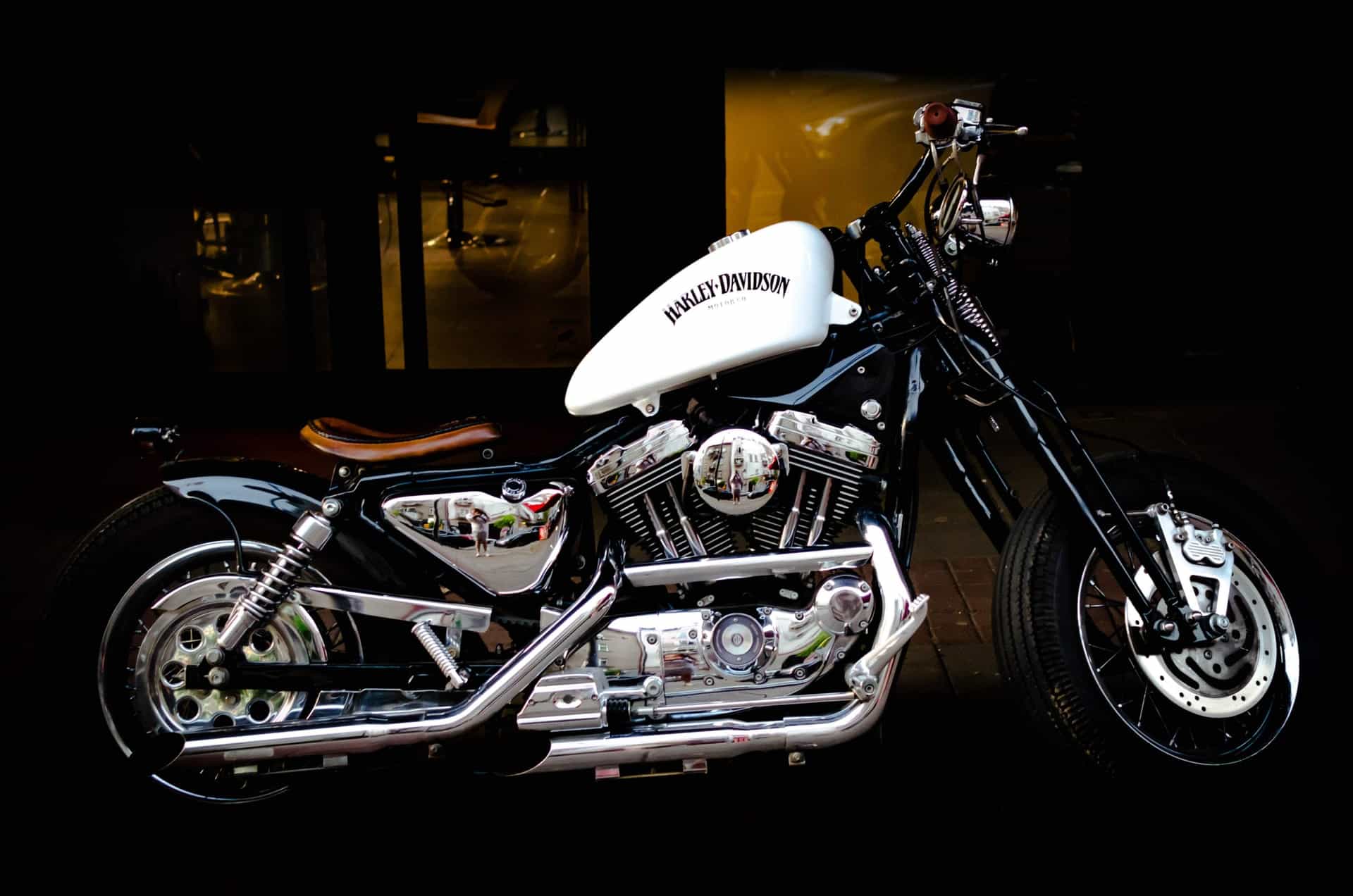 Perform A General Inspection
You can do a general ocular inspection of the motorcycle to assess its condition, both externally and internally. Look for signs of scratches, dents, mismatched paint jobs, scuff marks, and motorcycle parts that are uneven or misaligned. These are signs of physical trauma and may have been caused by an accident.
Check the engine system for leaks, corrosion, and mismatched fasteners. Look at the breaks and the tire and identify if they are worn out. The tires shouldn't reach the tread wear limits. They should be at the correct pressure and have no visible cracks.
For the internal inspection, simply turn the key in the ignition and then listen closely to the sound of the engine. It should whir quietly with no unfamiliar sounds. As the engine warms up, look at the exhaust of the motorcycle and watch out for white smoke. This is a major red flag.
Check the lights – the headlights, brake lights, turn signals, low beams, and high-beams. You should also check the speedometer display and the horn if they work seamlessly.
Use the clutch and assess how it feels. If it needs more effort than normal to use or if it has a delayed response means that there might be insidious problems you need to tend to. Lightly squeeze the brakes. They should feel firm and solid, not spongy.
If everything seems to be in working order and the motorcycle seems safe enough to ride, take it out for a spin. A test drive will help you catch any performance issue the motorcycle may have. You should also check the post-ride condition of the motorcycle.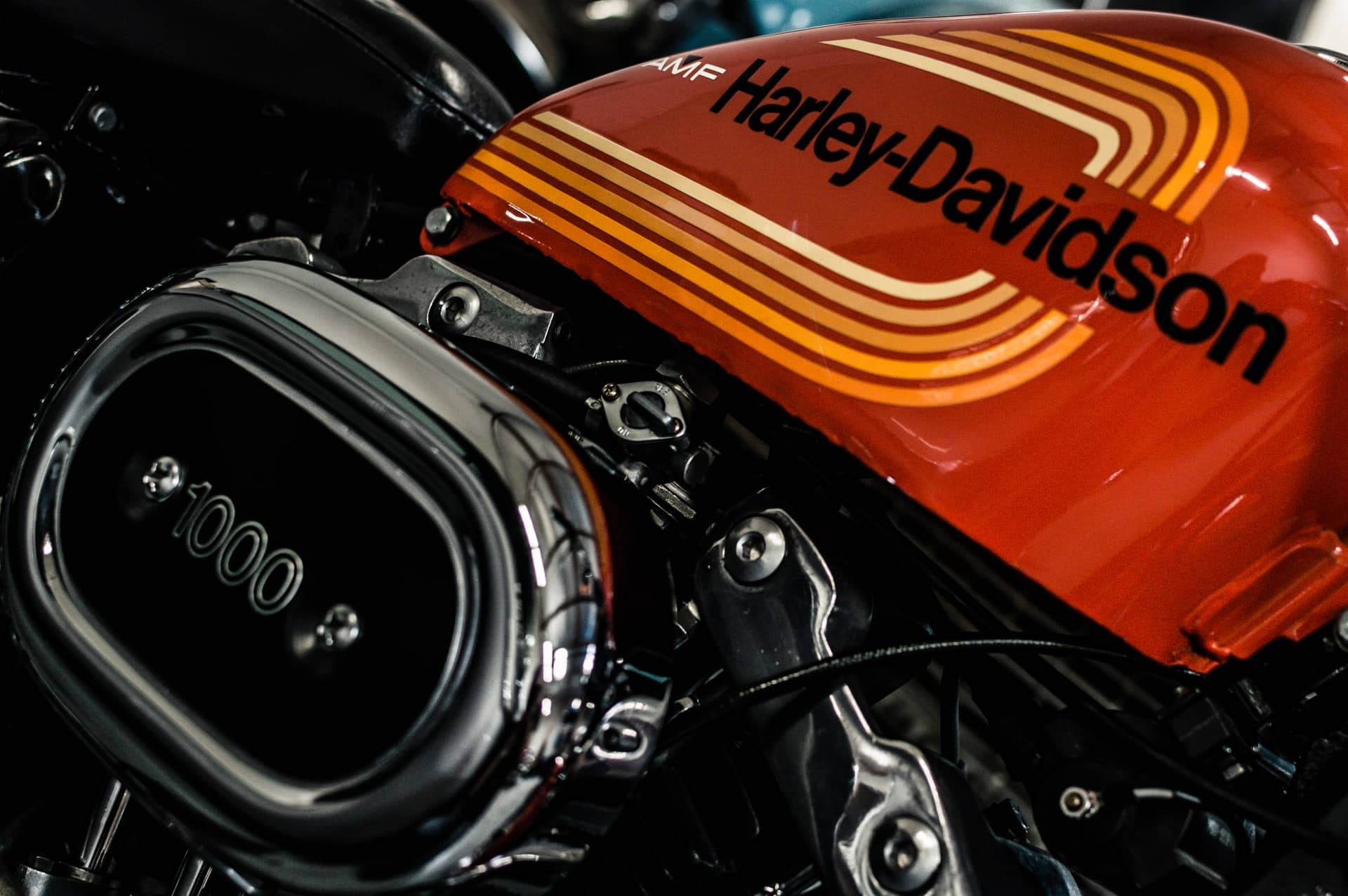 Check The Mileage
You should check the odometer of the motorcycle to check how many miles there is left. This could factor into your decision-making. They say there are "good" readings or "bad" readings on the odometer. There is no specific range as it varies from model to model. The best you can do is to check the reading and then compare it to how the motorcycle looks like. If the number doesn't line up with the condition, then you might want to keep looking.
Check The Engine Numbers And The VIN
VIN stands for a vehicle identification number. This, coupled with the engine number, is a unique series of digits that used to legally identify the motorcycle unit. You can spot the engine number on the engine while the VIN is located on the steering neck section of the Harley. Cross-reference the numbers against the numbers on the title.
You should also note that you should never buy a motorcycle without a title. The motorcycle could be stolen for all you know. Harleys have a high theft rate because of their high market value so this is a likely occurrence.
Check The Proximity
This is often overlooked but it is such an important factor to consider when buying a vehicle. It is better to buy a slightly more expensive model that is located nearby compared to a cheaper model that's a thousand miles away. The traveling can negatively affect the motorcycle by battering it further. You also do not have to pay extra for shipping if the motorcycle is already close enough to where you are located.
Other Details
Make sure to check for the model's recall history. A lot of motorcycles get recalled regularly for safety reasons. If the model of your choosing has a recall history, then it is better to look for another prospect.
Another thing to look at is the auction sales history of the motorcycle. This will give you an idea of how much is the depreciated value of the motorcycle. It also means something if the motorcycle has been repetitively auctioned. All of these should factor in the negotiations for the final offer for the motorcycle.