Prescription glasses, whether clear or tinted, should always be worn while riding a motorcycle. Your vision highly affects your safety and effectiveness as a motorcycle rider.
Here is how to wear glasses with a motorcycle helmet:
Get the correct pair of glasses
Get the correct lenses for your glasses
Purchase the correct motorcycle helmet (preferably with cutouts or groves)
Make sure both the glasses and the helmet perfectly fit your head
There are no laws disallowing eyewear while riding motorcycles because these are meant to protect your vision – something that's vital for motorcycle driving.
Get The Correct Pair Of Glasses
If you're a frequent motorcycle rider, then it might be time to consider getting frames that suit your motorcycle helmet. Not all pairs of glasses can fit your helmet. Some glasses have bulky frames that are difficult to get into the sides of the helmet. They can also cause headaches and fatigue on long trips.
It is advisable to get frames with thin and flexible arms so that they'll fit comfortably. Close-fitting glasses with curved arms are also advisable so that they'll fit inside the helmet. Some glasses come with foam gaskets that help keep out wind, dust, dirt, and other particles.
Sports glasses are perfect examples because they have silicone tips that make their grip and hold better.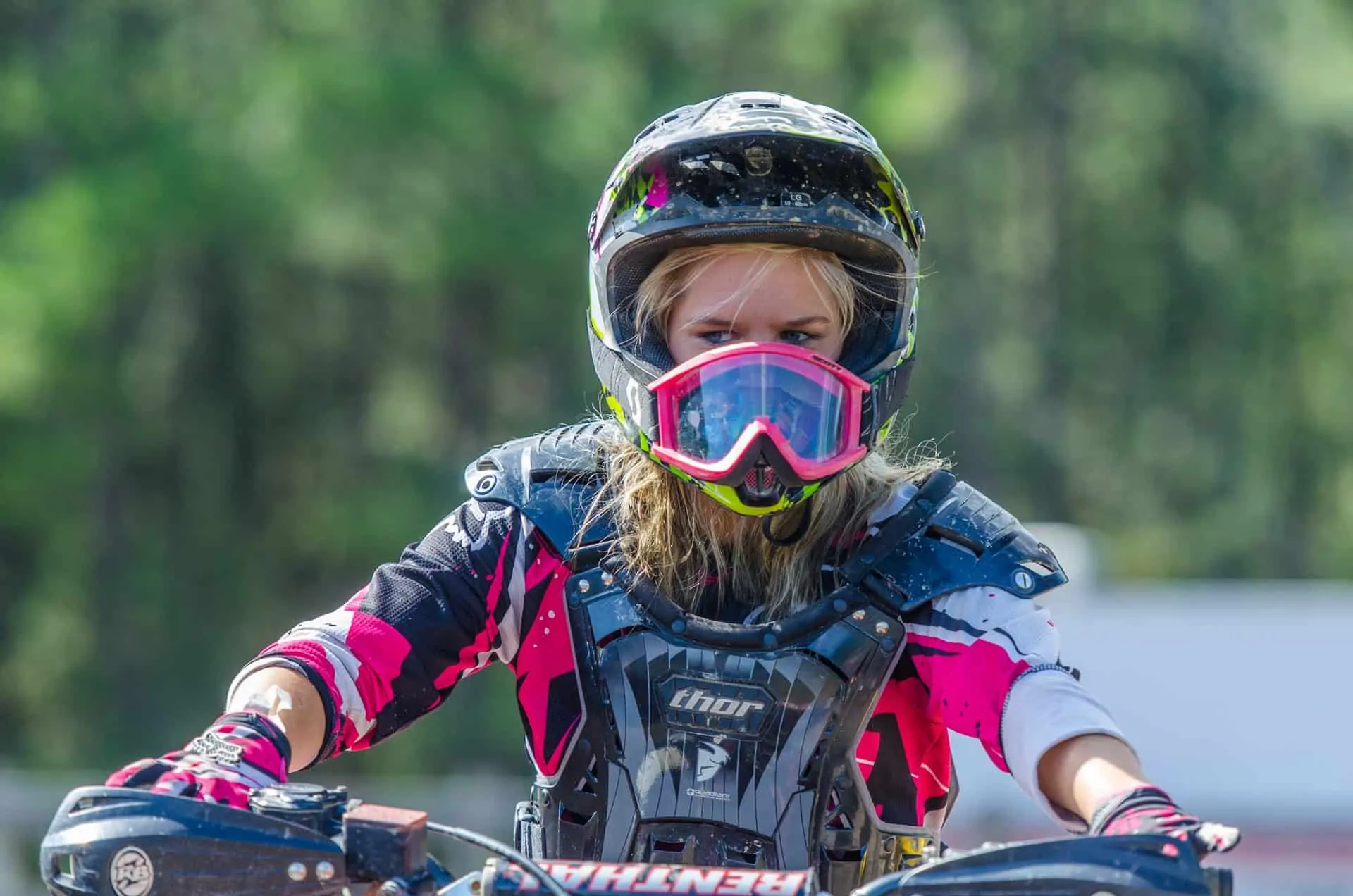 Correct Lenses
Some riders wear sunglasses to keep the sunrays out of their eyes. Others need clear lenses with prescription in order to correct their vision. Did you know that you can get a pair of shades with prescription? You can get a hybrid pair that serves to protect your eyes from the harsh rays as well as to help with your vision.
Make sure to coordinate your glasses with your helmet visor. It wouldn't make sense to wear polarized glasses underneath a tinted visor. This will make it challenging to see through the layers and even pose as a driving hazard. Get a clear visor if you have tinted glasses, and vice versa.
Correct Helmet
Not all helmets are created to accommodate eyewear. It is recommended to go to a physical store and try on a few options while wearing glasses.
Go for helmets with cutouts or groves in the temple areas. These are designed to let glasses fit perfectly. These will prevent the glasses from constantly hitting your head which causes pain, especially on your temples and at the back of your ears.
It's difficult to wear eyewear with full-face helmets. You can wear glasses with open-faced, flip-up, or modular helmet types.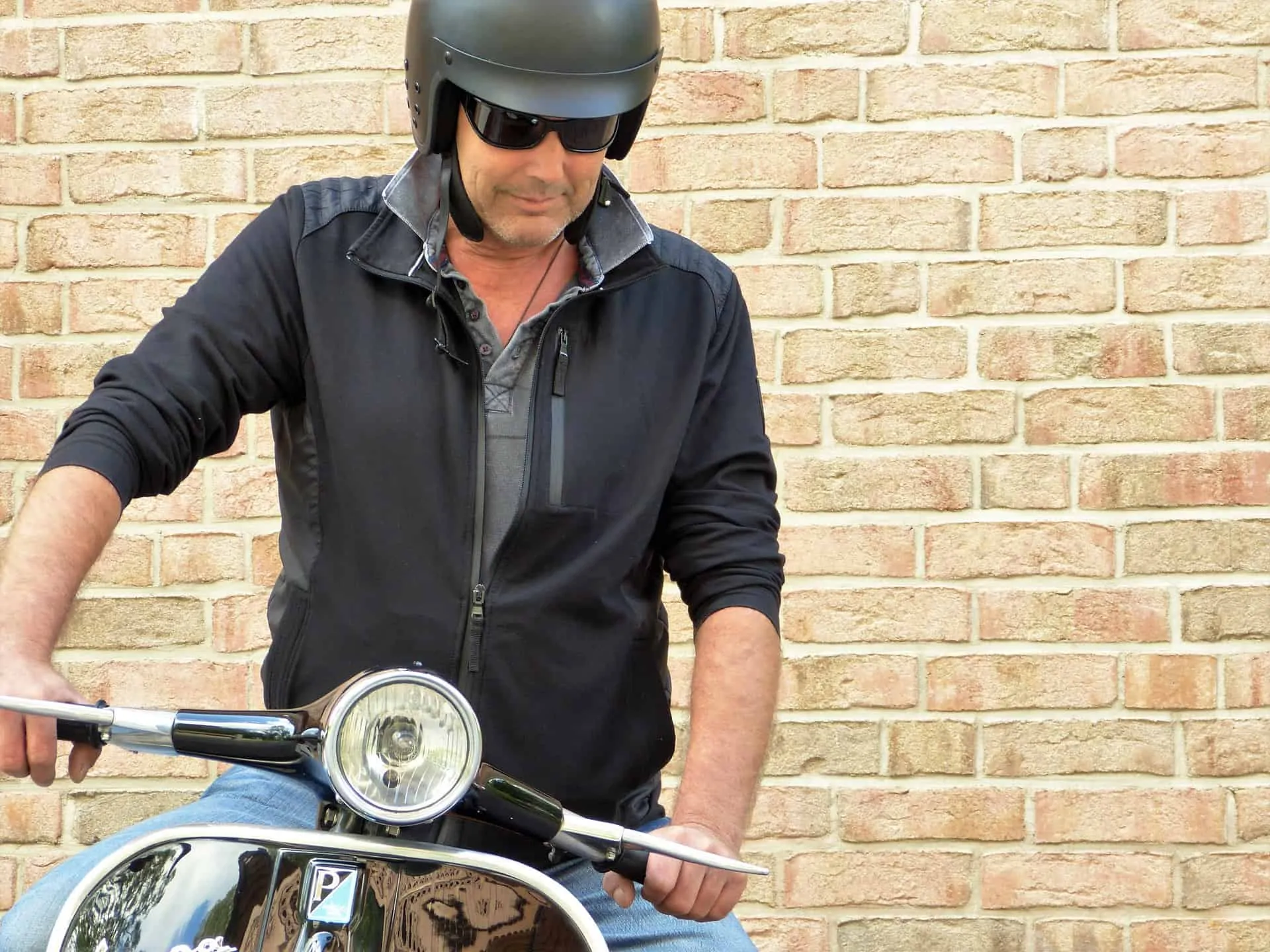 You should wear your glasses first before you put on the helmet. Here are some examples of helmets you can purchase:
HJC Sold Men's CL-MAX 3 Modular Street Motorcycle Helmet
Check Price
This is known for its sleek construction and accommodating feature. This is one of the few full-face helmets that work well with glasses. It has grooves for glasses so that you can insert the arms conveniently.
Most glasses wearers face issues about fogged up lenses. That won't be a problem with this helmet because of the proper ventilation.
Another striking feature is how lightweight this helmet it. It sports a polycarbonate construction that is very durable but lightweight.
Vega Helmets Warrior Motorcycle Half Helmet
Check Price
Half helmets are recommended for four-eyed riders because the helmet shell rests along the temples and above the ears. There's plenty of space for the glasses arms to rest comfortably on your ears without pressing into your skull.
This half helmet is unique because it comes with a drop-down sun shield for extra eye protection. The entire helmet looks sleek and stylish.
Duke Helmets DK-120 Full Face Motorcycle Helmets
Check Price
Full face helmets are the best for protection but very few models are forgiving on glasses wearers. This is an exception because it has enough space for a pair of glasses. It fits snugly to protect your skull in case of impact, but not too snugly that the arms of your glasses will press down on your skull and cause pain.
The lining is durable and flexible enough to insert your glasses. It makes the glasses blend seamlessly with the rest of the helmet.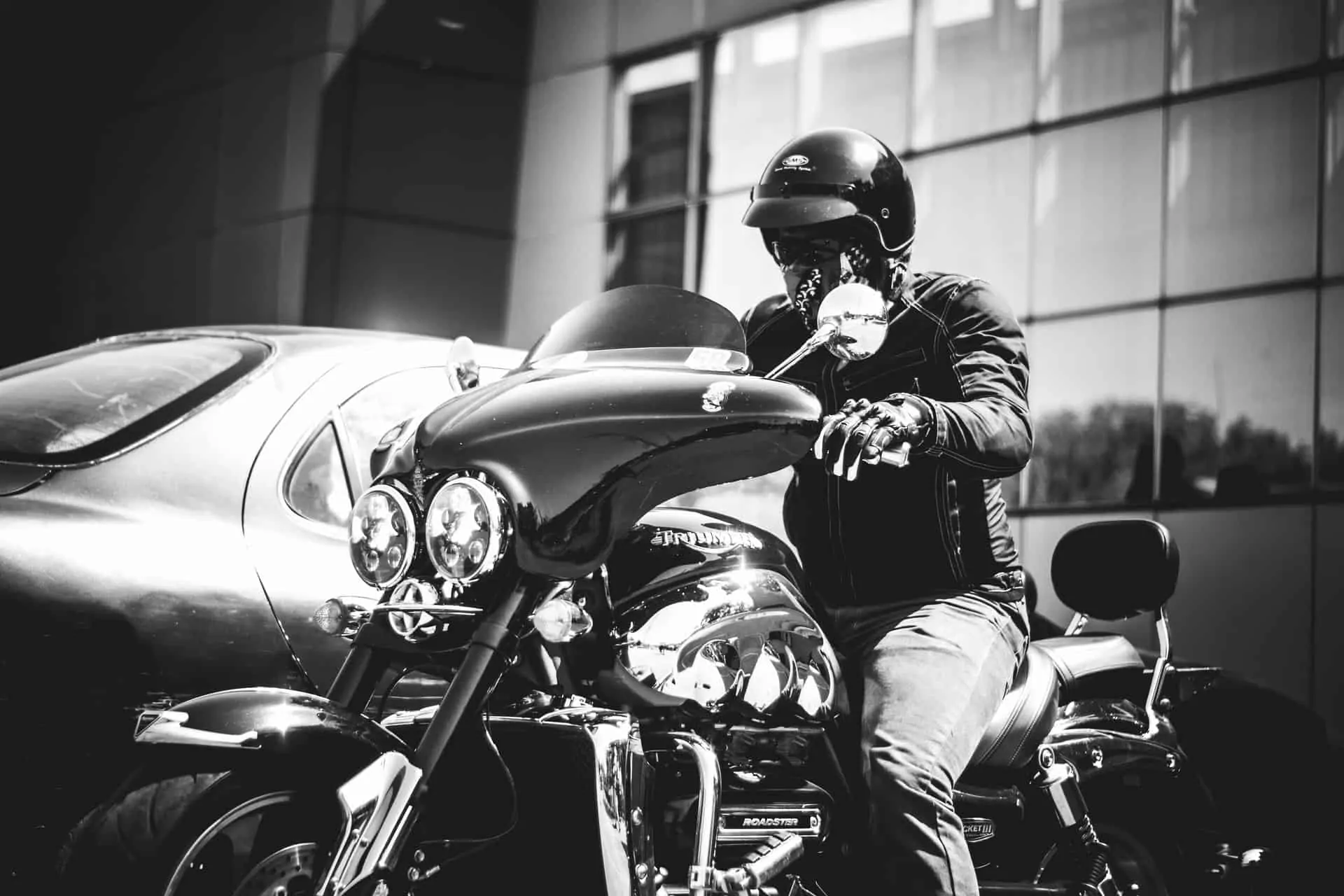 Perfect Fit
Both the glasses and the motorcycle should fit your head well. The glasses should stay put and not slide down your nose while riding. Similarly, the helmet should snugly hug your skull as well as the arms of the glasses. Any ill-fitting gear can distract you from driving safely.
Price Range
Good quality motorcycle helmets with eyeglasses cutouts and groves cost around 350-400 dollars. Your glasses depend on the type, prescription, and brand. You can get a good pair for at least fifty dollars.
Final Tips
Always wear the glasses first before the helmet. Doing so keeps the glasses perfectly in place and makes it less likely for the glasses to fall off. Don't wear the prescription glasses over the helmet straps. This unnecessarily stretches the glass arms, makes it more likely to fall off and get damaged.