Having eyesight issues can make various outdoor activities like football, swimming and motorcycling a pain. This is even more so if you're not too keen on putting contact lenses on. Then, there are prescription glasses you can wear. They can be quite expensive though, so you wouldn't really want to have them on when you are out there, enjoying some off-road riding. The possibility of the lenses or the frames getting damaged is just too expensive for you to even risk.
OTG Goggles
Fortunately, a number of companies these days offer OTG or over the glasses goggles. These are motorcycle goggles over glasses that are ideally worn over glasses. They can fit over spectacles so it becomes easier for the wearer to enjoy a variety of activities outdoors without the need to take their eyeglasses off.
Ideally, these goggles should easily fit over any prescription eyewear. Unfortunately, reality reveals that OTG goggles have to be made wider and bigger if they are to allow glasses to be worn underneath. These goggles must be designed in a manner where crucial elements such as vision, comfort and safety are not going to be impaired the moment they are put on.
There are a variety of OTG goggles that you can find out there. It doesn't matter if you're looking for goggles for street or off-road riding. This is a gear that you can benefit a lot from. Below, we list down some upsides of having motorcycle goggles that can easily be worn over spectacles.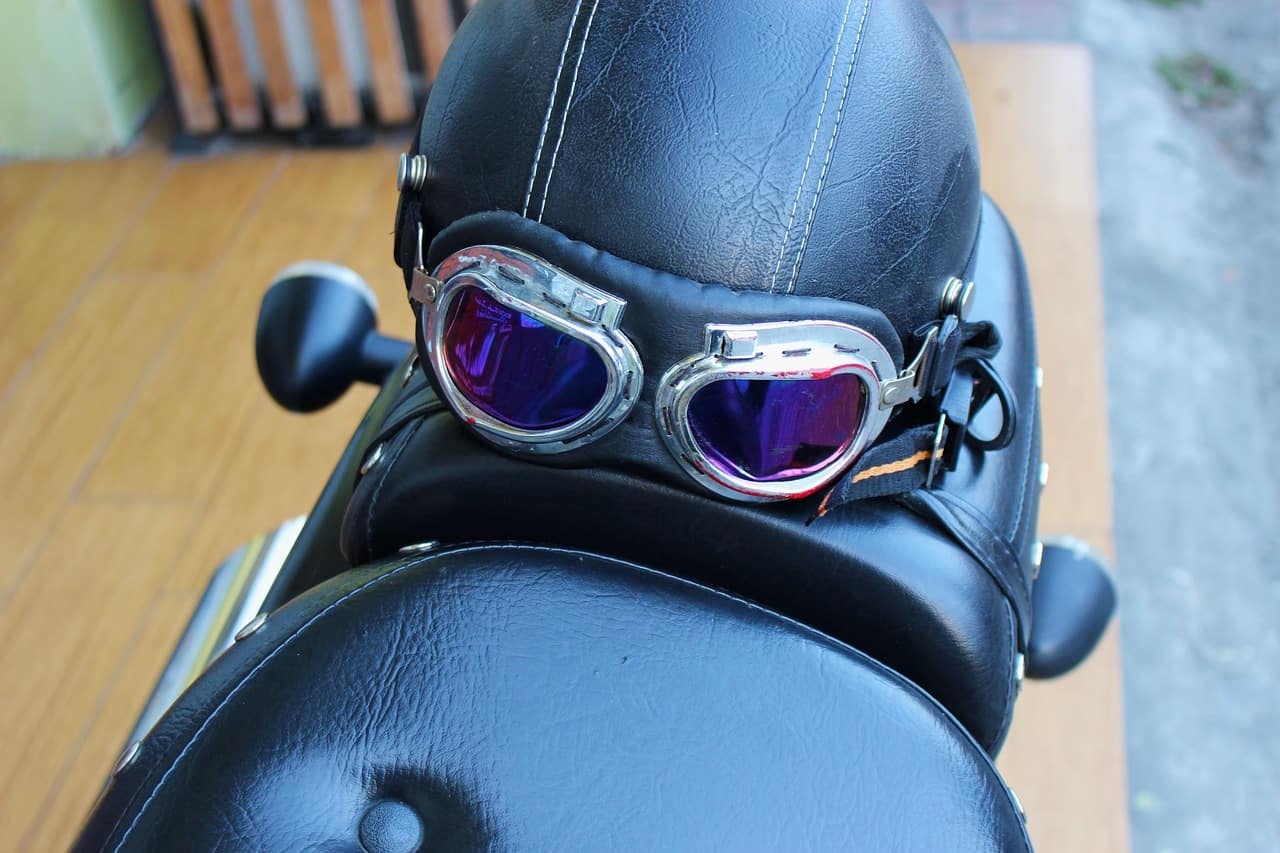 Indents for Spectacles
OTG goggles have indents that are designed to accommodate glasses. Their frames are also designed to have enough flexibility so a variety of eyewear can be accommodated without damaging them in the process. This also ensures that your spectacles are in no danger of sliding underneath the goggles should you encounter bumps ahead or if you need to take some sharp turns.
The interior foams also have cut-outs designed to easily accommodate the arm glasses so they will easily fit into these motorcycle goggles over glasses. This is ideal for stabilizing the spectacles for those instances when you ride rough. This is a crucial feature that ensures your eyewear isn't going to easily shatter in the event of a collision.
Wider View
Goggles that can be worn over glasses are designed with wider lenses. This allows the wearer to have a better vision, both downwards and peripherally to ensure safe riding. Most of the goggles you'll find in the market today should be able to fit most prescription glasses that are standard-sized.
It wouldn't really work as effectively if the goggles are going to be sized the same as the prescription glasses you wear. This will largely affect your view which in turn, can make riding quite dangerous since you'll only get a limited view of the road ahead. This is especially true when night driving or driving when light is low. Riding requires the rider to have a wide field of view. This is why top-quality OTG goggles must offer this.
Padding
OTG glasses have inner padding to ensure extra comfort to the wearer. This also ensures protection against wind and dust and other elements that might possibly irritate your eyes while you're on your bike. This padding is quite useful for relieving pressure along the temples, especially when you have to wear them for long hours.
Transitional Lenses
Premium-quality goggles will usually have lenses that are dark or clear, based on the available lighting. This is why they are ideal for riding both at night and during the day since they prevent glare and sunlight from affecting your capacity to clearly see the road ahead. Without this feature, you're going to need to put on a pair of sunglasses over the spectacles you're wearing under the goggles— not very ideal if you think about it.
Multi-Purpose
While motorcycle goggles over glasses are highly crucial gear that every motorcycle needs to have, they can be useful for a variety of other activities too. For instance, they may be equally useful for bicycle riding, swimming or even when performing extreme sport or such activities where it would prove challenging to safely wear prescription glasses.
They are practically useful in a variety of scenarios. Despite the hefty original costs, you will be saving a considerable amount of money in the process, especially since the presence of a pair of OTG goggles will prevent you from having to buy new prescription glasses every so often as it will help protect it and keep it safe no matter what extreme adventure activity you will decide to take on.
Can Be Put on Without the Glasses
OTG goggles are designed to fit the wearer efficiently so that if they do decide not to wear glasses underneath and wear contacts instead, they will still work right. All you need to do is adjust the straps in the head accordingly so they are securely fitted. They can be worn even without any prescription glasses underneath as well, especially during those especially bright days. They can also still be used if and when you do decide to get another pair.
Offers the Same Features as Any Regular Pair of Goggles
When it comes to important features, OTG goggles do not fall short from what regular goggles for motorcycles offer. These devices come with anti-fogging elements, contoured fit and UV lenses to ensure that they will remain comfortable when you're riding. These goggles are also lightweight and a breeze to wear.
Since they are designed to seal well, you won't have to worry about dust, dirt and other particles getting inside and irritating your eyes. Many of the pairs out in the market come with lenses which can be conveniently swapped for lenses that are smoked, clear or tinted depending on which you prefer to wear.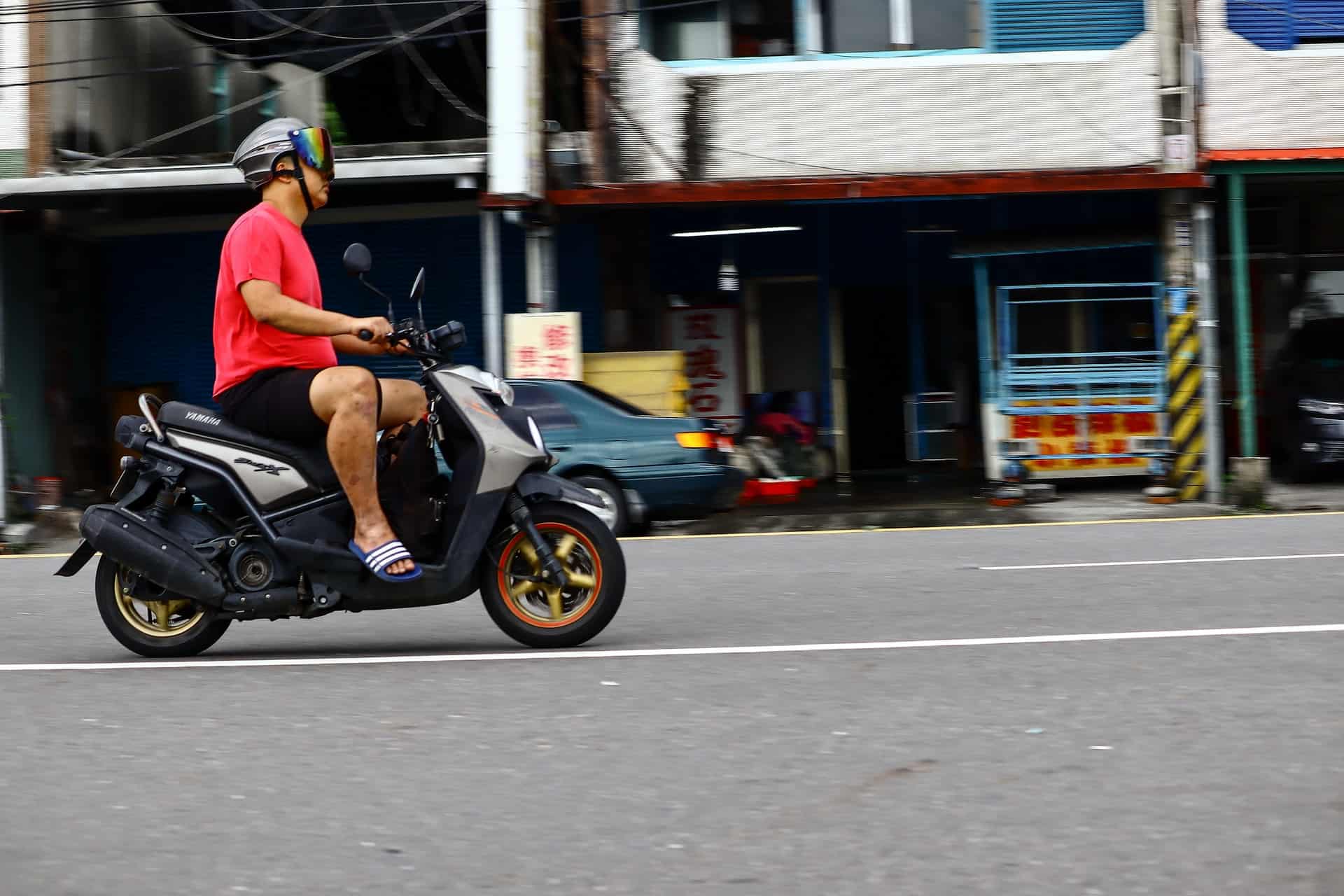 Tips for Choosing the Right Motorcycle Goggles Over Glasses
Measurements
Taking the time to accurately measure your face is crucial if you want to end up with motorcycle goggles over glasses that are the appropriate size. This is especially true since they are available in a variety of sizing options. While a number of these pairs may be designed as a one-size-fits-all item, you still want to look for a pair that's sized right and compatible for your face shape so you get a comfortable and snug fit.
Start with measuring your face width, by determining the distance from temple to temple. When measuring depth, start along the middle part of your cheekbone and just above your eyebrow. Make sure to take note of the measurements of your face when you have prescription glasses on so you can find goggles that are designed to have the appropriate width to effectively accommodate the pair of glasses you will be wearing underneath.
Fitting the Goggles
You need the goggles to properly fit, especially if you intend to use them for those long-distance rides. There are several ways that you can check how good the fit is. Goggles with the right fit shouldn't be pinching your nose along the bridge. While they come with adjustable straps, see to it that there will be proper room between your nose and the glasses to ensure appropriate ventilation.
The straps shouldn't feel like they're cutting into the skin around your head. Also, no greater than a single finger should be able to fit right under the straps the moment you put the goggles on.
If you feel pressure under the eye sockets, find a pair with larger frames for a much better fit. You may also minimize the pressure from the goggles by adjusting the straps and loosening it a bit. If you have a pair that seems to constantly slip off of your nose, try tightening the straps. If that doesn't work, then you will be better off getting a smaller pair.
Helmet Compatibility
Unless you're wearing half-face helmets, you need your OTG goggles to be a comfortable fit underneath your helmet. When your goggles have oversized frames, the helmet will end up pressing not only the glasses but the goggles itself onto your nose. This can be quite uncomfortable. If you have frames that are way too small, there will be a considerable gap between the helmet and the goggles and this could lead to shifting as well as complications in your visibility.
Measuring the interior of the previous helmets helps too to have an idea if the goggles will fit properly. Fortunately, many of the helmets that are out there today are designed with this factor taken into account. Most manufacturers tend to offer a large enough eye-port that will be able to accommodate the goggles while still giving the rider the necessary wide field of vision.
Caring Tips
Properly caring for your motorcycle goggles over glasses is essential if you want it to last long and you want to maintain its top shape as far as clear and clean lenses go. Avoid placing your goggles with the lens at the bottom as this can damage the coating, this might even remove the protective UV layer. Use microfiber cloth or other soft fabrics when cleaning the lenses.
Also, avoid drying the goggles using intense heat sources or when wiping moisture and fog away. When not in use, place the goggles in a storage container that is lined with microfiber to keep it properly protected.
Best Motorcycle Goggles That Fit Over Glasses
Oakley L-Frame Graphic Mx Goggles
Oakley has built a name for being a brand that has since focused its efforts on the production of different kinds of eyewear. This offering from Oakley is designed to conveniently fit over any prescription eyewear. It also offers other special features including anti-scratch and anti-fog lenses that are also impact-resistant. The foam fleece in the interior has three layers, designed to keep moisture at bay as well as keep sweat from building up when motorcycling.
This is a wonderful feature that prevents the wearer from having to constantly wipe his eyes under the glasses or the goggles when out for a ride. Oakley goggles are also notable for providing added protection to the wearer. They have been tested for their resistance to impact, especially in high-velocity environments. To ensure the perfect fit, 3D CAM/CAD engineering technology has been tapped. Thanks to lenses that are coated with Iridium, these goggles allow the eyes to effectively adjust to any changes in the lighting.
PROS
Tested for resistance to impact
Triple-layer padding made of foam fleece
No-slip straps
Offers a good field view
CONS
Available only in clear lens
100% Accuri OTG Goggles
This is one pair that easily exceeds the requirements in terms of providing the wearer with a good field view. The frames are designed with a raised section that offers a remarkable peripheral view of the landscape that not many other goggles out there offer.
Its curved look ensures for a snug fit, especially when worn over prescription glasses. A strap tightly secures the goggles around your head. The triple layer foam lining the interior is an efficient moisture-wicking element. Riding comfort is ensured by lenses with anti-fog properties.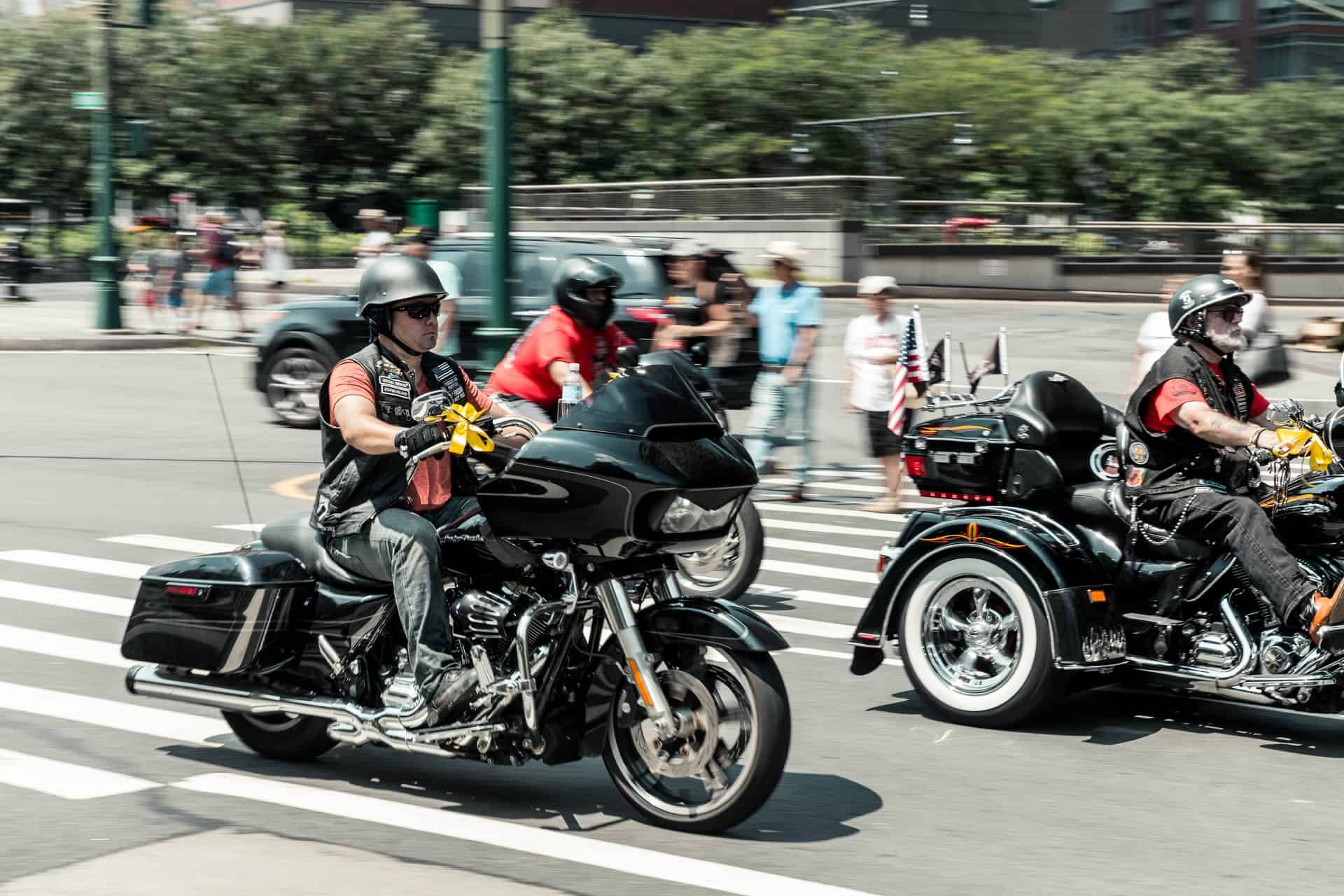 PROS
45mm wide strap coated in silicone
Interior foam is effective at wicking moisture
Lenses are scratch-resistant
Curved design for a snug fit
CONS
Scott Sports Split OTG Goggles
This is an impressive pair of goggles that off-road enthusiasts will love. It is effectively designed to keep sand and dust and other elements away from your eyes for maximum comfort when riding outdoors. Scott has designed the pair featuring a vent that catches dust so your glasses and your eyes are protected even when you have to traverse the dustiest and dirtiest of routes.
You also get a thick vent foam that effectively blocks even the tiniest sand and dust particles— a luxury you'd be happy to splurge some cash on for that enjoyable ride where you still get to admire and appreciate the settings around you wherever you go.
PROS
Vent foam aimed for catching dust
Grey lenses offer protection against UV rays
Affordable price
Features the Scott Fit System for a snug and comfortable fit
CONS
Oakley L-Frame mx Sand Goggles
It's quite common to feel like the goggles seem to be hindering your vision when you put them on. This is why, if you are in the market for a new pair, you want those that will extend in a way that you will not likely notice or feel the rims at all when you have them on.
These goggles would make a great choice if you are looking for lenses that are extended in size so it easily fits over just about every single part of the prescription glasses you're wearing. This is best for those that love to do off-road activities since the goggles are designed to tightly seal around your glasses to prevent any particles from getting in.
PROS
Seals off water and dust
Balanced distribution of pressure
Detachable nose guard
Lenses with anti-scratch properties
CONS
Top Goggles to Wear Over Glasses
A pair of OTG goggles would prove most useful to people that want to be able to keep wearing their prescription glasses when commuting. Our top pick is the Oakley L-Frame Graphic Frame MX Goggles with its anti-fog lenses that have been tested for their resistance to impact and its inner layer of foam fleece that effectively keeps moisture away.
They are offered at a competitive price and even boast of most of the features that standard motorcycling goggles offer. It's even designed to successfully fit almost every size of prescription eyewear.