Motorcycle jackets serve more than making you look fashionable as you ride your bike. They protect your arms and torso from the extreme wind and weather conditions outdoors. They also provide additional protection in case of an accident.
There are two main types of motorcycle jackets: leather and textile. In terms of which is safer between the two, there is no definitive answer because there are so many variables involved, from your riding habits to the weather. There are also motorcycle jackets, regardless of the material, that have so many safety features added to make the rider safer on the road. Leather jackets often fit better so they will make you feel comfortable on the road. Textile jackets are more affordable and are often thicker since they are made of synthetic materials.
Leather Motorcycle Jackets
Leather motorcycle jackets look like the textbook outerwear for riders and its usage has originated ages ago. This section will discuss its main features as well as the pros and cons.
Pros
The first reason why it is such a crowd favorite is because of its fit. The material molds over your body over time so you can expect it to look like it is tailor-made for you after a couple of uses.
Leather has excellent ventilation because it's not that heavy. It allows the wind to effortlessly pass through it as you ride down the road. It comes with perforated panels, mesh vents, and some even have hybrid textile panels to make it feel comfortable overall.
Other leather jackets can be customizable to fit your needs. Some models come with pockets that you can fill with liners or armor.  Modern leather jackets have definitely come a long way in terms of being more than just a fashion statement.
Cons
Leather is hard to source so it is definitely expensive. A good quality leather jacket will cost a small fortune. Pure leather jackets also tend to be hot and heavy so they might not be the best pick if you live in a warm area. That means they are seasonal at best.
It is also not waterproof, only water repellant. It is inadvisable to be used in rainy weather. Another con is that it requires a certain break-in period until it feels comfortable enough to be worn.
Textile Motorcycle Jackets
Textile motorcycle jackets are relatively new to the scene of motorcycle outerwear. Textile is a synthetic material and it's so much more versatile than leather jackets.
Pros
Textile jackets are lauded for their superior ventilation. You can wear this on hot days and it will still feel comfortable. It also keeps you warm on cold rides so it's actually a year-round jacket.
Since the material is synthetic, it's so much easier to source so it comes in a wide price range. Textile jackets are usually waterproof and can, therefore, perform well in the rain. It's also very comfortable enough to be worn as soon as you take it out of the packaging. You no longer have to wait for the break-in period.
Like leather jackets, it comes in different models that you can upgrade or downgrade with removable paddings and liners.
Cons
The only con for textile motorcycle jackets is that it doesn't match the impact resistance of leather jackets. It's capable of protecting you to an extent but it's not as good as leather motorcycle jackets.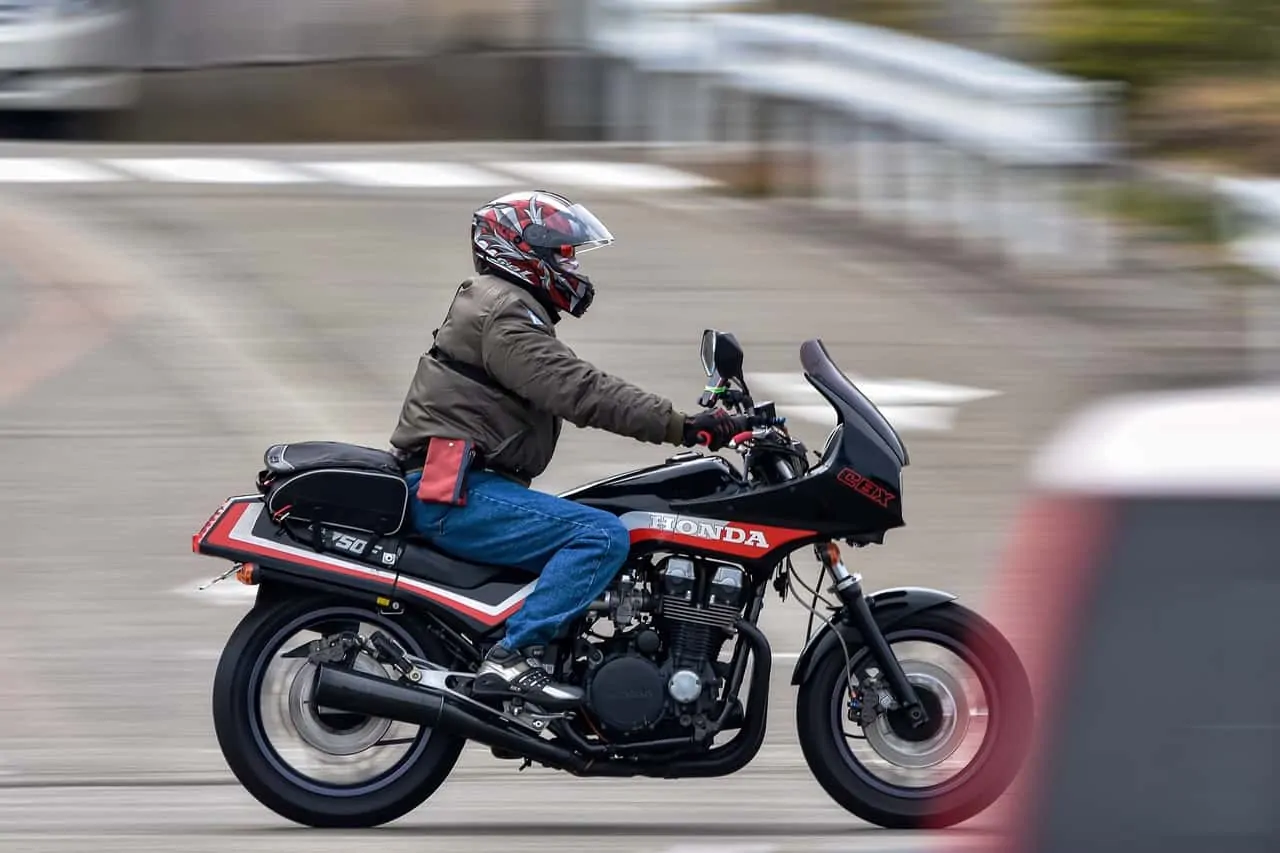 What Makes A Motorcycle Jacket Safe?
As aforementioned, there are so many different factors that affect the safety of motorcycle jackets. The factors include the presence of armor, the general construction of the garment, wind and waterproofing, and the visibility of the wearer on the road.
Armor
Armor testing is the biggest determiner of how safe and effective protective equipment is. It comes in two levels: Level 1 and Level 2. Level 1 means that the maximum transmission force that it can withstand is below eighteen kilonewtons (18 kN) and does not exceed 24 kN. This is the bare minimum standard for knee, elbow, shoulder, and hip pads.
Motorcycle jackets are gauged on Level 2. The force transmitted must be below 9kN and no greater than 12kN. You can boost the safety of your motorcycle jacket by going for ones with back and front armor.
Construction And Fastenings
The construction of the motorcycle varies from manufacturer to manufacturer. The basic test you can perform is to pull the material apart at the seams. If you see holes, then the jacket is poorly made. You can also go for jackets with double or triple stitching to ensure durability.
If you are going to purchase a motorcycle jacket, it has to be a piece that can last for a long time. A better stitching job also ensures that the jacket stays waterproof.
Another factor to consider is the number of fabric panels. Jackets of poor quality are often comprised of many different panels that are just resourced offcuts. That means it will require more stitching to keep together and it is also more likely to fall apart.
Test the movement of the zippers, clips, locks, and other fastenings. Check all the hardware on the front, the pockets, as well as the cuffs. Malfunctioning fastenings are more than just inconveniences. They can snag and compromise your safety on the road.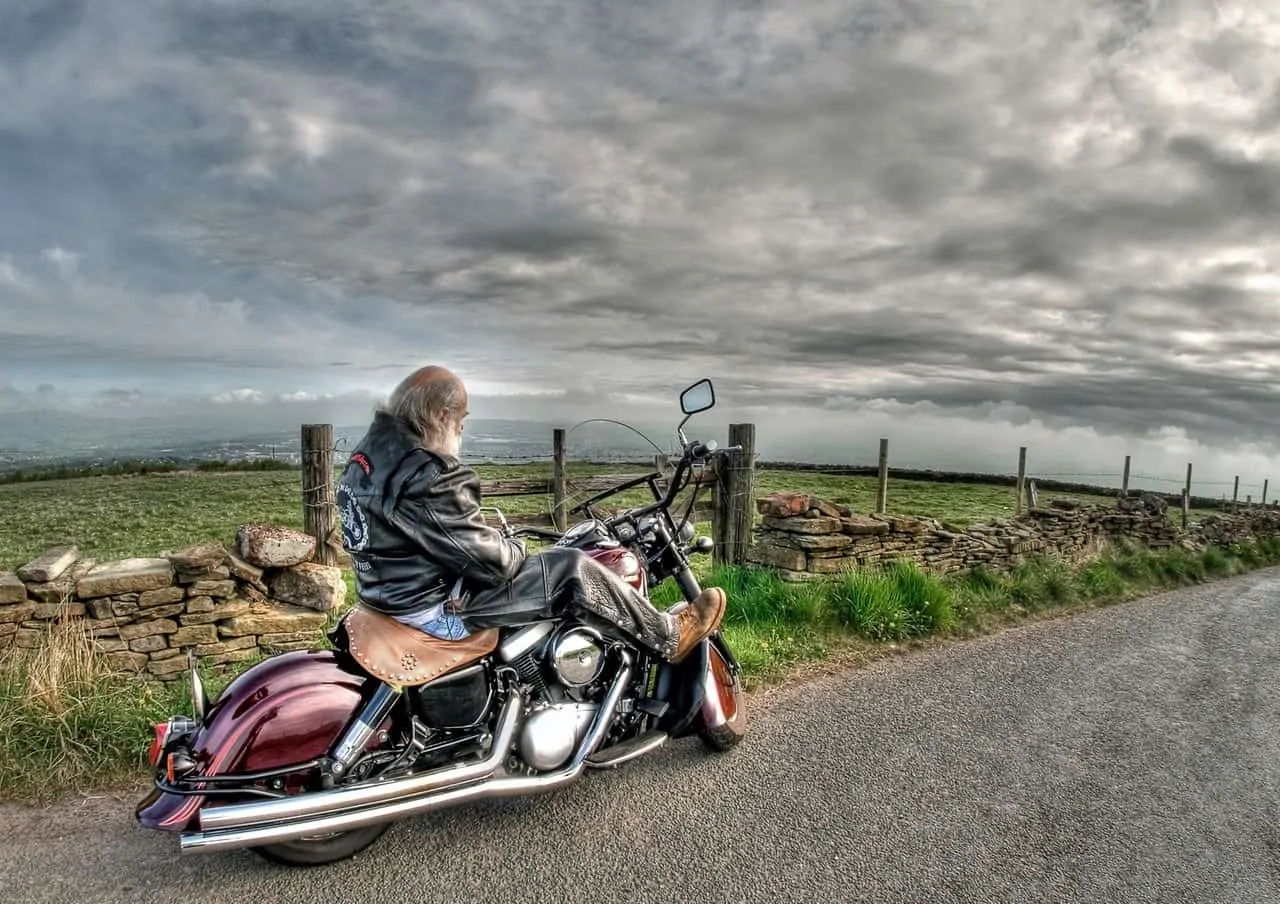 Wind And Water Proofing
A good motorcycle jacket offers protection against the various elements on the road. Going fast and being exposed to the harsh wind can cause abrasions. It can also cause discomfort on your skin.
A leather jacket is great for light motorcycle rides. The material is a natural product so it's going to be breezy. It's a good choice if you want to stay cool as you ride your motorcycle. It also requires a lot of treating and tanning. Leather is water repellant at best so it's not great for rainy days.
Textile motorcycle jackets keep you warm because they cover more area. The surface is also usually coated with a waterproof conditioner so that you can use it to stay dry during rainy days.
Visibility On The Road
Visibility is one of the most important things to consider when getting a motorcycle jacket. Most leather jackets stay on the dark side and they usually come in shades of black or brown. It's no question that textile jackets offer more visibility on the road. They usually have brightly-colored streaks and reflective tapes so that the other vehicles on the road can clearly see you and keep their distance accordingly.