If you've ever seen anybody crash on the freeway while cruising on their motorbike, nothing looks more painful than getting in one of these accidents in nothing but a t-shirt and a pair of shorts on. Along with a pair of gloves and a helmet, a riding jacket is one accessory that you want to invest in. In fact, you should never ride without one on.
A Quick Review on the Safest Motorcycle Jackets
As with most products today, consumers are plagued with a wide variety of choices. This is a good thing in the sense that buyers won't have to make do with limited options. But there is also a downside in the sense that it now becomes so much harder to decide which choice to go for with so many options to consider.
Motorcycle jackets can now be tailor-made for every specific type of riding you intend to do. You now have options from the basic cruiser to the adventure rider jackets to those that are custom-made to fit the needs of some of these days' super-speeding enthusiasts.
Jackets can also come in a variety of colors too, with armor or without one, and they can also be made of synthetic materials that will remind you of the space-age style. You can even get your hands on abrasion-resistant fabric as well as those pieces that will have heat and smell-trapping properties.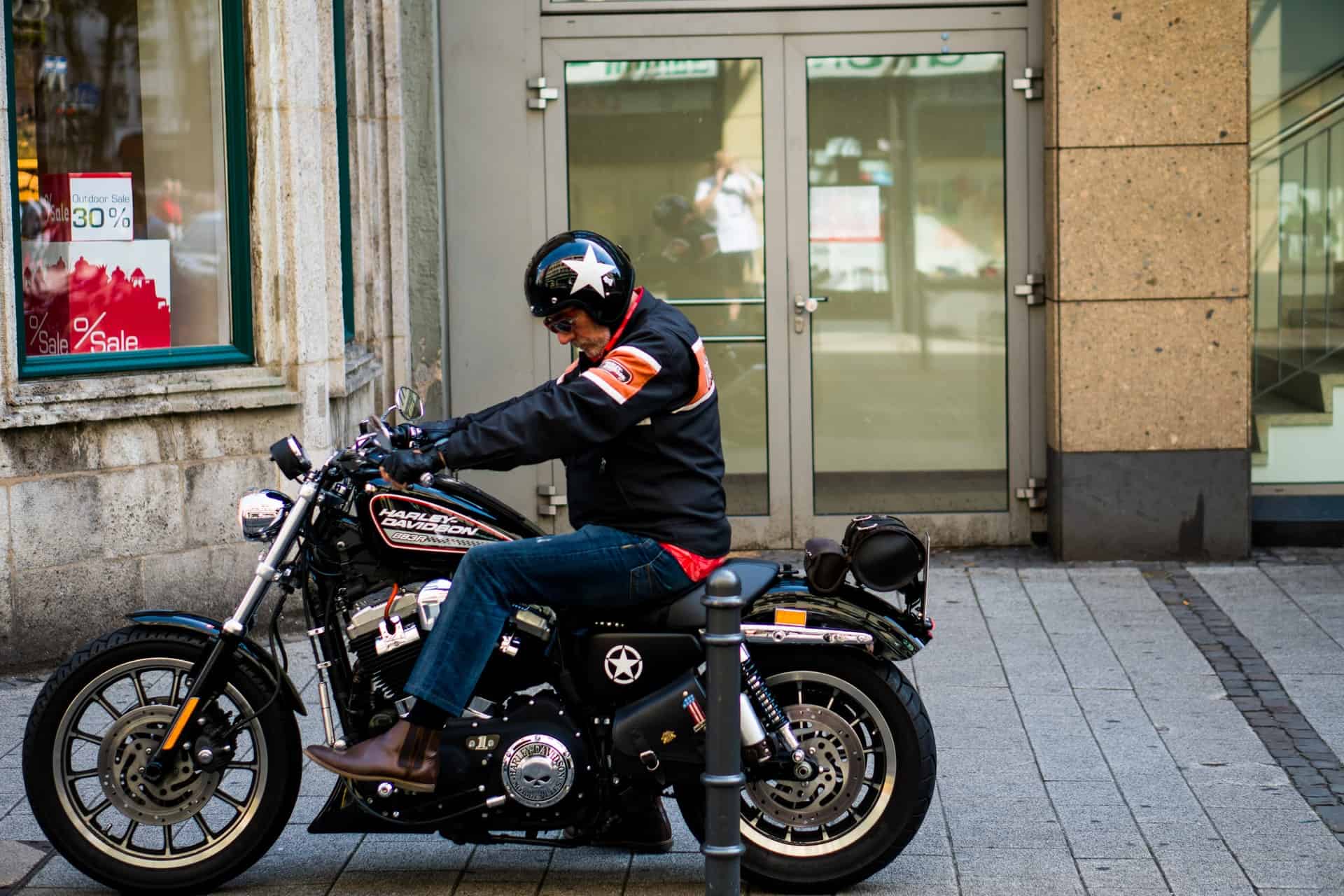 All these options will generally come in varied price segments to fit whatever budget you have decided to set aside. Just remember that if you have the means to pay a motor with its two wheels, there is no way you should never consider investing in the safest motorcycling jacket. It is, after all, a very necessary gear that will help keep you protected and safe no matter the riding conditions are.
So how do you pick the safest motorcycle jacket when there are too many choices out there for you?
Style and Purpose
As with all things concerning motorcycling, style and purpose are always going to be one of the most crucial factors you need to look into when deciding which motorcycling jacket you should invest on. Start by determining the type of riding you expect to do. Find out how much speed you intend to ride your bike on.
Consider too, the type of two-wheeler you own. Going for a black jacket made of leather that is accessorized with some bling and chrome flair, replete with shaggy sleeves with tassels flapping will look a bit off when you are riding a sleep superbike.
In the same manner, you wouldn't want to be wearing a synthetic jacket that is heavily armored and garishly colored when you hop on a fancy Harley. Fortunately, jacket manufacturers these days have made it a point to get their jackets categorized in a variety of styles. This allows you to easily pick the right type for the kind of two-wheeler you own.
Superbike riders would look right with racing or sports jackets on. If you have a naked and sporty two-wheeler, then you would look good with a stunt or street jacket on. If you have one of those massive adventure bikes that you take on those off-road rides or semi-off-road ones. If you are more road-based when riding you will do well with one of those touring jackets. If you own a cruiser, then you would look good in a matching cruiser jacket.
Which is the Safest Motorcycle Jacket for Me?
To make the right choices, we've listed down some of our top picks for the safest motorcycling jackets you can find out there.
Joe Rocket Atomic 5.0 Men's Textile Jacket
PROS

Competitive mid-range price
Universal and understated style
Ideal for speeds between moderate to decent
Waterproof

CONS

Not ideal for high-speed and extreme riding
For most motorcycle riders, the price will usually be a critical factor in the decision that you are going to make where motorcycle safety equipment goes. If your bike isn't a 1000cc, you'd probably think it would be a bit of an overkill to put on an armored racing suit made of leather. That does not mean, however, that you should ignore the importance of safety.
Textile motorcycling jackets have gone a massive transformation for the last 20 years as far as abrasion and impact protection go. A good example would be this offering from Joe Rocket which is built and designed with not just safety in mind but price as well. It is available in a rather understated style. This would make for a stylish accompaniment to a driver with a baked and sporty machine.
The protection it provides generally comes from the shell of Rock Tex and Hitena. It features shoulders and elbow armors that are CE approved. It even features a back protector that is both removable and upgradeable. If practicality is what you're concerned with, you'll be delighted that it is waterproof and that it offers some very excellent ventilation, especially during the summer days.
Pilot Trans Urban V2 Motorcycle Jacket
PROS

Excellent protection against the weather
High-visibility option
Great protection against crashes and accidents
Offers excellent value for your money

CONS

The armor could have been sturdier
Over the years, adventure-style touring on motorcycles has gathered quite a massive popularity. A ride like this does require a specific type of riding gear. You will need a jacket which will not only offer p[protection against impact and abrasion but you will also need one that can keep you protected against extreme weather when you're on the road.
You'll also need a lot of compartments and pockets that will come in handy when storing touring goodies. This jacket offers a package that is attractively designed. It is even available in a high-visibility version, which ensures that you will be visible when driving in dust roads or even in countries where drivers aren't very much known for their manners.
This high-spec jacket is offered at a rather decent price and is a great gear for keeping you protected against crashes. It even offers remarkable weather protection no matter the climatic extremes.
Alpinestars Jaws Air Street Motorcycle
PROS

As safe as any jacket could keep you
Impressive construction quality

CONS

Pricey
Only ideal for high-speed riding
There's just no way would a motorcycling jacket line-up be complete without an Alpinestars jacket in it. While it is clearly labeled as a street jacket, it is certainly aimed for those riders that want to push their two-wheelers to the limits of their performances. If you regularly attend track days, then this is one jacket that would work really well for you.
Made from 1.3mm of leather, it provides the wearer with maximum resistance from abrasions. It features top-grade armor on the back, shoulders and elbows. You even have the option to get a chest armor added too.
The weight of the jacket is a rather hefty 16 lbs. it is specifically designed for riders that love speed. Not a jacket for the casual tourer or rider, the cut and style of this jacket just scream racer. These features do come at a hefty price— a whopping $500.
Klim Induction Textile Mesh Jacket
PROS

For a mesh motorcycling jacket, it offers impressive impact and abrasion protection
Superb airflow inside the jacket
Has numerous pockets
High-visibility option for better safety on the streets

CONS

For a mesh motorcycling jacket, it is a bit pricey
This jacket features a mesh made of Kevlar fiber— that same stuff that bulletproof vests are made of. This is one jacket that offers incredible resistance to abrasion while at the same time, allowing air to efficiently flow through. This is ideal for those people specifically living in rather hot climates and would be a good gear to put on if you want to avoid heatstroke.
The jacket offers some fantastic airflow replete with some armor along the elbow, shoulders and the back. This will make for an excellent choice for those that want to enjoy some spirited riding on hot summer days.
Joe Rocket CXlassic '92 Leather Motorcycle Jacket
PROS

Attractive, classic style
Decent pricing
Sturdy construction

CONS

Doesn't include armors
Not ideal when worn for high-speed riding or riding in hot weather
For bikers that ride café racers, retro-style muscles, and cruisers, style is one critical factor they take into consideration when approaching motorcycling. One way of making a statement when hopping on a bike is the gears that you choose to wear. Rocket has successfully combined classic lines, good safety measures and top-quality build with this offering.
Made of 1.2mm tough leather, it has pockets along the shoulders, the back and the elbows where armor can then be inserted. This is a jacket for the muscle bike rider as its look and style truly compliment the bike. Considering how leather jackets tend to be pricier compared to textile ones, it is offered at such a decent price too.
Top Safe Jackets for Motorcycles
Joe Rocket Atomic 5.0 successfully earns the top spot in terms of the safest motorcycle jackets you can put on when riding a motorcycle. If you are not a high-speed rider, rather one that would prefer a riding style that is more relaxed, where you can also enjoy some spirited jaunts every now and then, this would make for an ideal choice. You would love the mid-range decent pricing too, which makes it easier on your pockets.