If you're looking for the best modular helmet for motorcycles but aren't quite sure which specific model will be ideal for your needs, you'll have to invest time and effort to browse through all of the options out there. This will help you make an educated decision and pick out the one that represents your needs best. You can also do it the easy way and just browse through this list we have compiled of the top modular helmets that will be best for your needs.
From what we have gathered, the HJC 980-615 IS-MAX II is the top of the bunch. It offers a variety of practical functions replete with an adjustable chin bar for that perfect fit and has an outer shell that is made of polycarbonate. A single-button shield release allows for a single-hand adjustment. It even features an integrated locking mechanism. A close second would be the Scorpion EXO-AT950 Solid.
11 Best Modular Helmet for Motorcycles in 2023
When searching for the best modular helmet as part of your riding gear, our list of the top designs out there should help you make the right choices. We took the time to look into a number of available alternatives and handpicked some that we thought would be most interesting to buyers.
HJC 980-615 IS-MAX II Modular Motorcycle Helmet
Featuring a polycarbonate shell, the helmet also boasts of an adjustable chin bar that is made from the same polycarbonate material. Designed to offer the most protection to the user from damage in the event of accidents, this is a handy helmet to have if you're thinking of adding a new motorcycle gear.
The unit's chin bar may be adjusted with just one hand through a single-button shield release. This allows you to undo the part even while on the go with just your one hand. This would prove quite handy especially considering the circumstances involved when you ride a motorbike.
Part of the helmet is the pin lock shield that can offer up to 94% protection against UV rays. This is ideal for deflecting harmful sun rays off of your face as you commute, so you can get a clearer view of what's ahead while preserving your health and your eyesight in the process.
Another notable feature of this headgear is the ACS Advanced Ventilation— a design that allows airflow from the full front while effectively flushing humidity up the interior and out of it. This ensures user comfort the entire time that the helmet is on.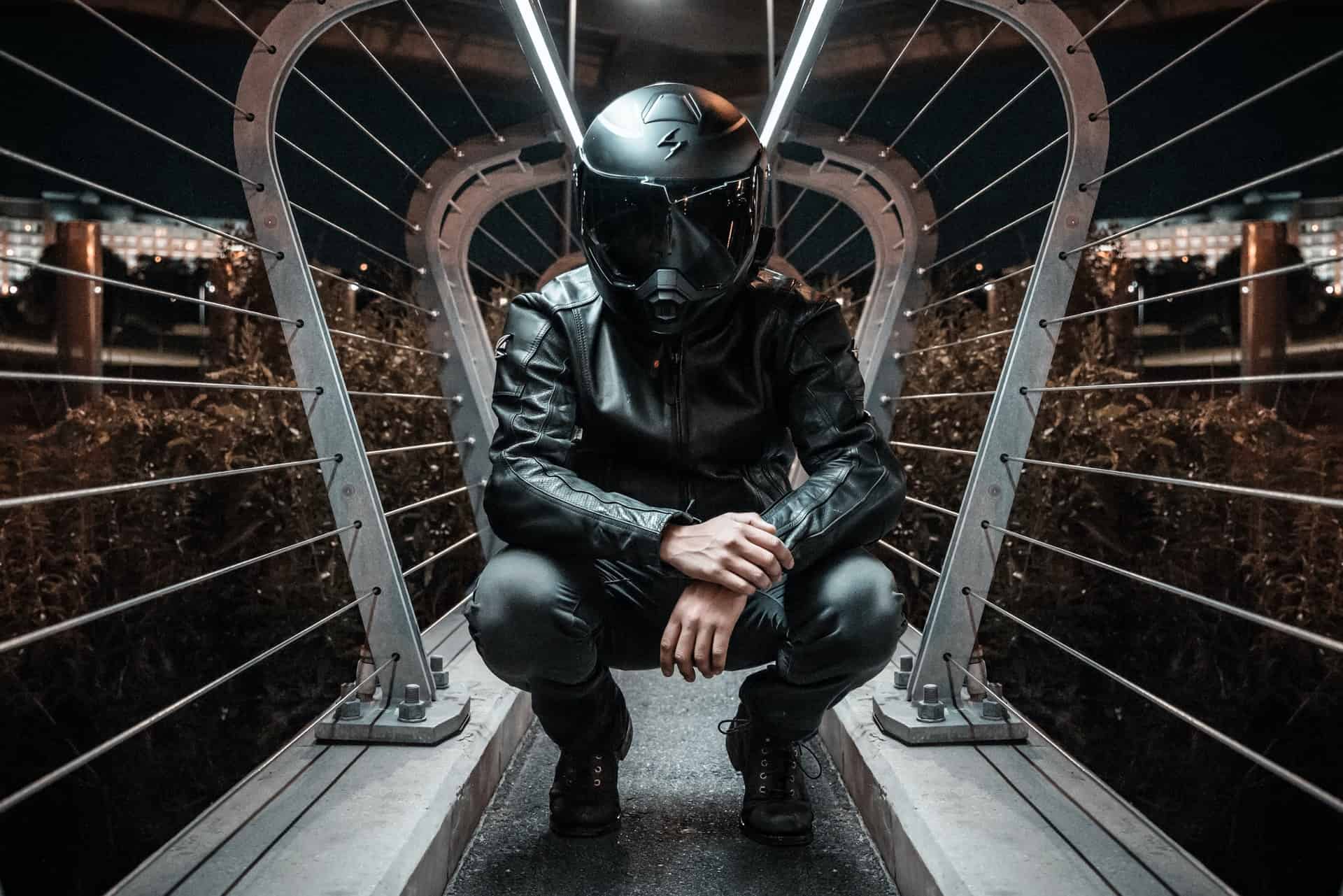 ScorpionEXO Unisex-Adult Modular/Flip Up Adventure Touring Helmet
LG polycarbonate is used to make up the cell for this impressive headgear, protecting the wearer against unfortunate situations when riding. It also features a double density EPS along with an Aero-Tuned Ventilation, which is quite handy at keeping the user comfortable with the helmet on.
Considering how the helmet allows for efficient circulation means that the user can enjoy optimal temperature when wearing the helmet, even during those challenging summer days, especially when things tend to heat up quite excessively.
The shield on the helmet prevents fogging up and is also ideal for allowing you to get a good view of the road even during those challenging weather conditions. At the same time, it effectively keeps your eyesight properly protected when you are out riding.
It is also worth noting that the model comes with a rather large eye-port—a feature you will appreciate as it will make it possible for you to enjoy a good view of the settings around you. This is crucial for keeping you aware of the various spatial coordinates as you traverse the roads.
HJC CL-MAXBT II Bluetooth Modular Motorcycle Helmet
This offering from HJC can be a highly reliable alternative. It features a shell made of lightweight polycarbonate. It also features a face shield and chin bar that can be released one-handed.
What's even more notable is the Bluetooth functionality that the product offers. There are cavities for an interior speaker which will make it possible for you to play any music that you have stored on any external source.
Thanks to CAD technology, you can ensure that the item will offer a better fit. Its superior optical shield is also designed to offer about 95% of UV protection, which means you can keep your focus on your route without having to worry about getting distracted with the sun's brightness.
It also features an ACS ventilation so you can expect the air to effectively flow from the front to the back. This maintains an ideal temperature inside the helmet while also effectively flushing any humidity and heat within that might cause unnecessary discomfort to the rider.
LS2 helmets Strobe Solid Modular Motorcycle Helmet with Sunshield (White)
If you're on the lookout for the best modular helmet that is aerodynamic and lightweight, this LS2 offering will not disappoint. Made of a composite HTPP shell, it is designed to effectively cut through the wind while keeping the rider snug and comfortable the whole time. It is also aimed to reduce fatigue so the rider can enjoy the process more.
The flow-through ventilation is fully adjustable and is specifically aimed at preserving the ideal temperature inside the helmet. This doesn't just effectively keep the rider at ease even with the sun burning up outside but it is also effective at keeping the chilly breeze at bay. This is one helmet that can be easily adjusted depending on the different environmental conditions the rider is faced with.
Its dual system built-in drop-down sun shield keeps your eyesight protected from sun rays that can potentially damage it. At the same time, it is effective at keeping your focus when on your bike without any distractions, especially from the glaring rays of the sun.
It comes with a detachable and washable liner. If you're worried about how you can keep the helmet looking and smelling fresh, this is one feature that will easily solve that.
ScorpionEXO EXO-GT920 Full Face Modular Helmet
The shell of this modular helmet is made of top-quality polycarbonate and is specifically engineered to keep it sturdy but lightweight. It is also designed to maximize its capacity for impact displacement so the safety of the customer will be duly preserved in the event that an accident should happen.
Its anti-fog shield will help you keep your focus while riding and ensures that your eyesight will not get distracted from any light effects which could likely get reflected onto regular screens.
The item also features a sun visor that is easily retractable, replete with a sliding mechanism coated on both surfaces with an Ever Clear layer of anti-fog.
The comfort liner inside is washable and is made of fabric with antimicrobial properties. It is ideal for keeping the helmet clean and fresh, making maintenance fuss-free.
LS2 Helmet Strobe Solid Modular Motorcycle Helmet with Sunshield (Black)
An aerodynamic model, this lightweight headgear uses HTPP composite for its shell which allows it to effectively cut through the wind while also keeping the rider comfortable even when spending hours on the two-wheeler.
The ventilation allows air to flow through and is designed to be fully adjustable to keep the rider fresh despite the heat while also keeping the wearer warm inside when riding in cold weather. This is a helmet that is designed to work well no matter the weather condition, making it a really worthy investment.
It comes with a removable liner which makes cleaning and maintenance a breeze. The quick-release chin strap is DOT-approved and offers the user a secure fit. It is also designed to make putting on and taking off easy to go even when on the go.
LS2 Helmet Strobe Solid Modular Motorcycle Valiant Helmet
The model showcases an aerodynamic and lightweight shape with a shell made from HTPP composite. This headgear is designed to effectively cut through the wind to ensure that riders won't feel fatigued when riding for hours. At the same time, it is designed and manufactured with rider comfort in mind.
The unit is equipped with reliable ventilation that is designed to be fully adjustable to effectively maintain the ideal temperature inside the helmet. This is one detail, despite how small, that can really make all the difference, especially if you intend to use the helmet for a variety of weather conditions, it keeps your head warm in the winter and keeps it dry and sweat-free in the summer.
It comes with a washable and detachable liner. This means that keeping the helmet clean and maintained regularly will be a breeze.
The release strap feature ensures a snug fit while making it possible for the wearer to take the model off or put it on fast.
The item also offers some notable solar protection, courtesy of its built-in dual shield system. This is ideal for reflecting the damaging rays of the sun that could distract you when riding.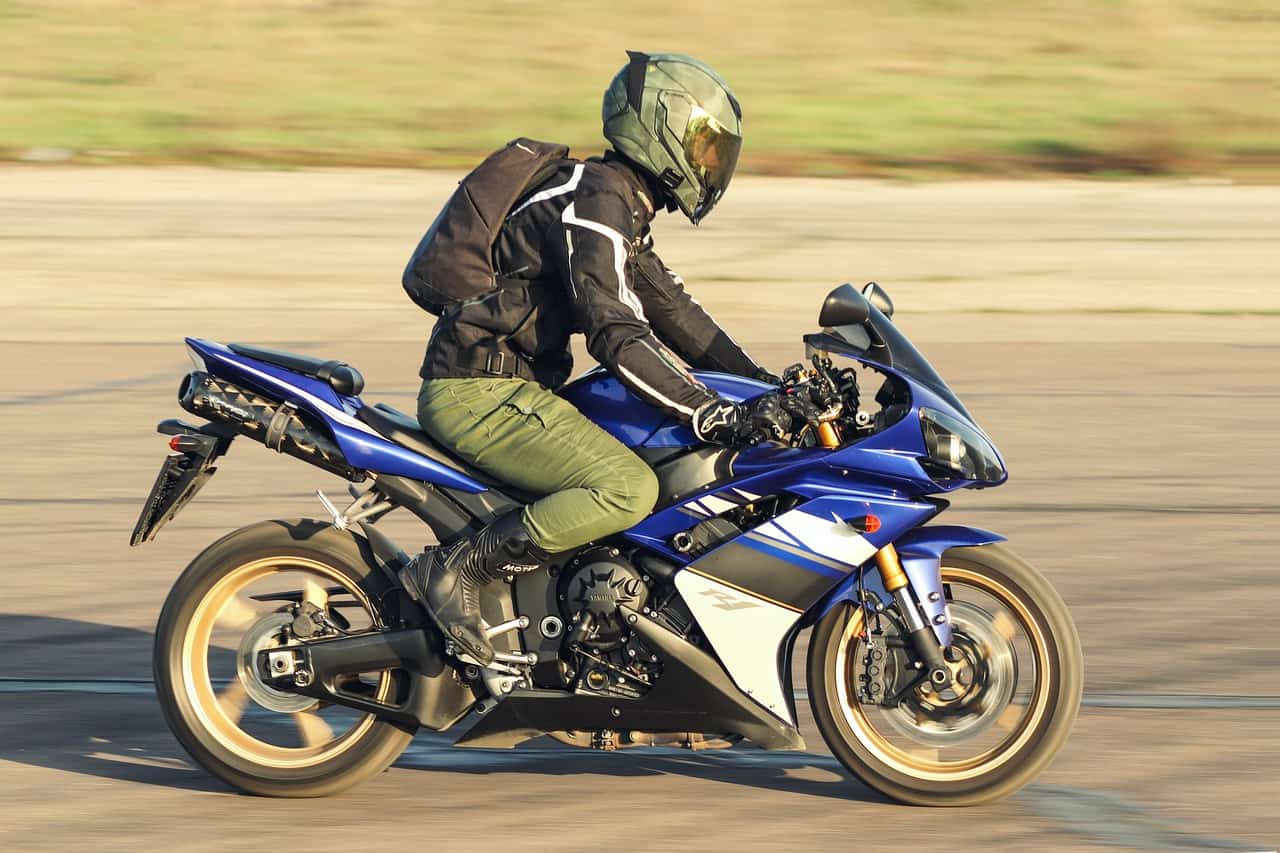 ScorpionEXO Unisex-Adult Adventure Touring Motorcycle Helmet
Another interesting alternative, this unisex headgear is designed with LG polycarbonate that is specifically crafted into an outer shell that has the capacity to break the wind. At the same time, the design is aimed at maintaining user comfort minus the fatigue even when riding for an extended time.
The double density EPS is paired with ventilation that is aero-tuned to ensure that the user gets a good fit. This is ideal for improving the overall comfort of the wearer. Since air is allowed to freely circulate inside the helmet, expect that the temperature level is kept at an ideal level no matter the riding conditions are.
The shield features a no-fog design which assures you of clear, unimpeded vision even during challenging weather conditions. The eye port is designed to be oversized so the wearer gets an unhindered look at the road ahead—something that comes in very handy of your concern is to stay safe while riding.
The capacity to see your environment clearly even when viewing from a steep angle will keep your awareness level high as well as help you avoid accidents when out riding.
HJC CL-Max2 Ridge Modular/Flip Up Motorcycle Helmet
This option allows the user to connect various devices into the Bluetooth function. This will make it possible for you to play music coming from any external storage, it will even allow you to tune in to the radio when you are out riding.
Made from advanced polycarbonate, the chin bar is designed to be easily adjustable to ensure added protection to the wearer. The technology showcases better comfort levels to the user, thanks to its superior fit brought about by how its components can be easily adapted to the user's specific size.
The face shield and the chin bar can be released via a single button. Controlling these components is made easy as it can be carried out using only one hand, which makes it possible for you to do so despite being on the go and in a rush.
It also features an optical shield that is designed with the capacity to have 95% of UV rays reflected— making it an ideal gear for protecting your eyesight and your visibility so you can keep your focus on the route.
LS2 Helmets Modular Valiant Helmet (Matte Titanium)

Check Price
This is one model that really emphasizes on being aerodynamic and lightweight at the same time. Making use of HTPP composite as its main material, this is one helmet that aims to keep the driver's comfort in mind. It effectively reduces fatigue, especially for those instances when the wearer has to ride a bike for long hours.
It boasts of excellent ventilation where the air is allowed to flow through its interiors so humidity is never going to be a problem when riding in the summer. The helmet is designed to keep the person wearing it comfortable, dry and sweat-free, especially when riding in settings where the temperature may be a bit too high.
Like other models in this list, you can expect this headgear to protect you from harmful UV rays courtesy of its two-shield built-in system. It even ensures that you will always get higher visibility as it's effective at reducing light distortion.
Keeping the model functional and clean is easy too, thanks to its easily removable liner. The material can be easily washed and cleaned just like any clothing piece so keeping things looking and smelling good shouldn't be a problem.
Torc T27B Unisex-Adult
You'll love the drop-down smooth lock sun visor that this helmet comes with. The shell is Bluetooth integrated which makes it possible for you to enjoy some music you love while on your bike. The Bluetooth function is also quite handy if you wish to tune in to the local radio or if you wish to get connected to any external data storage item.
The inner liner is easily detachable. Even the other equipment in the interior can be removed and cleaned as well, so maintenance is never going to be a problem.
This is an ECE and DOT-approved helmet. This signifies that it has successfully met the specific safety standards that the government has set. This is a handy helmet that will keep you protected against unfortunate traffic accidents and other unfortunate situations that you might encounter while out riding.
Stainless steel posts are used to keep the front bar fastened. This contributes to the helmet's sturdy build as well as the overall durability and reliability of the design.
Buying Guide for the Best Modular Helmet
If you wish to find the best modular helmet for motorcycles out there, you need to pore through all the possible choices that are available for you that can be a lot of hard work so if you do not really have the time to spare, you always have the choice to look into the guide we have compiled to help you narrow down your options more effectively.
Construction and Materials
Remember that this is a gear that you need to keep you protected and safe in the event of an accident, it makes sense that you will choose a model that you know is going to be capable of doing exactly that.
Remember that joining traffic usually means there really is no safe ground for you. You might be the most careful rider out there but there are tons of motorists that will likely just blatantly disregard all the safety rules. This is why when it comes to protective gear, always choose manufacturers that are known for maximizing technology towards coming up with products that can effectively prevent tragedies or at least minimize their effects.
Most models are designed using a polycarbonate shell that is effectively combined with highly flexible materials for that comfortable wear. There are also helmets that use fabric or mesh to ensure that air can circulate freely inside. Many also feature plastic screens to help keep the eyes protected.
If you are looking for the perfect design, see to it that shell shape is going to effectively fit your head. It also needs to be duly optimized so it can extend the most protection to the user. Be on the lookout for materials that can offer the most energy displacement while also ensuring that they are lightweight to avoid getting a strain when wearing the helmet for a long time.
Avoid products that tend to weigh too heavy as they are not only inconvenient to wear, they can be a pain to store too. Transporting them manually can pose a challenge as well.
Heavy helmets can lead to fatigue as well, which basically just takes the joy and the fun away from riding.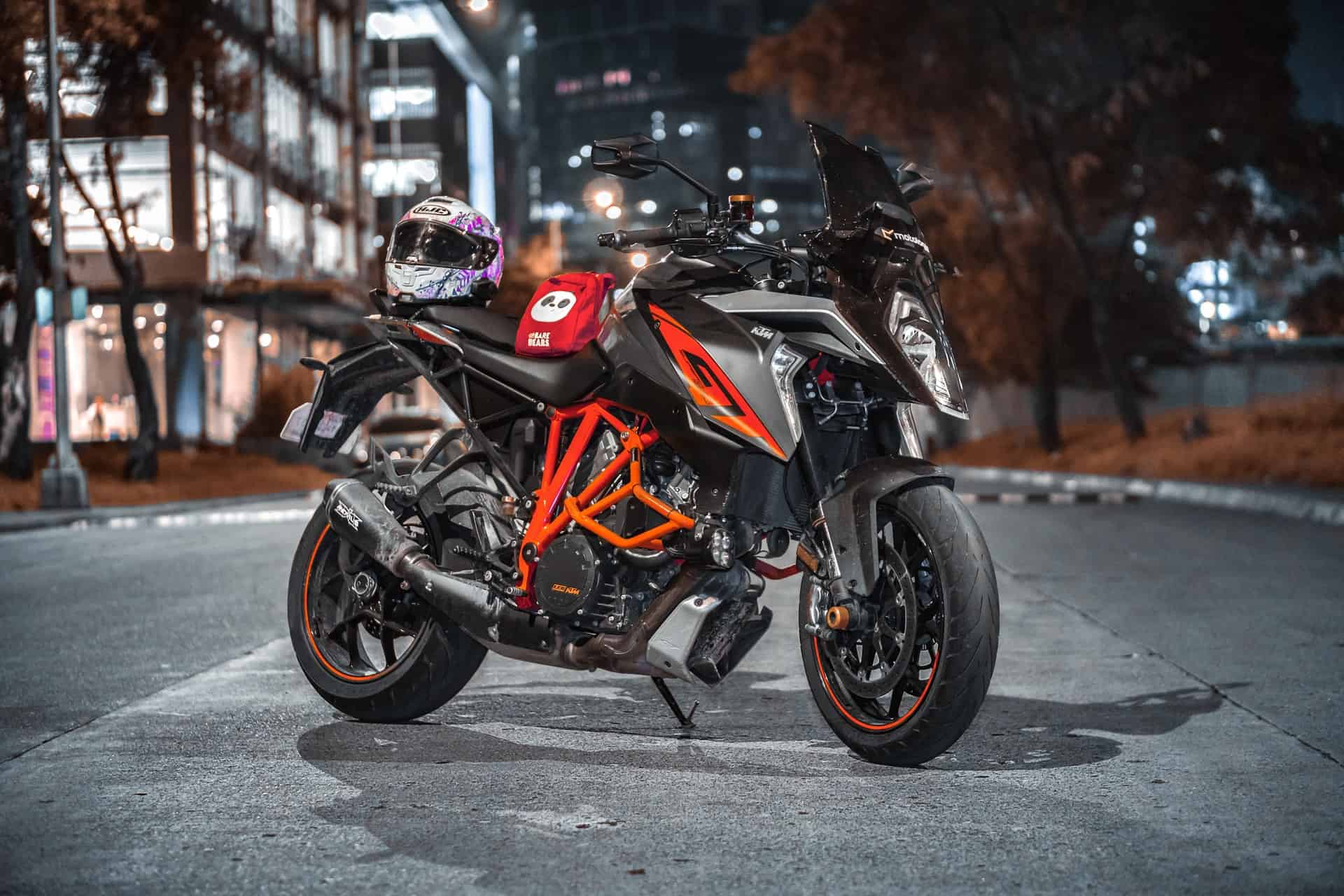 Comfort
You wouldn't want to just for the most comfortable unit you'll find. You need to find one that will be made and manufactured using technology that will make it easier for you to adapt to the different riding conditions presented by your environment.
For instance, many modular helmets make use of a variety of fabrics to ensure that the interior allows for proper air circulation. This is one aspect that will not only prevent the rider's head from overheating but it is also ideal at ensuring that the temperature gets maintained within appropriate standards so you won't have to endure high levels of heat or humidity when wearing the helmet.
Even more ideal is when you find a helmet that isn't just ideal to use in warm settings but in cold environments as well. Versatile helmets will keep you dry and cool during bright sunny days but will also keep your head warm during cold weather.
Vision
When riding, being able to preserve the image you're seeing through the screen of the helmet is crucial. It is, after all, going to have a considerable influence on keeping you from accidents.
In this case, taking the time to check what the descriptions say is crucial. This will help you get a good idea of the specific optical characteristics of the specific model you're interested in.
It is also a good idea to look for a model that offers a sun-shield that is retractable and is covered with a layer that is fog-proof. This is essential since this will at least help cover a variety of environmental issues.
Other aspects to consider
If you have already set your eyes on a specific product that you think is ideal for your needs, you have to take note of the little details before finally making a choice. Maintenance, for example, is an important aspect to look into. You want to make sure that keeping the interiors of the helmet clean and smelling good will be easy enough to do so make sure that they are detachable.
When you go for cheap modular helmets, you aren't necessarily looking for an item that is priced the lowest. Instead, you want something that will allow you to get the most out of the unit that your budget will allow you.