There are many reasons to mount a flag on a motorcycle. You can mount a flag that represents your patriotism to your country, allegiance to your motorcycle club, and many more.
You can mount a flag on a motorcycle by purchasing a mounting kit first. Then, install the kit by following the instructions on the accompanying manual. There are different types of motorcycle mount kits available in the market. For best results, purchase mounting kits created specifically for your motorcycle model.
Mounting flags must be done correctly to keep it safe. There's no doubt that flying with a giant flag at the back of the motorcycle can distract you which is why the best you can do is to make it as safe as possible.
Buy And Install A Flag Mount
There are plenty of motorcycle flag mounts available online that you can just purchase and install. Most of them are made of stainless steel and plated with chrome for the mirror-like finish. The design makes them fit seamlessly with the rest of any motorcycle model. I personally use a 6×9 steel and polyester fiber flag mount, you can find it on amazon – here.
Each mount is durable and resistant to corrosion. Some mounts have space for one giant flag pole. There are variants with the slots to accommodate three parade flags.
How To Install
These mounts usually come with a manual and a mounting kit. Simply follow along with the installation manual for installing the mount.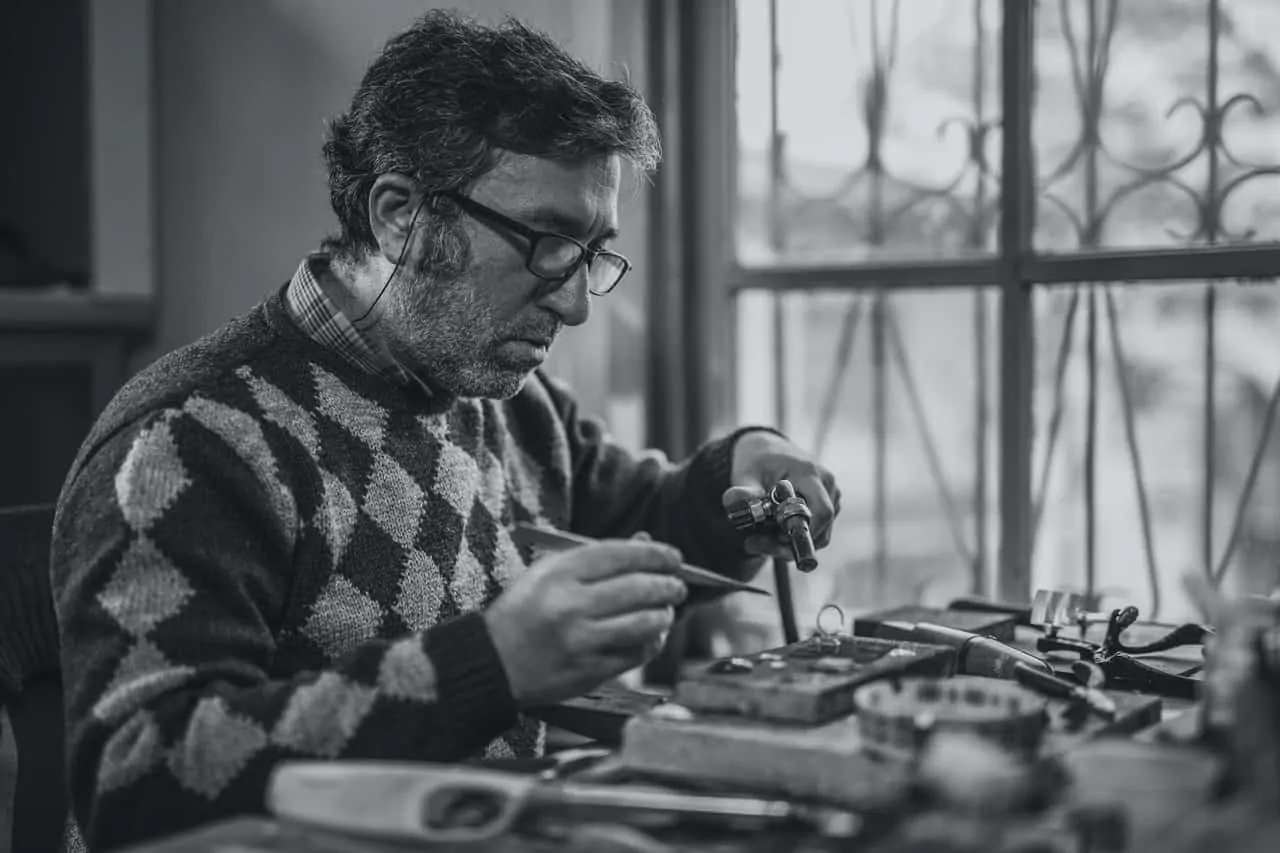 Prepare mounting kit
The flag mount needs a mounting kit to be installed. Some motorcycle models have mounting kits that can be bought from them, like the Harley-Davidson Mounting Kit. It is advisable to go for the corresponding mounting kit so that the mount will perfectly fit your motorcycle. If there aren't any, there are aftermarket kits you can use.
Installation
Place the flag holder sockets using the half-inch lock washer and the one-inch bolts. Screw until finger tight. You can rotate the sockets at whichever angle you prefer to make them suitable for your needs. Each socket usually handles fifteen to twenty-five pounds, depending on the kit you purchased.
Finishing Touches
Insert finishing chrome plugs into any gaping hole or space to make the mount blend seamlessly with the motorcycle. Sometimes, you might need to bend open the tabs on the chrome plugs to cover any gap. Be careful when doing this because the chrome might break off. These plugs will make it seem like the mount was custom-made for your model.
Attach the flag poles into the sockets. The poles usually don't need to be sealed because the sockets are deep enough to hold them securely in place. If you want to make sure that the poles wouldn't budge, you can add some screws to connect the socket wall to the
Test Run
Now it's time to test if your motorcycle can indeed run safely with a flag mount. Drive slowly for the first few miles. Have a buddy tail you to watch out for fallen parts.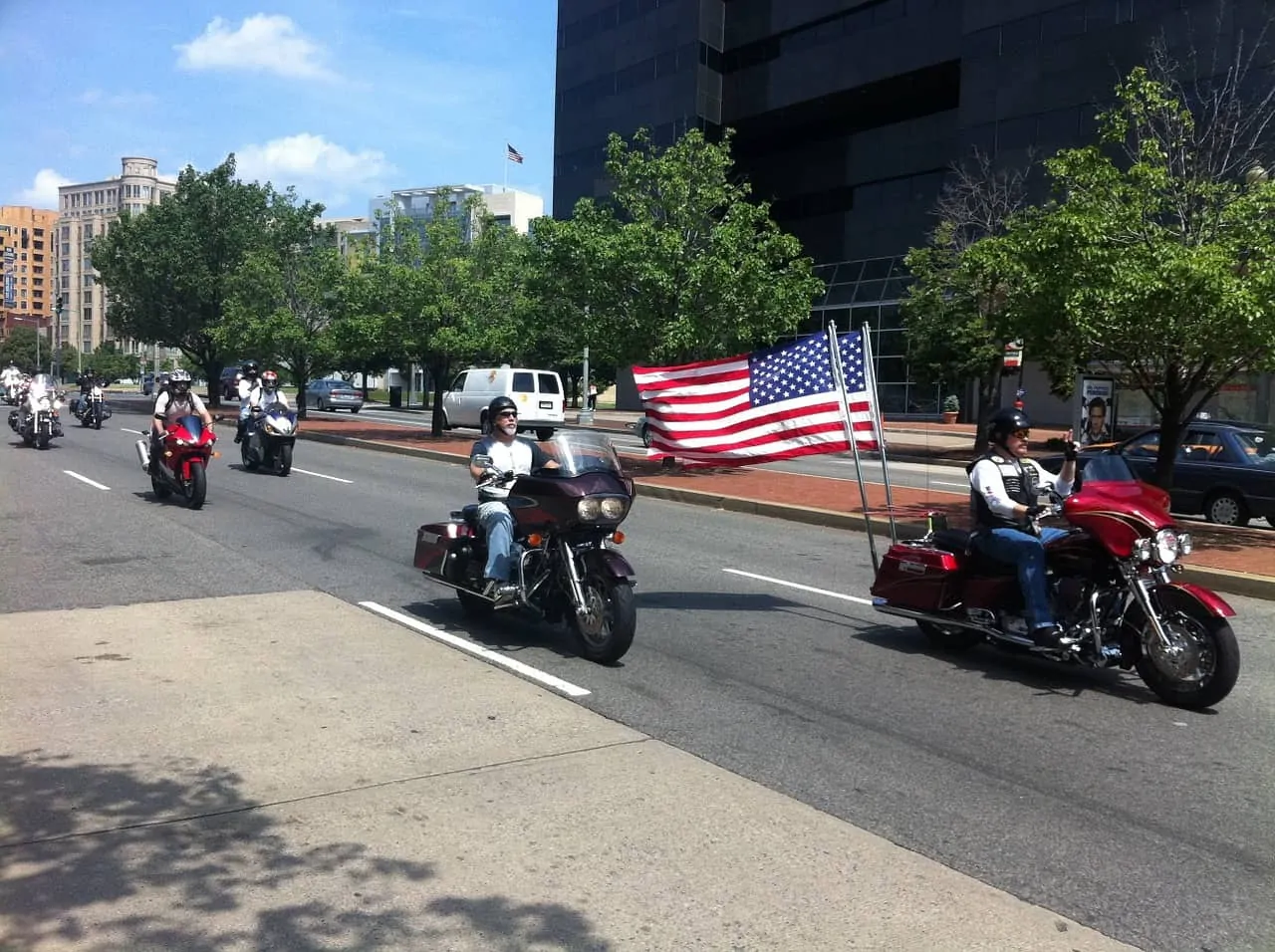 Recommended Mount Kits
There are plenty of mount options you can choose from.
Pro Pad Solid ½ Tour Pack Flag Mount With 6 x 9 Flag For Harley

Diamond Plate BKFLAGPL Motorcycle Flagpole Mount and American Flag USA

SPro Pad 3/4 Saddlebag Bar Flag Mount 10 X 15 Flag for Harley

Check Price
Check Price
Check Price
This is a Harley-Davidson kit that is created in the USA. The mount is made of hand-polished stainless steel. It fits the usual half-inch bar. You also get Allen keys in the package. This is perfect for Harleys but it can also fit other racks on other models.
This kit is for smaller flags, like the typical motorcycle whip antenna pole. You attach this at the base of the motorcycle antenna. The kit includes a

6 x 9 inch American parade flag and 13 inch pole

. There are also screws and nuts for securing the pole. This is best if you're looking for a universal fit.
This is designed to fit on the lower bar on the saddlebag guard rails in classic models like the Harley-Davidson Road Kings. The mount comes with a 15 inch pole for your flag. The kit comes with Allen keys to effortlessly install it on your motorcycle.
Final Thoughts
The first tip to remember is to regularly check on the mount. The constant vibration may cause some of the bolts and nuts to loosen up over time. Pack the Allen keys or screwdriver in your U-box in case of emergency repairs.
Check with local regulations before installing a flag mount. Some states deem it illegal to ride with a huge flag pole while smaller flag mounts are acceptable.
Aside from the baggage rail, you can also consider locations for the flag pole like the license plate area. Just make sure to keep the license plate completely visible.